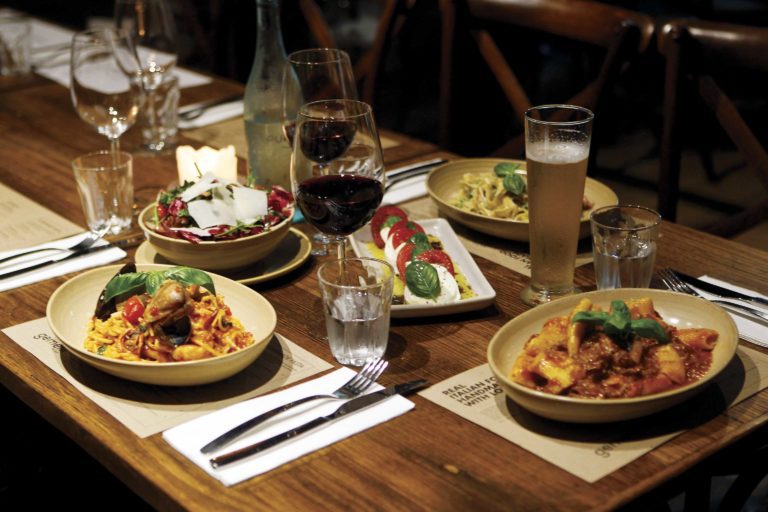 WORDS: PHOTOGRAPHY
After phenomenal success in both Broadbeach and Nobby Beach, Gemelli's set its sights on Sorrento. It's time for venue number three…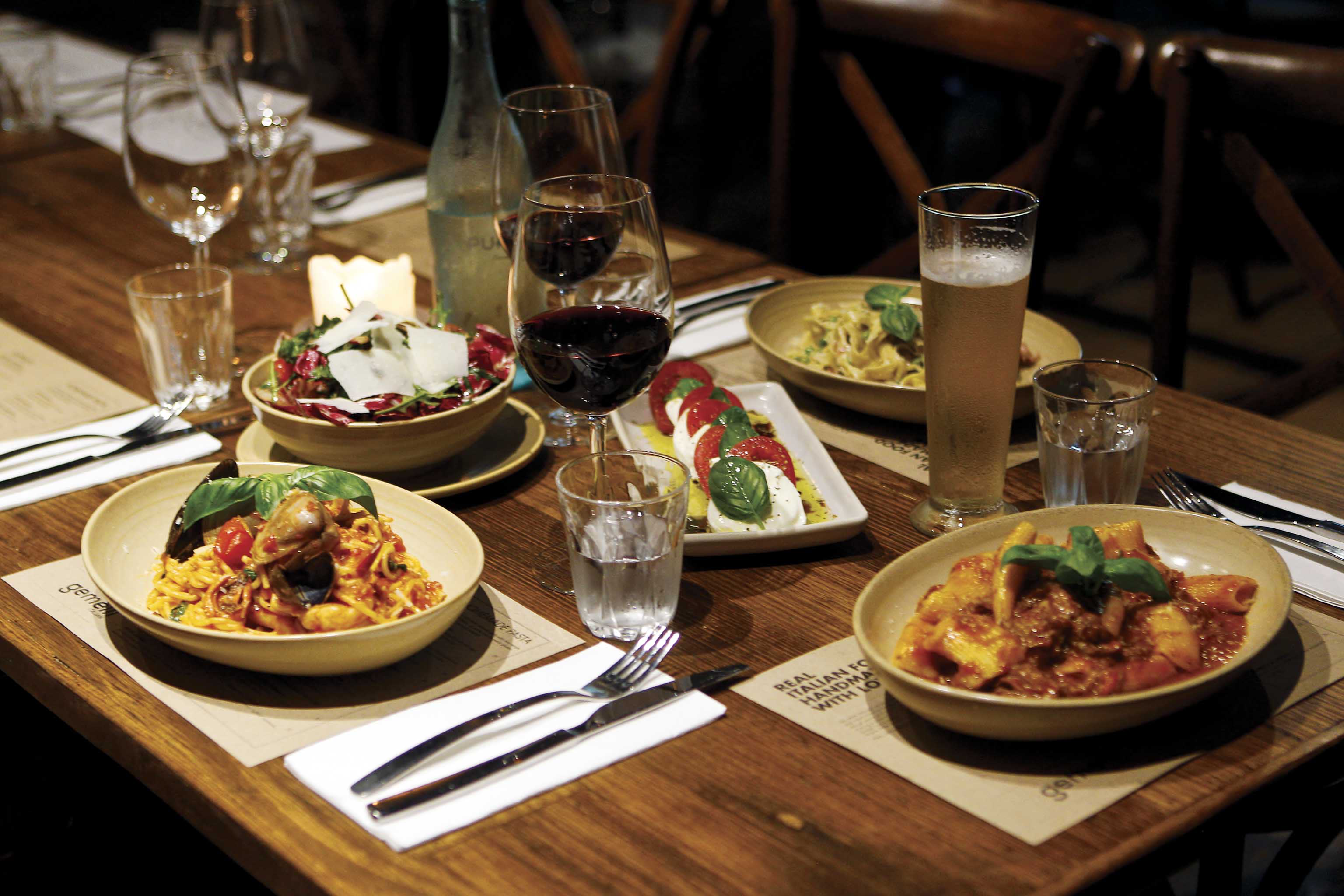 The buzz around Gemelli's popular restaurants is going strong. So strong, in fact, it's opened its third venue at Sorrento, Bundall. The focus is, as always, to create the best, most authentic Italian trattorias on the Gold Coast.
"We were looking for a new challenge, we wanted to create a new hotspot," James Carney tells ORM. He and his two brothers have worked hard to bring a taste of their Italian heritage to the GC.
"Sorrento is a very different scene for us, compared to our other venues in Broadbeach and Nobby Beach. Here, there is a family focus," he says. "We do BYO so we can really establish ourselves as a local pizzeria. This venue has a very laid-back, cosy atmosphere. Establishing loyal regulars is a sign of our success."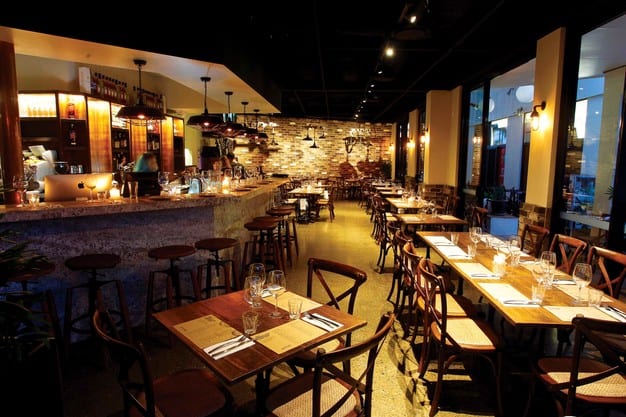 The venue, which seats around 100, caught their eye on Gumtree. Spotting the potential both of the property and location the three brothers swiftly decided to push ahead. They completed a total refurbished – utilising the skills of 23 tradesmen – to ensure they were open within eight weeks. Impressive.
"We put in a big marble bar to attract the Friday afternoon drinking crowd," says James. "It's proving really popular. Each of our three restaurants has a different vibe but we have a reputation for our woodfire pizzas, which are the same quality in all. We took a skeleton staff from Broadbeach and have built from there."
The menu here is a mix of favourites from Gemelli (Broadbeach) and Gemellini (Nobby Beach). "Our Rigatoni Ragu is always popular (slow cooked oxtail and pork shin ragu cooked in crushed tomatoes), says James. "Also gnocchi. We have two options; quattro formaggi and al forno."
For those with a sweet tooth, desserts here are as mouth-wateringly delicious as the pizzas; house made Tiramisu, Sicilian fried donuts filled with custard cream or try Affagato (vanilla gelato, espresso, Frangelico).
The new Sorrento venue has also joined Uber Eats. So, the food you love from the best restaurants the Gold Coast is just a tap on the app away so you can have room service any day you fancy.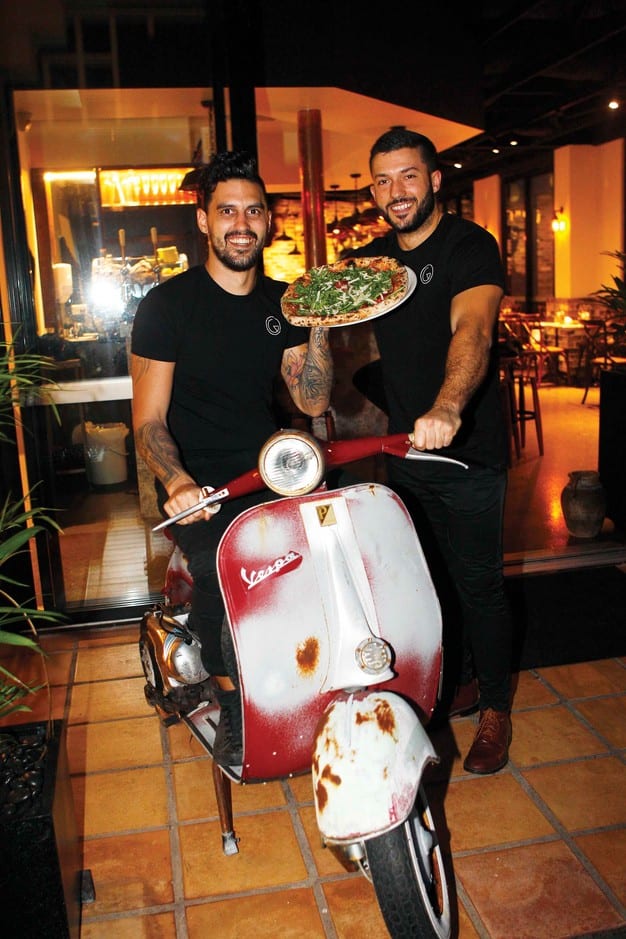 "Gemelli" simply translates from Italian to twins, which is exactly what we are"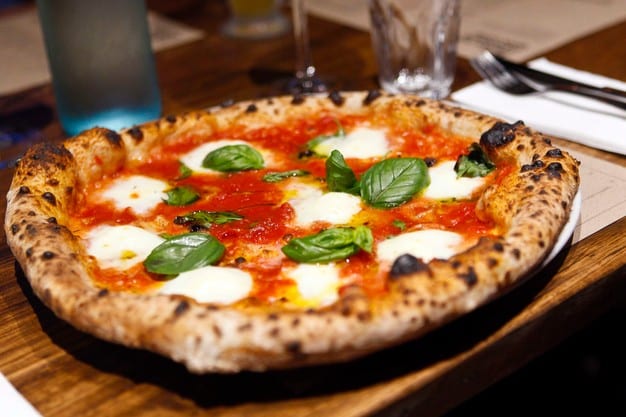 Gemelli Sorrento:
Riviera Shopping Centre, corner of Campbell and Panitz Street, Sorrento.
Dinner: Tuesday – Sunday, 5:30pm-late (closed Mondays).
Lunch: Tuesday – Sunday, 12pm-3pm.
BYO, $8pp for tables of 10 and under.
T: 07 5538 9130.
W: http://www.gemelliitalian.com.au
Find Gemelli Sorrento in the Uber Eats app.