Football fervour!-When superstars come to play, it's …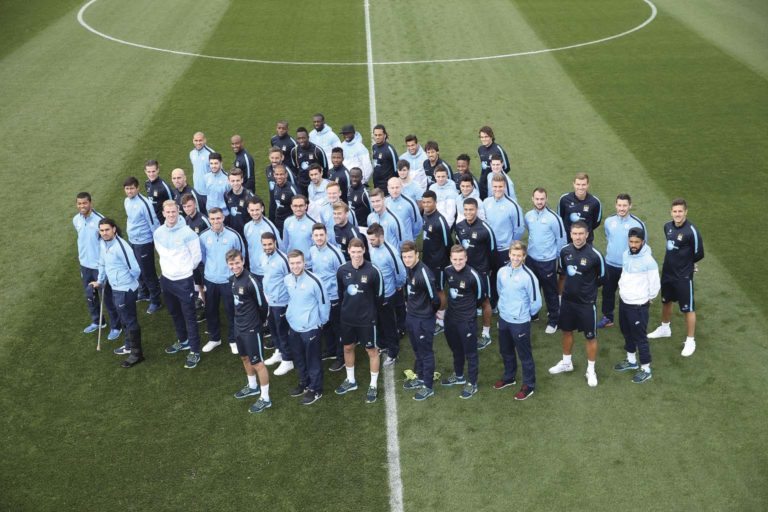 WORDS: PHOTOGRAPHY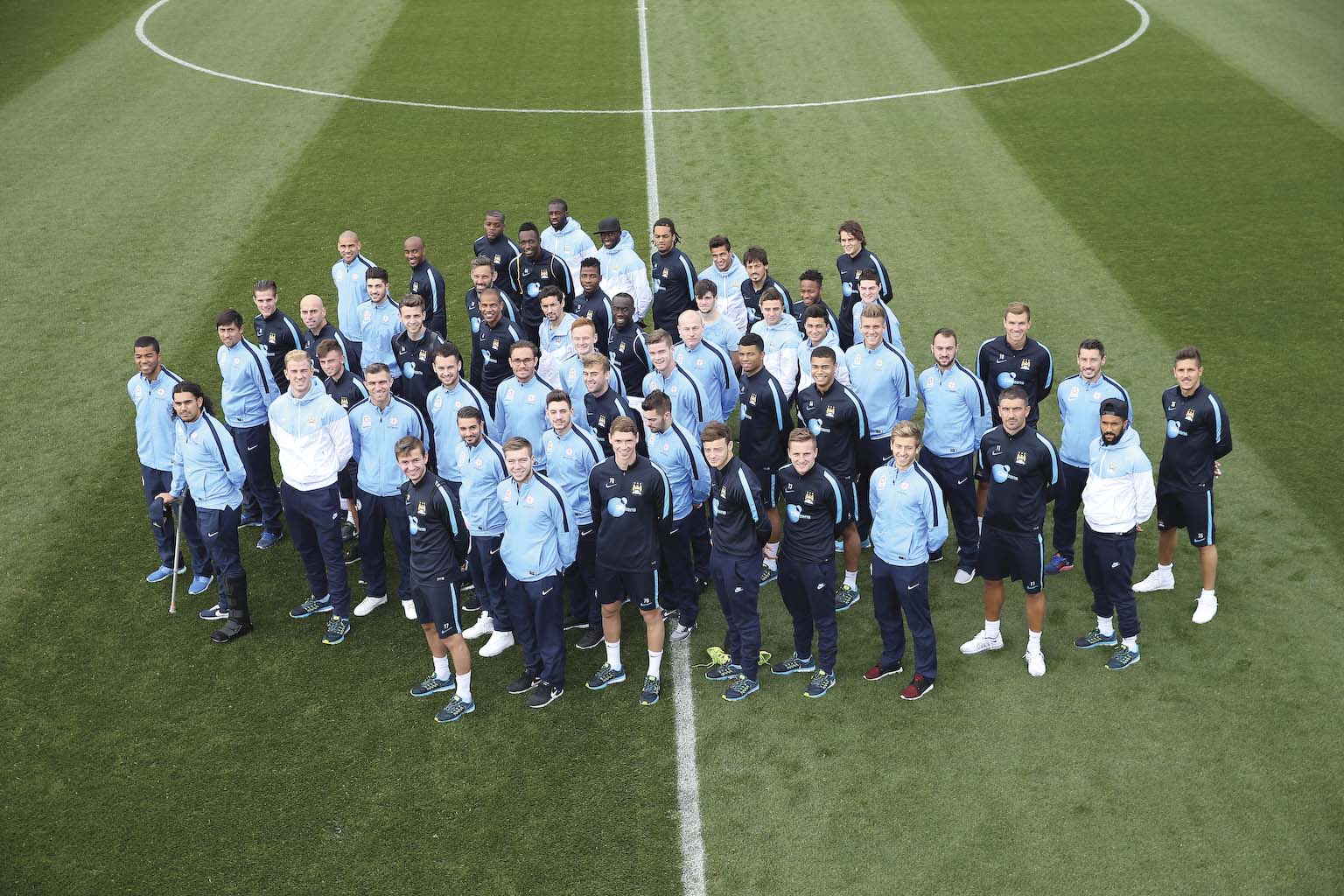 When it comes to the 'world game', it was the biggest goal the Glitter Strip has scored since Gold Coast United burst onto the scene for their ill-fated A-League debut. The arrival of English Premier League glamour side Manchester City in July for a pre-season training camp was a huge coup for the Coast.
Man City's decision to base itself in Australia's holiday playground during the club's tour Down Under provided a massive promotional 'free kick', exposing the city to millions of potential British tourists as well as a host of other overseas sporting teams.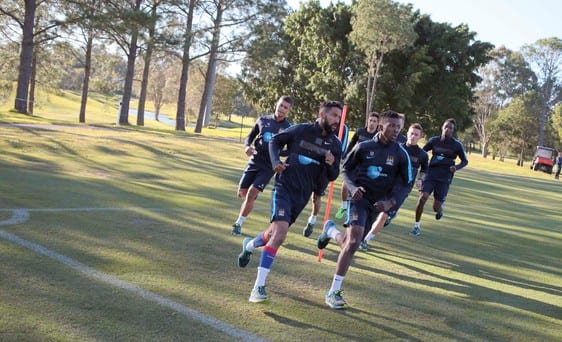 The billion dollar EPL powerhouse, owned by the Abu Dhabi royal family and rated by Forbes magazine as the world's fifth most valuable football team, spent a week on the Coast, training and playing two 'friendlies' against A-League sides Melbourne City and Adelaide United at Cbus Super Stadium, Robina.
The 118 'Sky Blues' players, staff and officials arrived in Queensland in style on a private jet once used by the Rolling Stones, and comprising business class seats only.
The tourists included some of the superstars of world soccer, including club and Belgium captain Vincent Kompany, Spanish World Cup-winning star David Silva and young gun Raheem Sterling, who recently became the most expensive English footballer in history when he defected from Liverpool to Manchester City in a five-year deal worth about $100 million.
Telling his 2.2 million Twitter followers that the Gold Coast was 'unique', Kompany said Gold Coast City would benefit from Manchester City's global reach.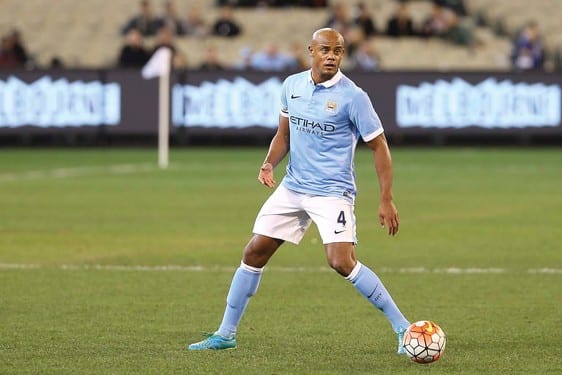 "You couldn't pick a further place from home (for a pre-season match)," he told a media conference after Man City arrived. "You go on holidays in Congo, or you go on holiday in America or you go on holidays – err, training camp – in Australia and every single time people will know what you've done in the world of Manchester (City)."
Despite Kompany's 'holiday' faux pas, with three training sessions a day, there was little time for him and his team-mates to see the sights of the Coast.
Man City shacked up at RACV Royal Pines Resort, which set up a temporary soccer pitch for its celebrity guests.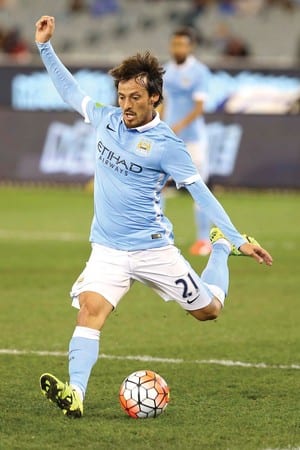 "Royal Pines was absolutely fantastic all week," a Man City spokesman told Ocean Road. "Everything we asked of them, they looked after us. The facilities such as the gym were brilliant."
With such a hectic training schedule, Currumbin Wildlife Sanctuary brought some koalas to Royal Pines for players and officials to experience a cuddle. "Most of us have never been to Australia so that was a real treat," the spokesman added.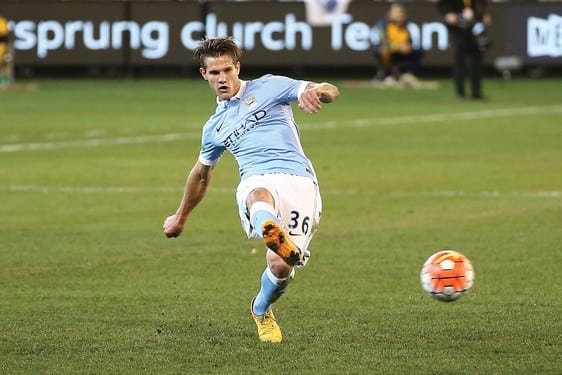 Man City also trained at nearby Metricon Stadium, where Gold Coast Suns players were invited to one session.
"(Suns captain) Gary Ablett and Vincent (Kompany) had a bit of a chat," the club spokesman revealed. "It was great for our players to interact with some of your football stars."
Man City played a mid-week closed friendly against Adelaide United at Cbus Stadium before a much-anticipated weekend clash with sister club Melbourne City. The match, won 1-0 by Man City, attracted 22,000 fans, easily outstripping most NRL fixtures played at Robina.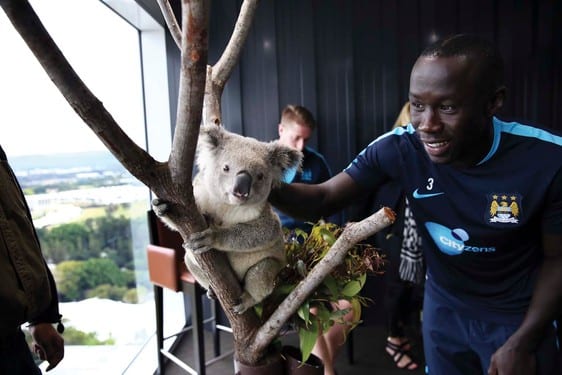 Given the Man City/Melbourne City relationship, the spokesman would not rule out another trip to Australia and possibly the Gold Coast.
Meanwhile, the Man City visit may help lure hotshot American soccer club New York City to the Coast next year. NYC is part of the global City Football Group that also includes Man City and Melbourne City.