WORDS: PHOTOGRAPHY
There are some exciting new milestones in the John Flynn Private Hospital multi-stage redevelopment.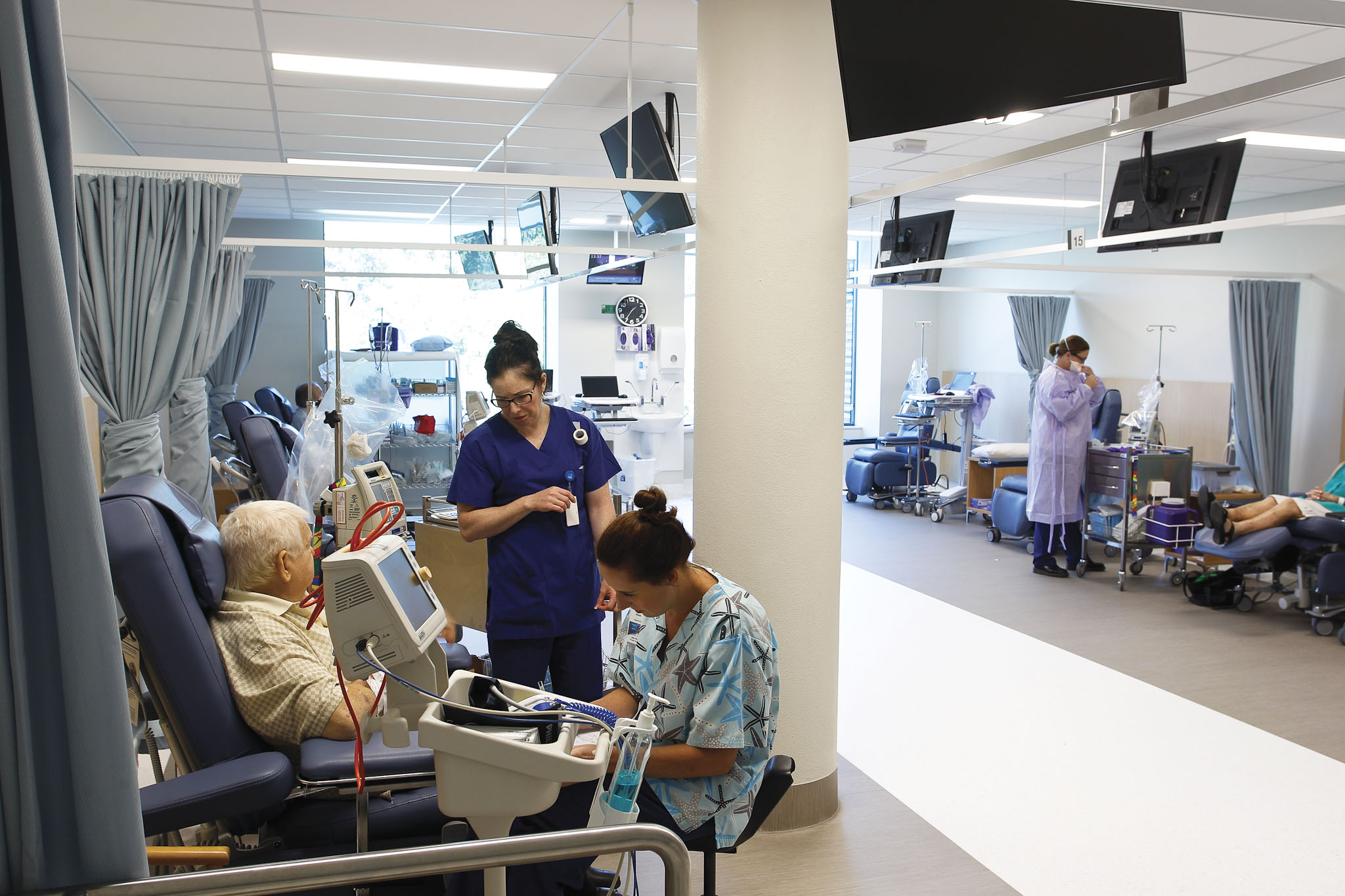 A multimillion-dollar development at John Flynn Private Hospital has taken another step forward with the opening of a new specialty facility and treatment units.
The newly constructed John Flynn Specialist Suites project has welcomed its first doctor, marking the completion of the first stage of the hospital's $60 million 'POWER' project.
"It's great to form that long-standing relationship between the hospital and the specialists who are so important to it," John Flynn Private Hospital CEO Greg Jenke said.
Dr Hugh Won from The Leg Bones Clinic had the honour of christening the building, which includes space for 21 new and expanding specialist practices.
"The newly fitted-out premises has improved patient care and will facilitate the future growth of the clinic," Dr Won said.
The new specialist centre will ensure further expansion at the hospital, with plans already in place for an additional 24 suites to be built in the next few years.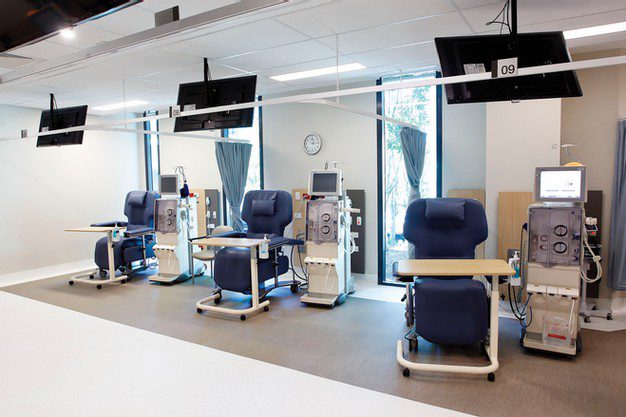 Two existing units inside John Flynn Private Hospital have also reopened after a makeover as part of the development. The Renal Unit opened late last year after being relocated from the main hospital building into the John Flynn Cancer Clinic. It has opened alongside the Day Oncology Unit, which has been expanded to include an additional 10 chairs, doubling the size of the existing department.
The aim of the co-location is to improve the comfort for patients who visit the hospital on a regular basis.
"They are both areas that have patients coming for treatment on a daily or twice-weekly basis, so they're very similar in the way they operate and there are lots of synergies that can be gained by having them co-located," Mr Jenke said.
The latest developments are part of the POWER project, which will transform the hospital over the next 18 months to cater for the ongoing population boom on the southern Gold Coast and Northern Rivers regions.
It will include the installation of a state-of-the-art PET scanner — which has the ability to detect cancers, heart disease, and brain disorders — two new operating theatres, an additional 30-bed ward, and seven new emergency bays.