Enjoy a Whisky Voyage at Misono – JW Marriott Gold Coast Resort & Spa
WORDS: Bronwen Hemmings PHOTOGRAPHY Supplied
Inspired by the playful, youthful language of streets of Harajuku, Misono introduces Japanese artistry and local flavours combined across three elements of the new Misono.
Featuring the spirited and communal favourite Teppan dining experiences, a new live Sushi bar and secret Whisky bar to discover.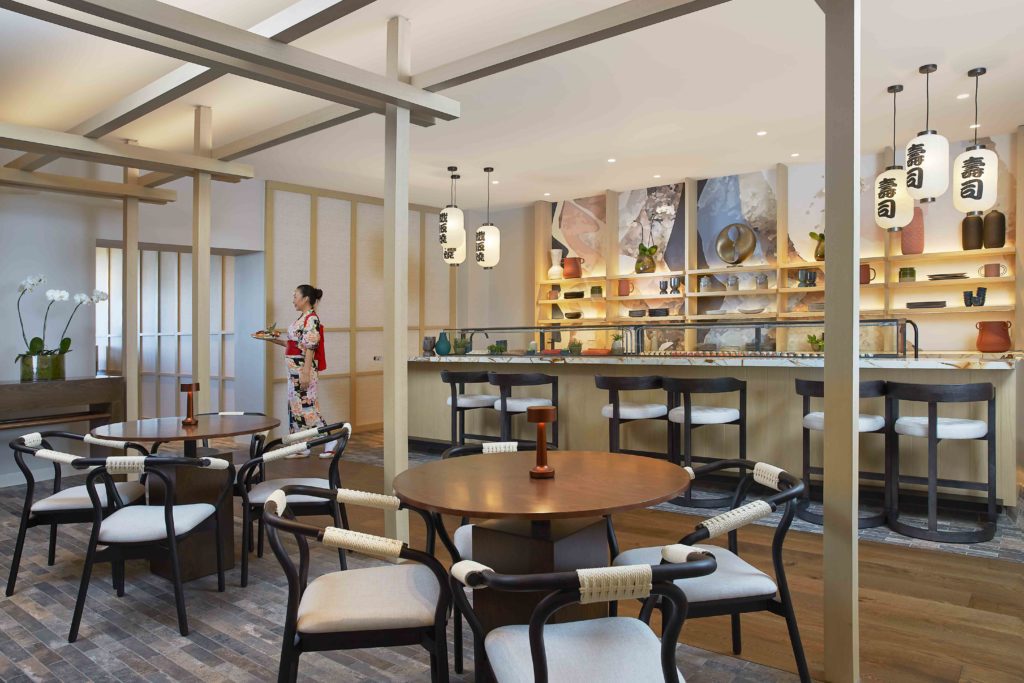 Enjoy a Whisky Voyage and be taken on a journey of Japanese storytelling and nourishment.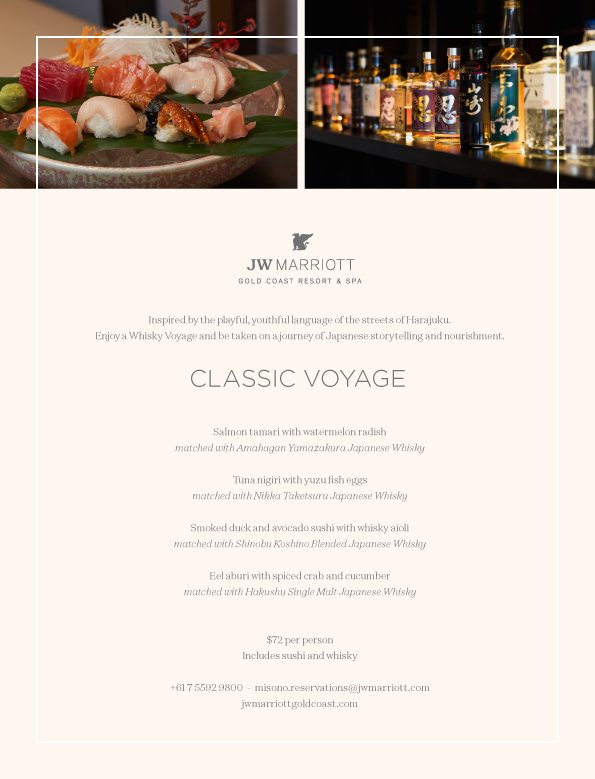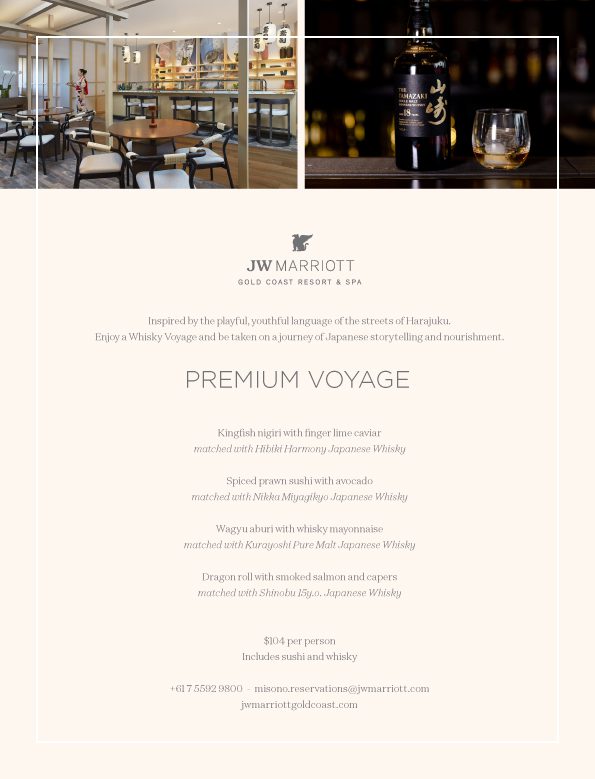 Bookings available Tuesday through Sunday from 5:30pm.
For further details contact the team via 07 5592 9800 or [email protected]