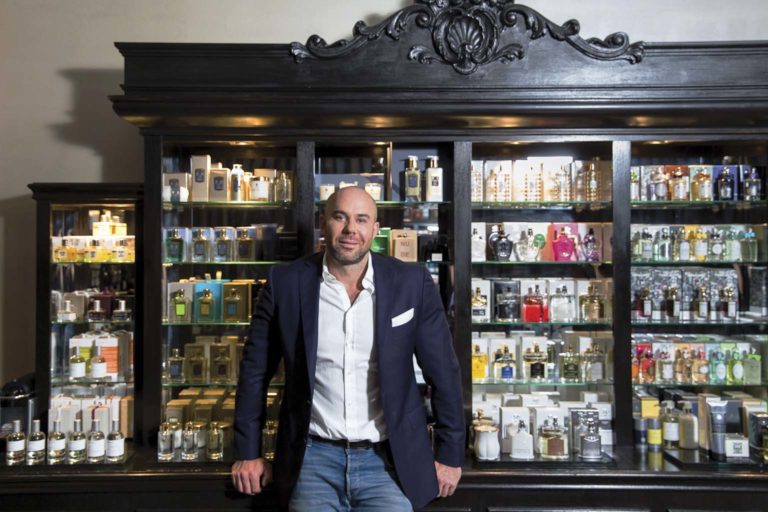 WORDS: PHOTOGRAPHY
From fresh, citrus notes to bold and beautiful florals, spring's newest fragrances call to mind sunnier days and flower-filled gardens in a single spritz. Here are the best new launches to introduce to your olfactory wardrobe this season.
The new arrival from Floris, Chypress, is an unmistakeable and captivating floral chypre for a new age. Woven with sparkling rose and bergamot zest wrapped in creamy orange flower and contrasted with tenacious patchouli, amber and musk, it is a scent filled with confidence and grace.
Equally enchanting is the unique II (deux) from Cire Trudon's new genderless line of perfumes, Trudon. The Trudon scent's vibrant greenery is a forest painting; pines, juniper and cedar covered in moss and berries on a damp earthy floor creating a highly unique fragrance – a modern eau de Cologne perfect for Spring.
Perfect for the warmer months, Sunny Side Up by Juliette Has A Gun recalls warm balmy days when the sun never seems to set and time is suspended. A seductive combination of sandalwood, musks, jasmine and coconut this scent evokes happiness and positivity, just in time for Spring.
With a joyful and sunny autumn wheat harvest in mind, Epidor by Lubin is another favourite; a rich autumn blend of sweet, musky violet and juicy plum lies on a bed of lush white florals. Jasmine and orange blossom mingle with tonka bean to transport the warmth of the setting sun and the splendour of the French countryside.
For the men, my pick this season is Beach Hut by Amouage creative director Christopher Chong. A carefree fragrance mélange of mint, orange blossom and galbanum radiating light green and sweet floral notes nuanced with sensuous musk, it liberates the senses unfolding to create the fragrant wild garden of a beach hit, where the sweeping sand dunes meet the sea.
Floris Chypress (100ml) – $199
Trudon II (100ml) – $299
Juliette Has A Gun Sunny Side Up (100ml) – $199
Lubin Epidor (100ml) – $299
Amouage Beach Hut (100ml) – $435