WORDS: PHOTOGRAPHY
Main Beach is the perfect location for an ultra convenient luxury new project with stunning views that will never go out of fashion…
White's large full-floor apartments will share incredible 360-degree views from every level capturing the Pacific Ocean, Broadwater, Hinterland and Surfers Paradise skyline.
Everyone who knows anything about Main Beach knows that there's a buzz in the air — and that buzz is building as 2019 ticks by. The magic of the area in its heyday is still etched in local's minds and with each new gem of a location that appears the old sparkle is being restored.
This is a superb area for cafes, restaurants and shops, all looped together with the laid-back vibe that makes Main Beach hard to beat.
The name Main Beach stems from the area being the main surf beach for the town of Southport, which was the first surveyed town in the area.
Before the Jubilee Bridge was constructed in 1926, visitors were ferried across the Nerang River to surf at the main beach.
Southport Town Council opened the Main Beach Bathing Pavilion in 1934.
The history of Southport Surf Club, which was the first to make its mark on the Gold Coast, stretches back to 1936. Remember that Southport was the urban centre of recreational activity at the coast, at this time.
Today, Tedder Avenue is a buzzing hive of social activity with a really unique charm.
So, when Trenert found a site they were potentially interested in at Main Beach, they knew immediately which architects they wanted to speak to. Having worked with WMK Architecture on the incredibly successful BANC project in Brisbane, Trenert knew they wanted their input.
"Having worked with Trenert before, we've built up a mutual respect. We were more than happy to come up with some initial concepts for them when they found the Main Beach site of interest," WMK architect Russell Grady tells ORM. "Trenert are very end customer focused and had a very clear vision of what they wanted to achieve; luxury accommodation taking the best advantage of the amazing views and location. From the outset we all knew we wanted to create something really unique and truly iconic."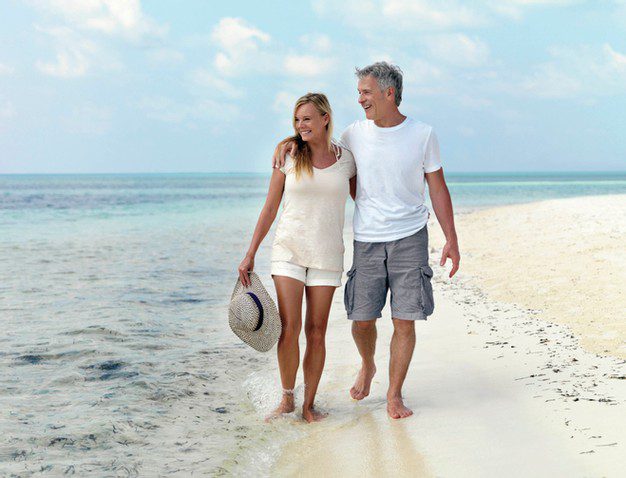 This sculpturally elegant, luxe new build will bring a new landmark to the area offering quality, safety, privacy and size.
White apartments are built one per floor to ensure privacy for the owner-occupiers and each has two living rooms to offer flexibility.
Residents will have exclusive access to outstanding facilities such as the Club Lounge level, lap pool, entertainment deck, wellness rooms and a gymnasium.
"This site offered a unique opportunity to take advantage of the north facing views, take in views of The Spit, over the Hinterland, across Surfers and down to the south of the Gold Coast," Russell continues. "But clearly, the gold here is the ocean views."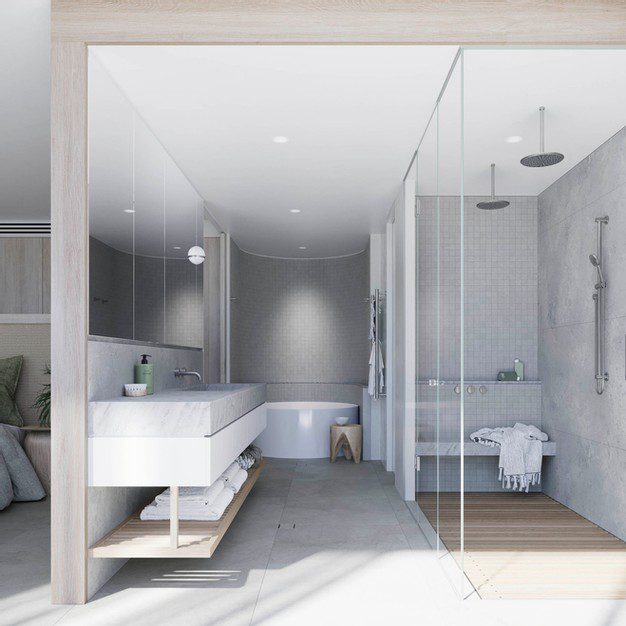 His colleague Renee Popovic adds, "The building's form is naturally simplistic as the focus is the beauty of the natural landscape that surrounds the whole design. We drew on that natural beauty for inspiration for the design, right through to the interiors."
Main Beach locals know all too well that in addition to the impressive beach here there are cafes, restaurants and shops coupled with a laid-back vibe. Plus, if you're looking for somewhere to moor your boat, The Southport Yacht Club offers an option.
Tedder Avenue is a magnet to locals wanting to socialise.
"It's wonderful to see Tedder Avenue's resurgence," Renee says. "The time is now for a luxury new build in this location."
Main Beach ticks all the boxes for Gold Coast living in style. Upmarket eateries and boutiques set the vibe.
If it's the international luxury of Palazzo Versace or The Sheraton you're after — they're just a short stroll away.
There are enough shops close by to keep even the most astute retail enthusiast occupied. Hop on the tram to Pacific Fair, take a stroll to Surfers Paradise or Broadbeach. Either options are only a short 10 minute drive away. The beauty of Main Beach is you can head to the hustle and bustle of neighbouring suburbs, enjoy the nighlife or Star Casino when you fancy it, but swiftly return home to the peace and quiet.
There is a midnight curfew in Main Beach to ensure residents' peace and quiet is prioritised. Everything is in walking distance; the beach, pharmacy, convenience store, bakery, travel agent, doctors and other shops.
The revegetation of Southport Spit which followed the construction of the Gold Coast Seaway has added real character to the area.
This all sets the scene for White and a convenient lifestyle.
Every detail has been considered to prioritise the kinds of lifestyle choices that owners will enjoy. Think: surfboard and pushbike storage and areas to wash your dog after you've enjoyed a beach walk.
A large 30m2 verandah with fabulous views North East will be your go to spot for entertaining, your morning coffee or to relax with a good book in the afternoon.
The verandah off the second living room will have an integrated BBQ and stainless steel beverage centre, providing a stylised, finished look to the entire building and is still connected to the heart of the apartment when entertaining.
There will be wellness facilities incorporating a hairdressing space so your stylist can come to you.
The other room will provide a massage treatment room that residents can book. Plus, this will be a fully managed building meaning, if you need someone to sign for a delivery — White will be able to facilitate that.
Ultimately, White will make life simple for those who decide to opt into this convenient, luxury lifestyle.
"The main challenge was to get the basement car parking working," Russell tells us. "We worked hard to ensure all of the essential infrastructure was housed in the basements and lower level mezzanines. We took the approach that we would locate all the communal space — gym, pool, Club Lounge and so on — in those lower levels to ensure that every single apartment had the best views possible. The lowest apartment level is in reality, around 4 floors up so views are maximised and not overlooked."
White will be comprised of 27 
ultra-luxury full-floor apartments, plus an additional multi-level penthouse. White residents will enjoy spacious living areas, impeccable interior features and unparalleled privacy and security.
"The elegant entrance Port Cochere was also highly considered in our plans," Renee says.
Gold Coast locals who love Main Beach and are looking to upgrade their lifestyle — look no further than White! There has been unprecedented interest with the team successfully selling a number of apartments with EOIs on a further five. So, if you like the sound of all White has to offer, don't hesitate, make your move today!
* Selling now from $2.2 million. White, 24-26 Woodroffe Avenue, Main Beach. Contact Michael Willems on 0412 240 176 or email: [email protected]