WORDS: PHOTOGRAPHY
Ocean Road's GM Dean McMurtrie got behind the wheel of the lithe and lively, sophisticated all new XE Jaguar for a test drive.
It looks like a Jaguar, feels like a Jaguar, drives like a Jaguar… but XE changes everything!
This is a car with true sporting character; certainly not the traditional old gentleman's car it has been known as. The XE is alive with the latest innovation, technology and design that connects road to car – and car to driver.
Completely new from the ground up, the XE is based on an original aluminium-intensive real/all-wheel drive platform, its lightest and most rigid yet. It's got a savvy new suspension set-up, Jaguar's first electric-assisted power steering system and a brand-new turbo-diesel engine.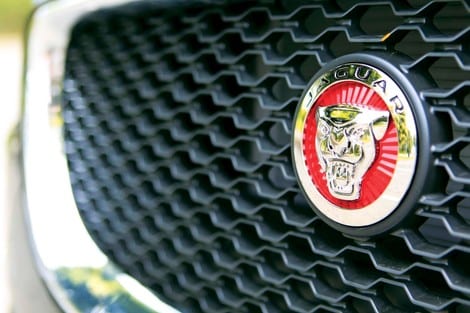 After a few hours of cruising the coastal roads it's clear that Jaguar's engineers have accomplished an impressive balance between ride comfort and handling dynamics. Settling into the welcoming leather-clad seats with full electric adjustment, it's easy to get comfortable and the driving position is very good. You feel as though you're sitting in the car, not on it.
Through the streets of Southport there's a touch of body roll initially as the medium sedan turns in, but it settles quickly into corners, tracking cleanly and surely through bends of all types as I firmly put it through its paces.
First impressions of the cabin are favourable. The dashboard design and air-vent integration are highlights, the instruments look great, the seat cushioning and leather quality are excellent and the new infotainment system – dubbed InControl Touch – has seamless connectivity.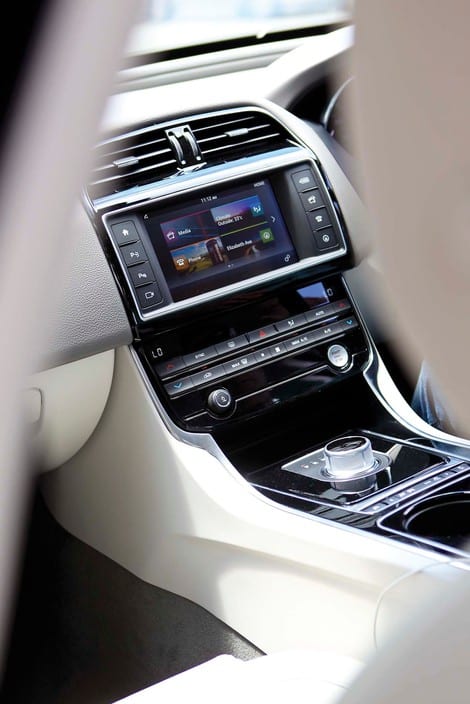 You can tweak the climate-control, toggle the door locks and even start the engine remotely with your smart phone. There are apps galore, loads of audio playback options, a solid stereo and Jaguar's pop-up gear selector dial gives the car that special point of difference.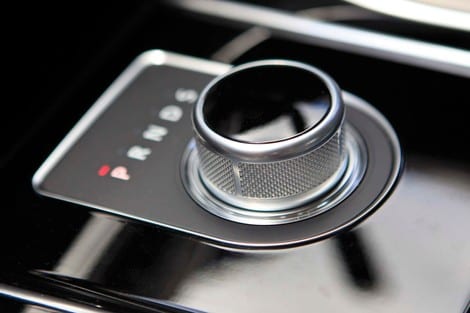 The usual tech toys we've come to expect are included, such as radar cruise control, automated parking, autonomous emergency braking and even a world-first glare-resistant laser head-up display.
Jaguar's all-new diesel engine hauls the car's roughly 1.5-tonne kerb weight with ease, works well with the automatic cog-swapper and is surprisingly refined, with low levels of noise and vibration. It's efficient too, with claimed fuel consumption of just 4.2L/100km.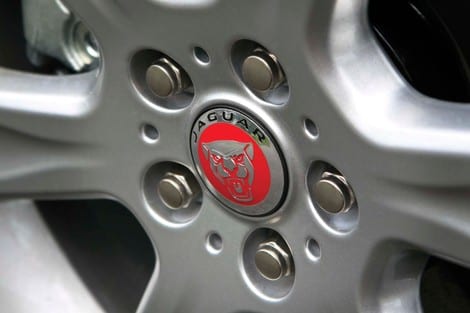 I had anticipated the Jaguar XE would good. I didn't expect it to be this good.
Breakout
20156 Jaguar XE
Price: $67,000
Engine: ????
Output:
Transmission:
Fuel:
Verdict: As I discovered, this is an absolute beauty of a vehicle in every respect and will offer something very different for around $67,000. Now, that's value if you ask me…