WORDS: PHOTOGRAPHY
As I finished work on a Friday afternoon and made the drive to Brisbane Ferrari to meet with Franco, it was seriously the longest hour of my life. Finally, I arrived at 6pm to see the 488 sitting waiting patiently for me.
It was like nothing before – this is the absolute pinnacle of sports cars, with looks that make everything in its path look, well, very unattractive.
As I made my way for the GC and joined the traffic in the Valley on this busy Friday evening, it soon started to sink in that I was cruising home in a 500k rocket. People were mesmerised as I drove past with longing looks that were simply priceless.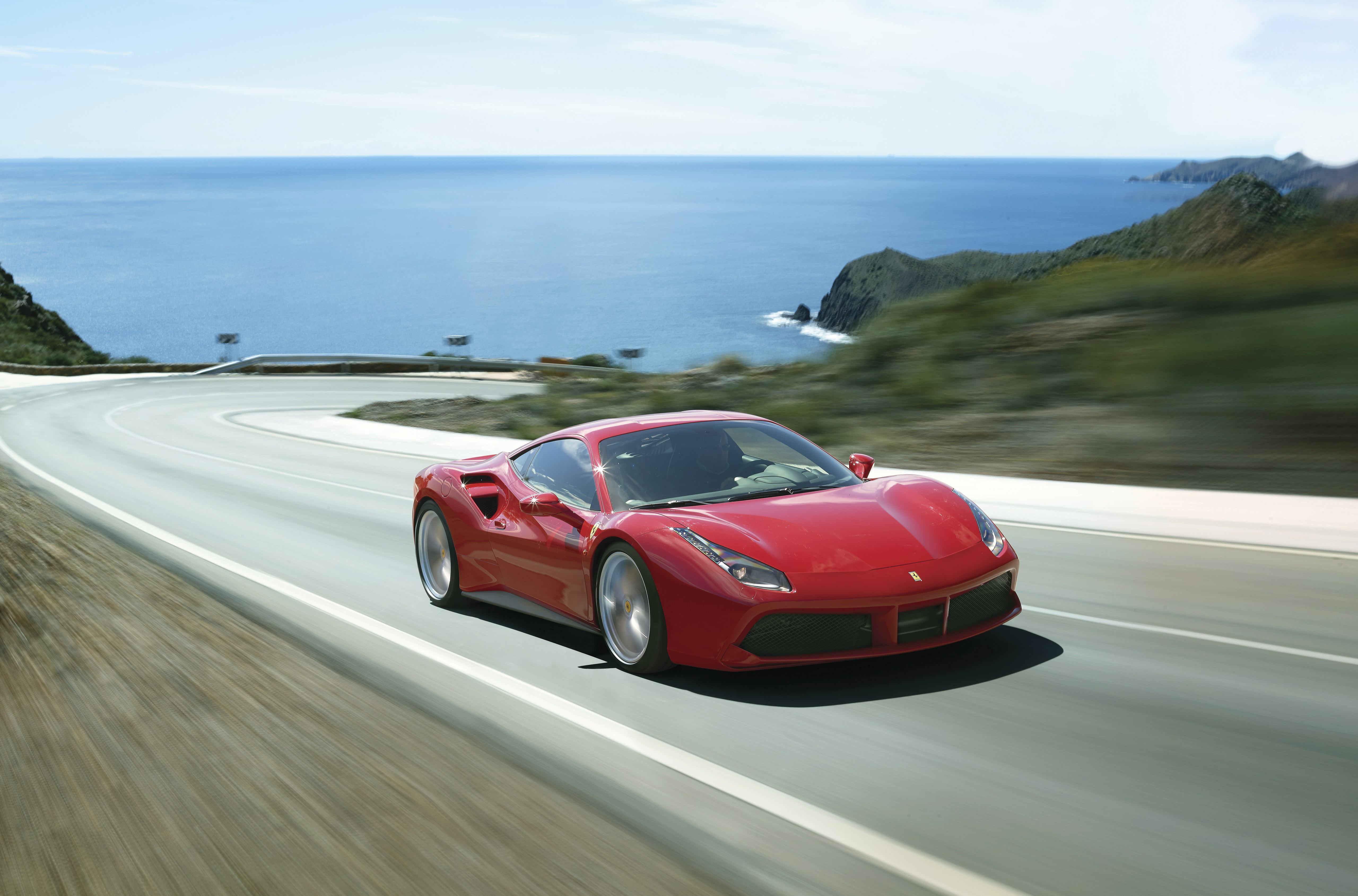 You'll reach 100km/h in 3.0 seconds and 0 – 200km/h in 8.3 seconds flat. If you keep the accelerator down to the floor it will take just 10.45 seconds to cover a 400m from a standing start. Keep going and you'll glide through to the top speed of 330km/h. These are facts straight out of the handbook not from me merging onto the M1 as I head for the Gold Coast.
Doing a dream drives road test for Ferrari is a tad problematic as the cars potential is so much higher than the limits of our streets. A racetrack or open road is surely the ultimate for this car to prove why its number one.
When Franco gave me the run down on this fantastic car with its features and settings one thing really was loud and clear – he said, "If you choose to take off the traction control which really doesn't allow the cars computer to correct your mistakes you would be a braver man than I." Adding, "Simply hang on and good luck."
This simply wasn't an option for me as I treated it with the utmost respect it deserves as I pushed the thrills of the 488 at legal speeds or close to it.
Even at slower speeds when you're stopped at the traffic lights, you can gaze longingly through the glass cover at the glorious turbocharged V8 mounted just behind you.
This is one very handsome beast indeed, being only millimetres from the ground with a set of massive rear tyres to keep things straight at the right times is incredible.
The 488 GTB's exceptional sportiness and performance are underscored by particularly aggressive styling. Designed by the Ferrari design centre, the 488 features very sculptural flanks which are the key to its overall character.
Even the cockpit excites people as they lean into the car to get a glimpse of this very special masterpiece that again has been created by the Ferrari design team. A red starter button, gear-change paddles, a toggle-switch to select drive settings and even a series of red lights to warn of the approaching rev limits.
The flat-bottomed steering wheel is similar to the F1 wrapped in leather, and carbon-fibre makes you feel a little special to say the very least.
To add a touch of spice to the interior, there's a very special button sitting on the centre console with the wording LAUNCH. Now, that will put anyone in the mood!
The outputs of this new-age twin turbo are mind blowing: 492kW of power and 760Nm of torque.
Peak torque arrives at 3000rpm instead of 6000rpm. This is instant at any given time, a brilliant encapsulation of Ferrari's DNA.
The 488 is by far the fastest supercar I have ever driven. It's unbelievably fast – and even faster than you would ever think by its good looks when stationary.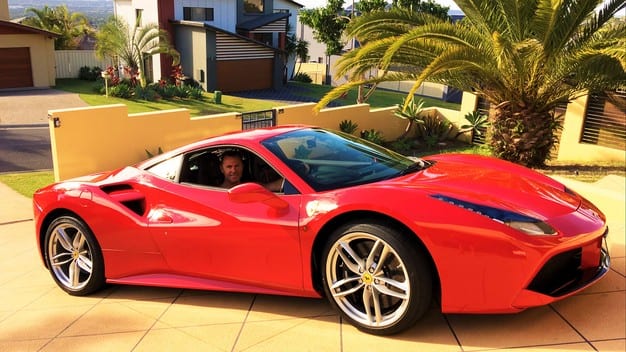 It begs you to go faster even when you should know better – yet I obey and think back to the very experienced Franco's wise words and enjoy the car at the designated speed zones.
After having this car in my possession for the entire three days, I was starting to get used to it being parked in my garage and it made my current BMW X5 look very sad.
I was finding plenty of excuses to get some milk from the shops or to pop out and pick up some more bread that we didn't need just to fire up the shiny red toy and take it for a spin. I think my partner started to wonder why I was missing all weekend!
Speaking of missing – should you wish to take a night away there is plenty of room in the front of this Supercar to carry a small soft suitcase or stash few grocery bags like I did instead…
Breakout
THE SOUND
The sheer sound of the exhaust note bouncing off the shopfronts as I drove past makes an undeniable statement that the 488 has just passed.
It's a real privilege to experience such a car and if you're not careful, the 488 will make you lose your mind a little. At 100km/h it's barely out of idle and makes you want to know what it feels like when those little red lights come on to say you're approaching the rev limits, it just has this effect on me. I'm not sure why…
The only way to describe this is 'Extreme power for extreme emotions".
A relationship with this car would soon end in tears for me I think – I simply wouldn't know how to treat it with respect. The temptation to be bad would be at your fingertips every time you're behind the wheel. I am afraid it would be very short lived.
Breakout
488 GTB Ferrari by numbers…
Price from: $469,988
Service intervals: 12 months (free for first seven years)
Engine: 3.9-litre V8 twin-turbo, 492kW/740Nm
Transmission: 7-speed dual-clutch auto; RWD
Thirst: 11.4L/100km
Weight: 1475kg
0-100km/h: 3.0 secs
Top speed: 330km/h