Demand Drives Sales As Luxury Mermaid Beach Development Nears Sell-Out
WORDS: Ocean Road Magazine Editorial Staff PHOTOGRAPHY Supplied
Buyers have made a rush at one of Mermaid Beach's most exclusive offerings, Perspective on Albatross, with the development nearing a complete sell-out.
Nestled 160 metres away from the beach and in one of the Gold Coast's most premium enclaves, Sherpa Property Group's Perspective on Albatross, will comprise of eight luxury apartments, inclusive of two opulent two-level penthouses.
Two prestige four-bedroom, three-bathroom apartments remain on the market in Perspective on Albatross, after a $10.3 million sales spree which has brought the boutique five-storey collection of residences to a near sell-out.
The final release of residences are priced at $3.2 million and are anticipated to be snatched up by buyers hungry for quality product amid a shortage of near complete luxury residences on the Gold Coast.
Founder of Sherpa Property Group, Christie Leet, says success in sales for Perspective on Albatross has been driven by demand from a mixture of local owner occupiers and downsizers.
"Many of these buyers are local downsizers who have been enticed by the unique location, spectacular architecture and beautiful living spaces that take full advantage of an elevated beachside location", said Mr Leet.
"Notching closer to 100 per cent sold is largely due to the surge of owner-occupiers who are continuing to drive the demand for apartment living on the Gold Coast, during a time when available stock is at an all-time low."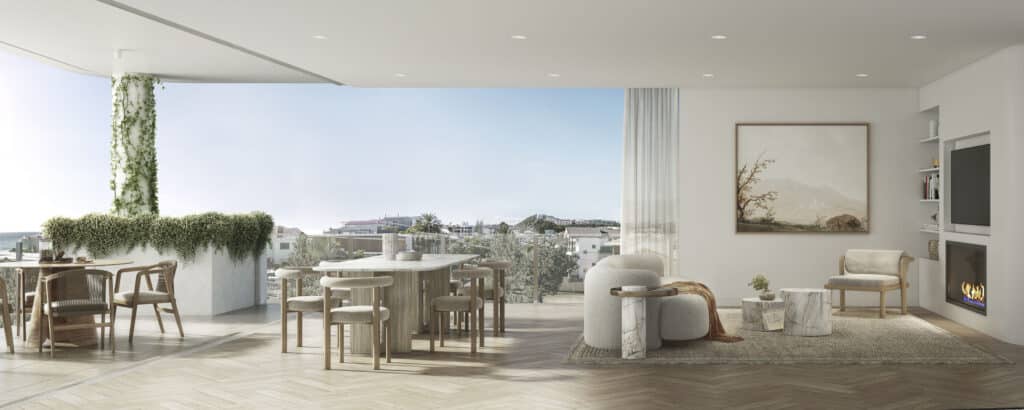 Designed by award-winning architects HAL and built by 5Point Projects, Perspective on Albatross residences have been designed with the Gold Coast's most liveable floor plans and is a manifestation of understated elegance, incorporating sculptural Mediterranean minimalism, within a natural colour palette to create a timeless design.
The crown in the jewel is the two-level penthouse, which features a stunning private rooftop with large outdoor kitchen, outdoor cinema, sauna and a private pool with an integrated bird-watching bar overlooking Albatross Avenue.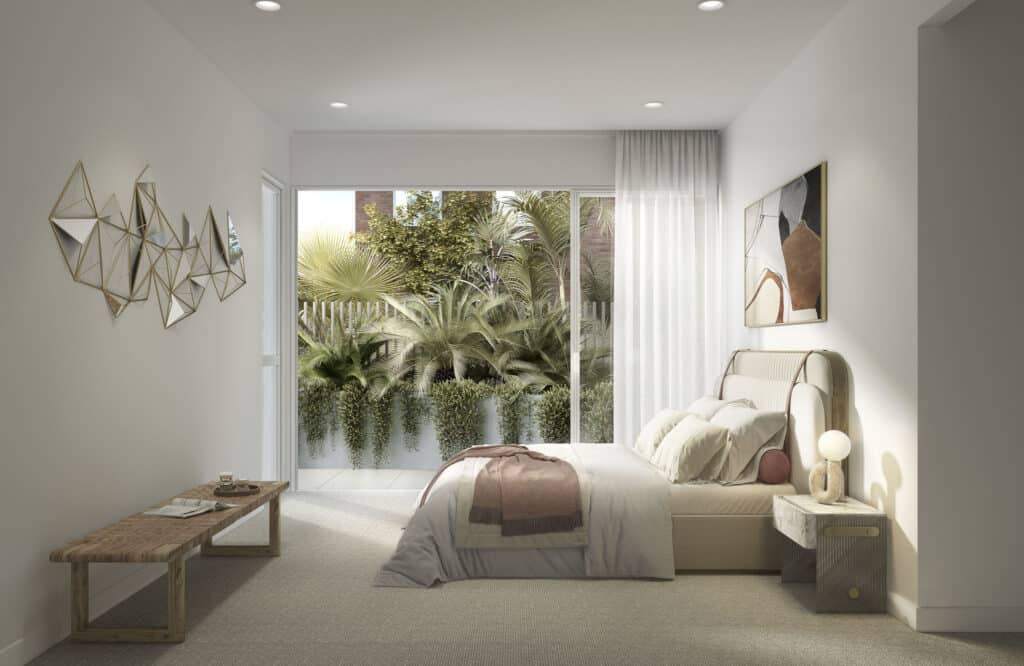 "With construction well underway and expected completion in December this year, we expect the remaining two apartments to sell out fast," said Mr Leet.
Sherpa Property Group treat each project as an expedition always setting a higher bar. It's goal each time is to deliver maximum lifestyle and that always mean fewer residences.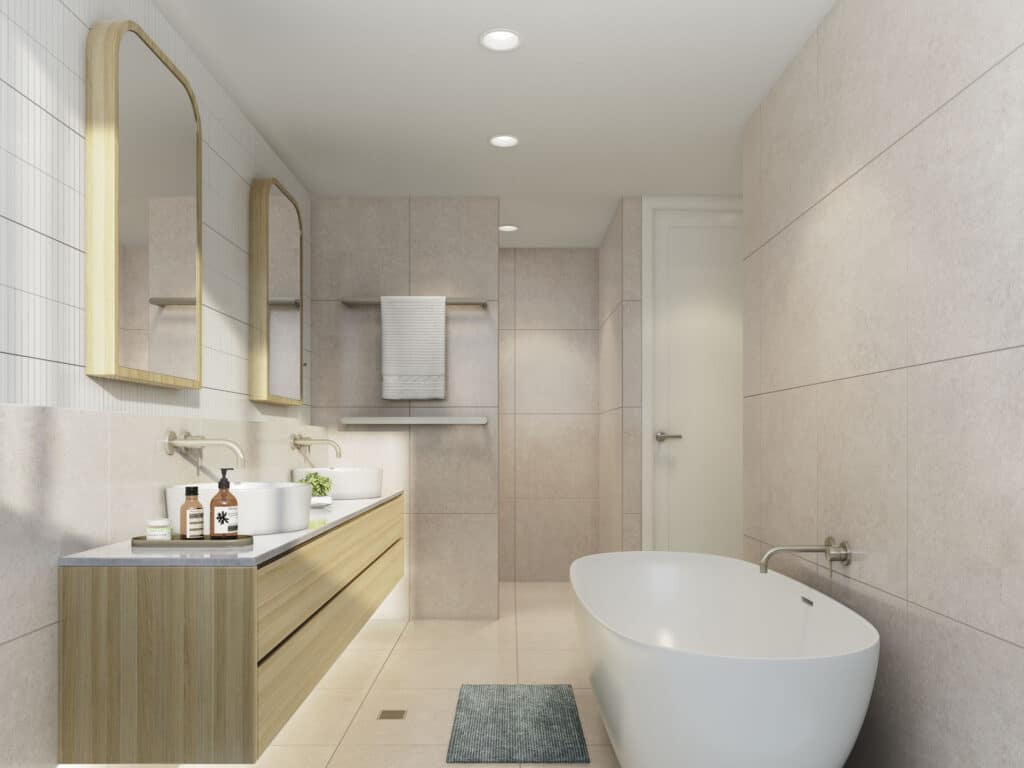 "All of our thinking is how can we lower the density and increase the liveability for owners," said Mr Leet.
"I have spent 30 years working on the ultimate expedition – a home that delivers the pinnacle of lifestyle, without compromise. That would mean the perfect location, the perfect site, and the perfect design."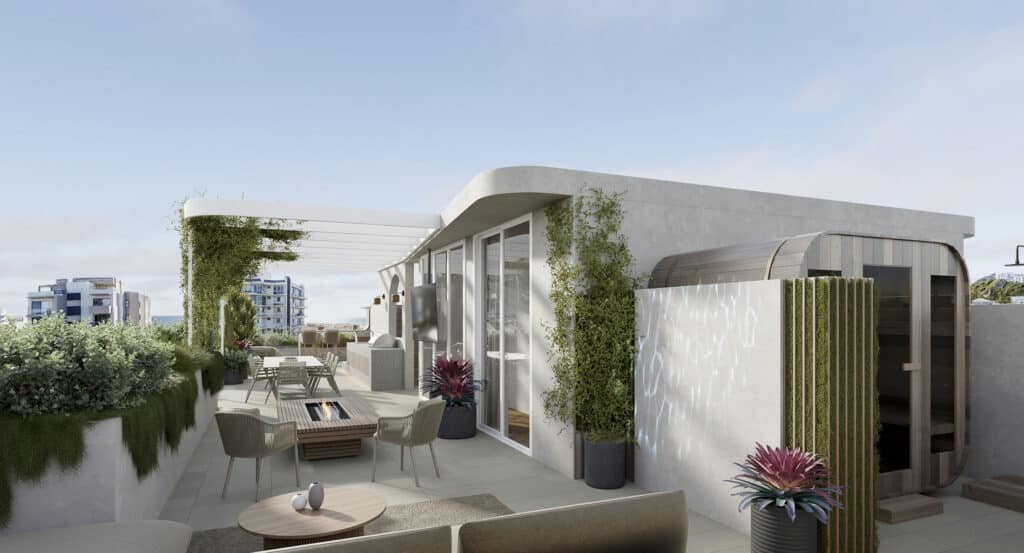 "When I found two adjoining sites on Albatross Avenue, with 25m frontage, I knew I had found the perfect location for my 'Everest'."
"I was so excited by the site and the design that I have already sold my beachfront home on the Gold Coast in preparation for living on Albatross. What I'm really looking forward to is joining the select few who can take advantage of my 30-year search and Sherpa's new Perspective on beachside living."