Dealership With A Difference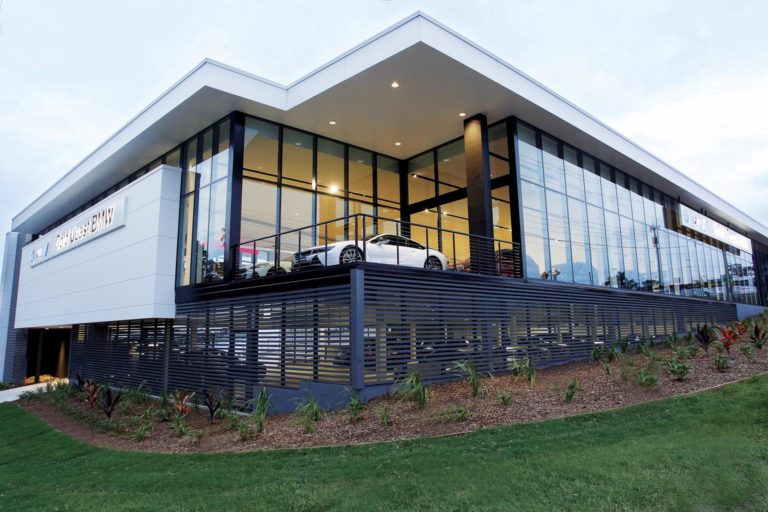 WORDS: PHOTOGRAPHY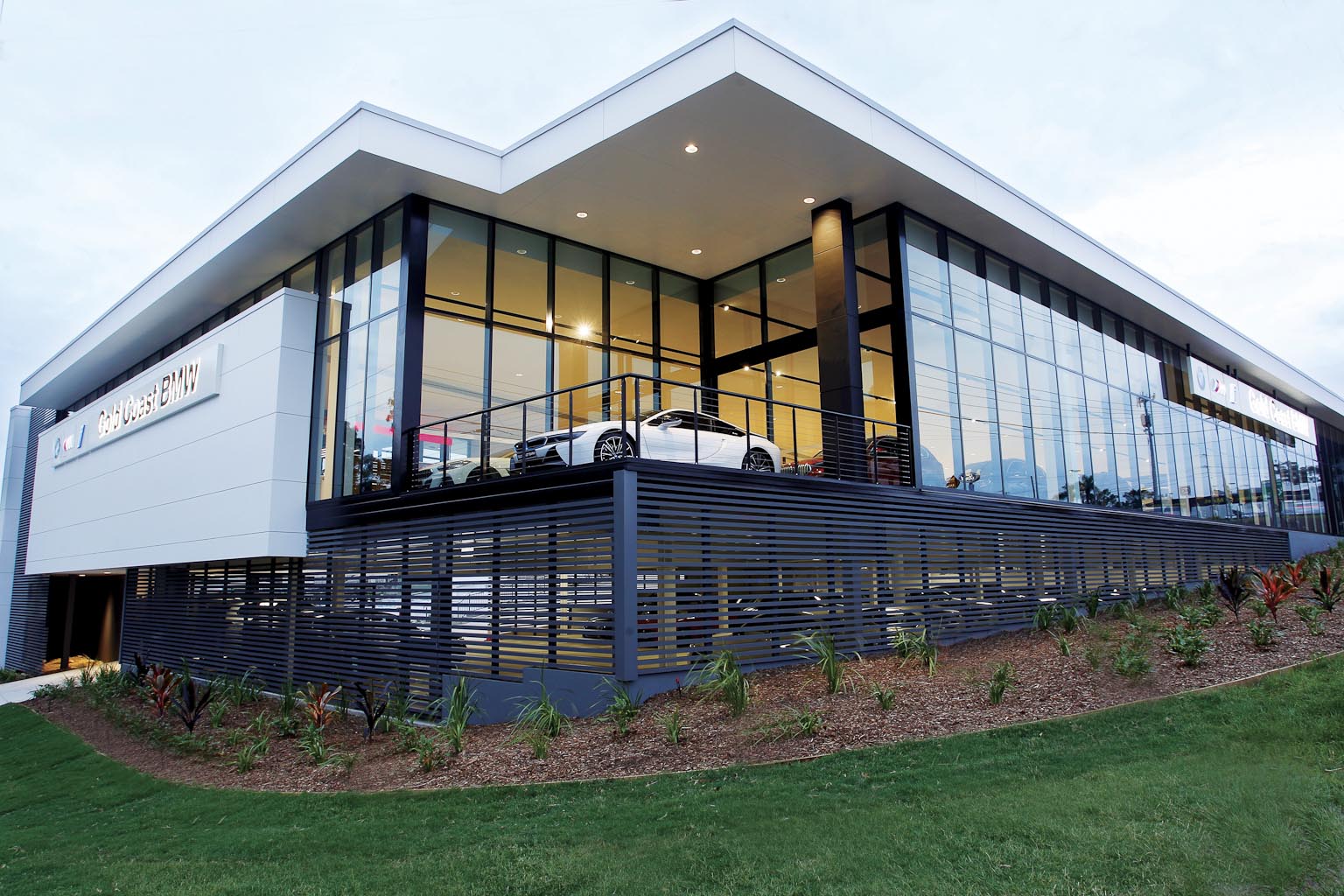 BMW has a new home on the Gold Coast. The new multimillion-dollar luxury flagship dealership opened late December and we popped along to have a look at the 11,000-square metre site and chat to Dealer Principal, Kathleen Broadway.
Driving into the new Gold Coast BMW dealership on Southport-Nerang Road, I'm struck by two things. It doesn't look like a car dealership and it doesn't feel like a car dealership. It's more like a luxury hotel or the VIP entrance to an airport lounge. Even down to the covered driveway and personalised concierge service – it's seamless and stress-free. So, while my car gets one of Gold Coast BMW's signature Driveway Checks, I pop in for a coffee and to have a look at this dealership I've heard so much about.
As Dealer Principal Kathleen Broadway glides across the brand-new showroom, I take in the vast open space, full of natural light. I ask Kathleen about the design, "For us, it is all about the customer journey. We researched the best hotels, luxury stores and dealerships around the world to see what makes the customer experience flow. So, as you can see, we chose a design that allows our customers to see across the entire floor, from one side to the other. It's a one-level beautiful, light-filled open space."
The company seems to have thought of everything, even down to having the demonstrators in a covered area away from heat and rain. You won't even need to leave the showroom or cross over a yard to take a look or jump in for a drive.
The showroom displays 30 cars, has a BMW-accredited Body Shop, a BMW Genuine Parts warehouse and an expanded 28-bay servicing workshop. "This means we can offer additional BMW Fast Lane two-hour servicing appointments each day, including Saturday mornings. Everything we've designed is to make the process more efficient and easy for our customers. We want getting your car serviced to be an unforgettable brand experience and not an inconvenience."
The dealership incorporates all facets of the BMW brand, boasting a designated M zone for performance vehicles, a luxury zone and even houses Gold Coast MINI Garage in the same premise. Plus, to help your purchasing experience be as seamless as possible, there are also fully accredited Business Managers on site. They can tailor a customised finance and insurance package for each client. Add in the BMW financial services 'Guaranteed Future Value' program, the brand ensures all the stress is taken out of purchasing and owning the car of your dreams.
As we browse through the extensive range of new BMWs on the showroom, Kathleen points out the impressive BMW M8 (not officially on-sale in Australia until April but on loan from Germany), I notice the buzz coming from the customer lounge area. Complete with a workspace, charge stations and USB power points, Kathleen tells me that this cafe allows "customers to come into a dealership where having a service doesn't have to impact them. We want customers to treat our showroom like their second home. Stop for a coffee and snack, do some work, catch up with the news or simply relax and have a chat with our product genius about your vehicle or the range we have."
There are now over 80 people employed in this dealership, "We've built a team of people who are truly passionate ambassadors for the brand. This helps to create stability which gives more consistency and a better experience for our customers. Enthusiasm is contagious and when the team comes in every day and enjoy what they do, our passion for the brand shows."
Pop in and visit the Gold Coast BMW and MINI Garage team at 285 Southport-Nerang Road, Southport, or visit goldcoastbmw.com.au.
FIVE QUICK QUESTIONS
How long have you been with BMW?
"I started as an intern with BMW Australia straight out of university when I was 21 and apart from two years working with other luxury marques in the USA, I have been with the brand ever since. Throughout my time, the last 24 months have been the most exciting with the largest number of new cars being launched, including the X7, our largest ever SUV."
What are you proud of?
"The BMW Apprentice program. They are the people who will build our business in the future. The last few apprentices have come from small country towns and have relocated to work with us. I love their excitement and energy!"
If you were heading away for the weekend, which BMW would you take?
"The new X6 is the ultimate weekend car. Released just before Christmas, it is a large SUV with a sporty side which suits my lifestyle. The sport lines and large grills give it a strong presence on the road, the technology in the car ensures I can keep connected to the business while I am out of the office and size ensures you can fit family, friends and surfboards in it."
What's your new year's resolution?
"It's what we've been building for the last three years, to be the number one luxury brand on the Gold Coast. To provide the number one luxury customer experience for every guest."
What's next?
"Well, 2019 was the biggest year in the history of BMW. We saw the return of the iconic 8 series, the release of our largest ever SUV; the X7 and many other model releases. My favourite is that BMW has released the new BMW 1 Series from just $155 a week. With M-Sport as standard, along with heads-up display and many other features, we offer a guaranteed buy-back at the end of your term and five years servicing, making buying a new BMW more attainable than ever. We are seeing lots of new clients joining our brand."