WORDS: PHOTOGRAPHY
It's what the Carney brothers might self-deprecatingly call a 'wog fest'!
Gathered at their al fresco table at Gemelli Italian on this sunny Friday afternoon are long-time customers Sam and Lina Grammatico and their adult children, Michael Grammatico and Chrissy Mattiazzi.
They're here for the latest in Ocean Road Magazine's series of lunchtime chats between the boys from Gemelli and some of the people who have helped make their success, as the undisputed young guns of the Gold Coast restaurant scene.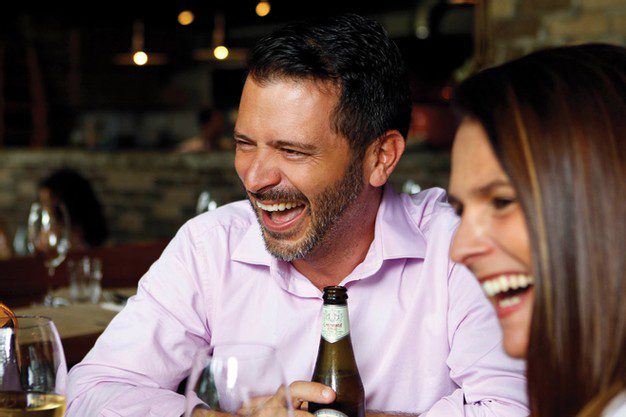 It's a typically busy Friday lunchtime at the popular Broadbeach eatery, which is abuzz with diners, including lawyers, developers, and even reality-TV-star-turned-podcast-producer Mike Gunner, who's holding court at an interior table surrounded by a bevy of attractive women.
Vino glasses clink as the Grammaticos pull up a seat with the ever-hospitable Paul, James, and Alec Carney, ready to shoot the breeze about their passion for food, travel, and business, and the mutual delights of being born a 'wog'.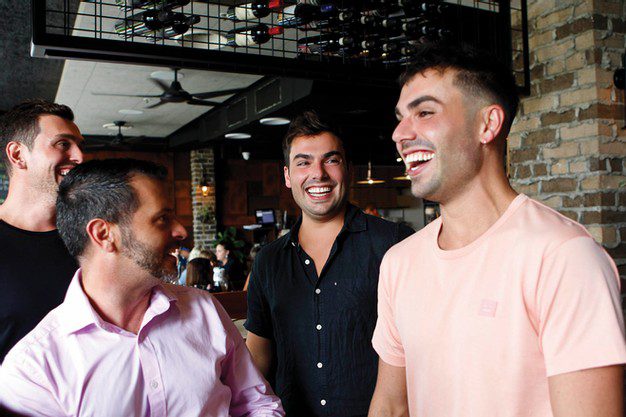 The Grammatico family are among Gemelli's most loyal customers, having patronised the restaurant since it opened seven years ago.
Sam, a fit-looking, 70-something retired builder, migrated to Australia five and a half decades ago, but still speaks with the strong accent of his Sicilian homeland.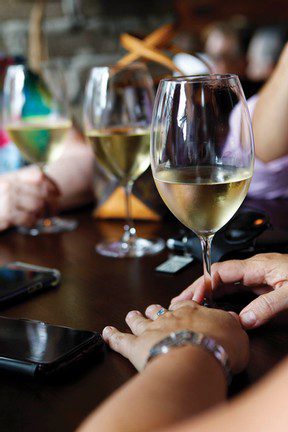 He and Lina, who hails from central Italy, have been married for 52 years and live a garlic focaccia toss from Gemelli, in the Oracle building at Broadbeach.
Michael, a financial planner, also resides nearby at Broadbeach Waters. Chrissy has made the drive all the way from Stanthorpe, where she's campus manager at the Queensland College of Wine Tourism, attached to the University of Southern Queensland. For Chrissy, lunch at Gemelli with her family is well worth the three-hour trek.
In typical Italian style, laughter and animated banter — between quaffs of good vino — is erupting from the table as Ocean Road arrives.
The family greets us warmly, as do the Carneys. Pints of Italian beer and platters of delicious antipasto soon arrive as the Grammaticos tell us how they came to be perhaps Gemelli's No.1 fans.
"We love coming here; the food's always consistently amazing," Chrissy says.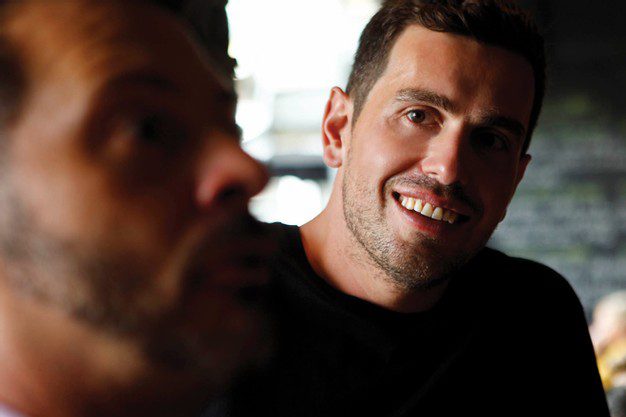 Michael: "You're talking about a true family restaurant. You know, these boys have made not only a great product with their food, but also the great relationships they have made with their customers."
Lina concurs: "We know that once we walk in these doors, we get looked after. We've been coming here for seven years now, ever since they opened. Since day one when we started coming here, I can never, ever say that I've been disappointed. The food and the service have always been exceptional."
"And tell the truth, Mum … it's the only place Dad will go," Chrissy chimes in. "Dad's very fussy, so if he's happy, everybody's happy."
Sam smiles and nods in agreement.
"He's a fussy eater because he grew up with that traditional Sicilian cuisine," Michael says. "You know, homemade, home-prepared, home-cooked Sicilian meals, and it's very hard outside of the home to get that. To be able to get that in a restaurant is quite rare."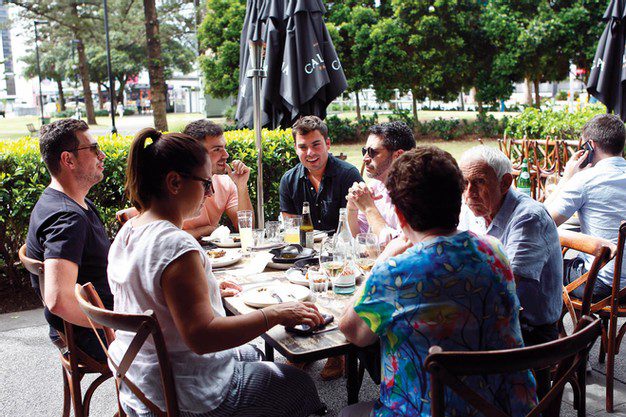 Knowing how highly regarded the Italian 'nonnas' are when it comes to cooking, I cheekily ask Sam how the food at Gemelli compares to his wife's homemade fare, and his face breaks into a grin.
"Lina is a very good cook, but Gemelli's food is right up there with hers," he says.
Sam tells me he served in the Italian army and worked on ships before migrating to Australia in the 1960s and becoming involved in the construction industry. While fellow Italian immigrants opened authentic restaurants in Melbourne, Sydney, and Brisbane, there were few really good ones on the Gold Coast, and Sam preferred his wife's home cooking — but the opening of Gemelli changed all that.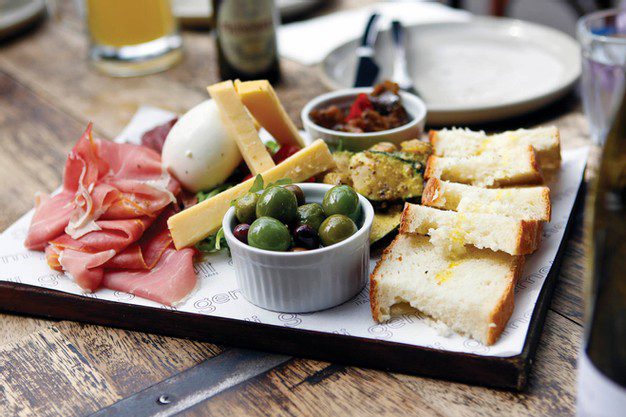 Sam says he's adventurous and likes to try a different dish each time he comes to Gemelli, whereas Chrissy is more a creature of habit.
"I always have the spaghetti marinara," she says with a laugh.
"I say I'm going to try something different, but I keep coming back to the marinara. It's so divine. It's my staple; I just love that dish — either that or the octopus. But you can't go past the pasta — if you're Italian, you've got to have the pasta."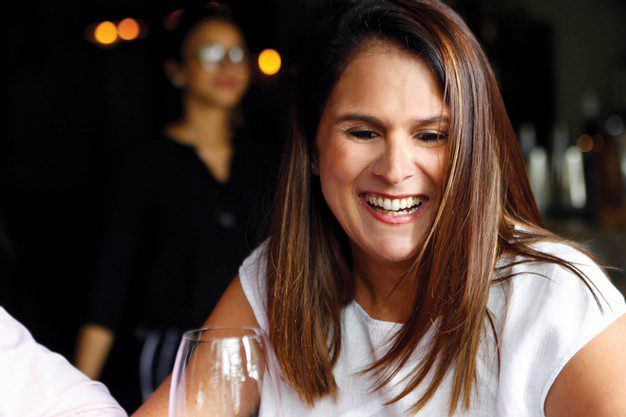 Lina is also a fan of the marinara, "but we love everything on the menu".
"When they used to have quail and polenta on the menu, that was my favourite, but because a lot of Australians don't understand that particular dish, they took it off, which is a shame," she says.
Chrissy points out that Gemelli also has event nights where special dishes are served.
"They'll have a Sicilian night, and Mum and Dad will always get a few people together and book a table," she says.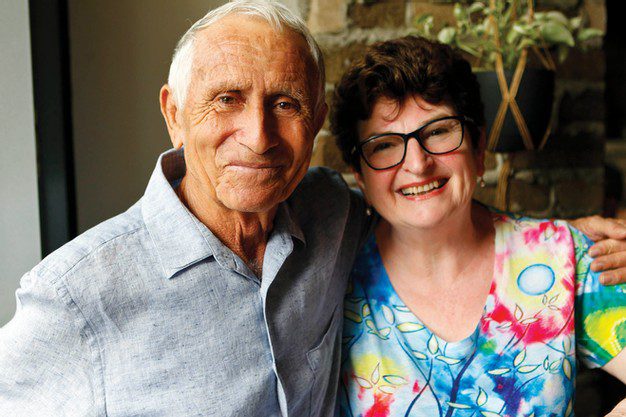 The family have celebrated special birthdays at Gemelli, including Sam's 70th and Chrissy's daughter Kayla's 21st. The restaurant has also catered for parties at the family's Oracle apartment, including a residents' function hosted by Lina.
Gemelli is a family affair in more ways than one for the Grammaticos, with Chrissy revealing that Kayla worked there for a year while studying at uni.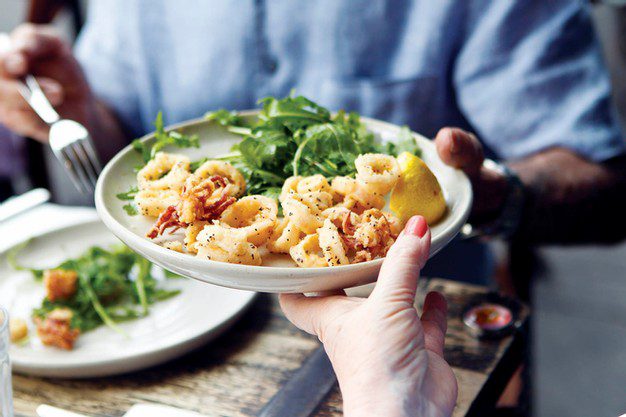 It would have been excellent training, as the Carney boys clearly place a high priority on top service, if the attentive waiters scurrying back and forth between the tables, kitchen, and bar are any guide.
Even while hosting the lunch, James, Alec, and Paul keep a close watch on the other tables to ensure everyone is looked after in the way they have come to expect when dining at Gemelli.
Speaking of the waiters, it isn't long before they arrive with the mains — a sumptuous selection of dishes to share.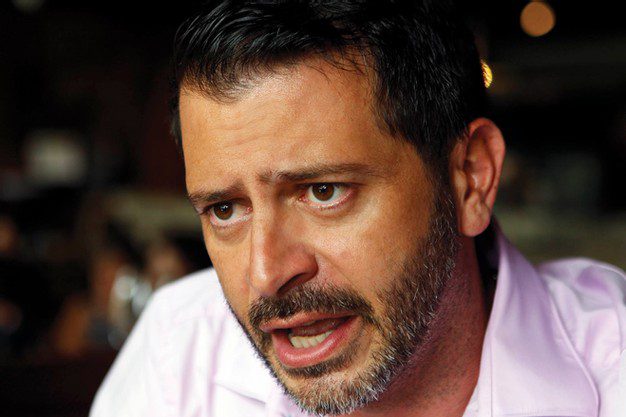 For our dining pleasure today we are feasting on rigatoni ragu (eight-hour, slow-cooked oxtail and pork shin ragu, with crushed San Marzano tomato), fettuccine campagnola (ham, green peas, mushroom, and cream), melanzane alla parmigiana (baked layers of eggplant, buffalo mozzarella, and Napoli sauce), and my personal favourite, polpo alla griglia — grilled Queensland tender octopus with radicchio, potatoes, capers, and a chilli salad.
The lunch chatter, lubricated by plenty of vino, covers everything from Alec's secret to cooking eggplant to the movement of Aussie 'wogs' to places such as the Carneys' home town of Griffith in NSW and Innisfail in North Queensland, where the Italians were at the forefront of Queensland's sugar cane industry.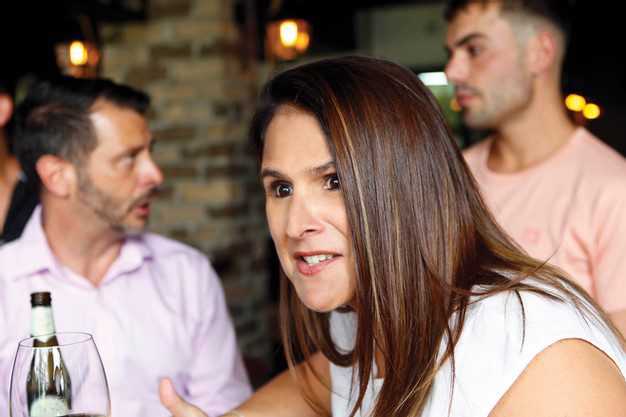 I ask James what it's like to have customers like the Grammaticos who keep coming back and talk up Gemelli at every opportunity.
"It's great to know that people appreciate our passion and consistency in everything we do," he says.
"They live over the road and are among our biggest repeat customers. It's amazing; it feels good to know that people appreciate us. They're Italians and they know what we do is good. They appreciate that we've brought good Italian culture and cuisine to the Gold Coast."