WORDS: PHOTOGRAPHY
Craft beer is a trend that looks set to continue to soar in popularity. If you haven't joined the club yet, it's time – and you don't even need to travel far to get tasting.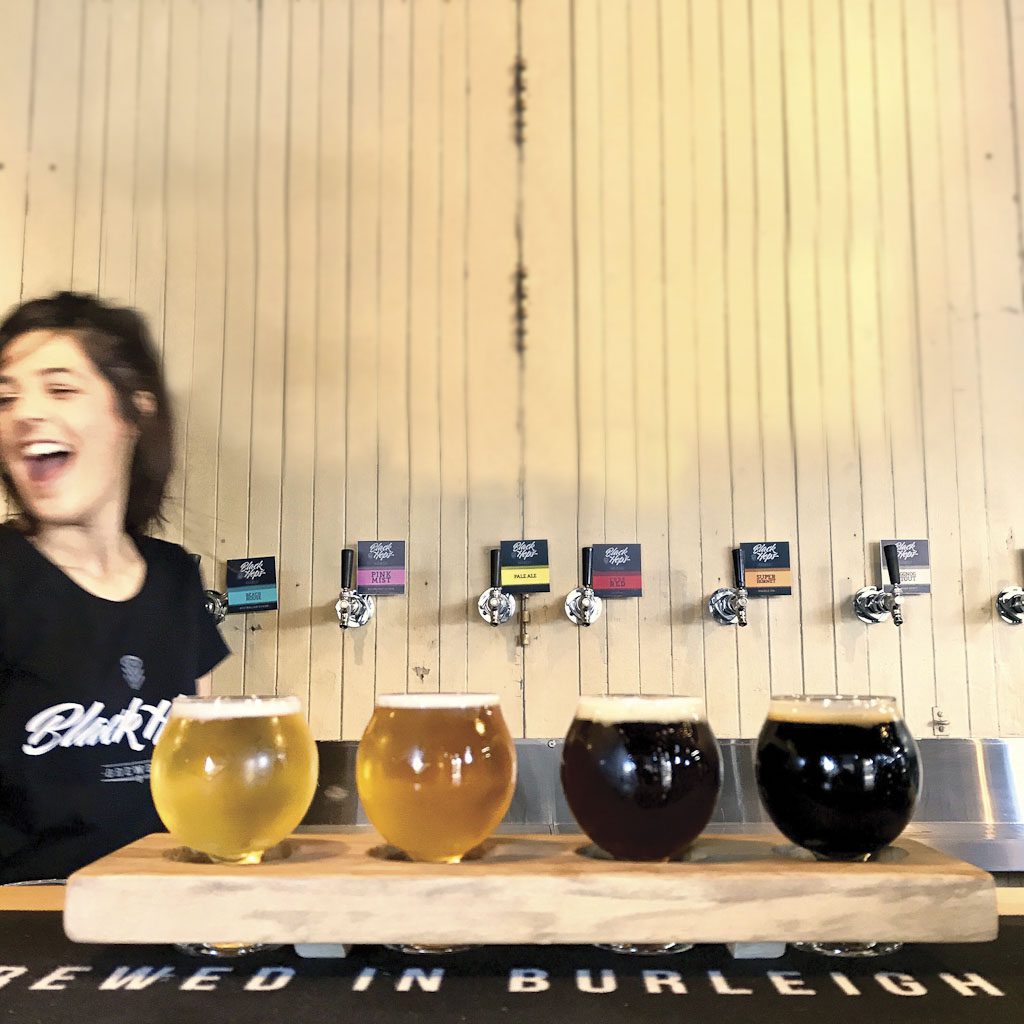 Craft beer and burgers, craft beer and dumplings, craft beer and live music, craft beer and… There is no doubt that craft beer is a continually growing industry and not just in Australia, this is an internationally growing market.
Australia is following closely behind the USA. By this benchmark, in a few year's time, there will be a brewery or micro pub on every corner. If council and liquor licensingallow, that is.
Craft beer stands for 'hand crafted' beer. Hand crafted beer, is made by real people making all the decisions and guiding the process the whole way, down to hand-bottling and boxing in some cases. The big breweries are mainly computer operated and can be managed from across the world if need be. All with the touch of an iPad and it can operate without a soul in the brewery. Nowadays, we are spoiled for options, instead of craft beer, let's just call it 'good beer.'Good beer, brewed by humans, back to basics with simple ingredients and minimal to no preservatives and intervention, just simply, good beer.
In our own backyard, we are spoiled for choice, with three of the breweries (Balter, Black Hops and Stone & Wood) placing in the top 20 GABS Hottest 100 beers 2017, all brewed within a 100km radius of your doorstep.
In the last year, we have seen a few newcomers on the block for your neighbourhood brewery needs. Here's where to wet your whistle in our surrounding areas.
Gold Coast Region:
Burleigh Brewery
This was the first craft brewery to the Gold Coast, Burleigh Brewing opened in 2006. Peta and Brennan, a Gold Coast girl and a Hawaiian brew master opened up the vision of bringing the craft beer movement to the Gold Coast and that they did. Over 10 years in operation now, these guys have recently upgraded into a bigger facilities and tasting room that locals come from all over to enjoy. Bighead Lager is what they are most famously known for, a no-carb, full strength beer with full flavour.In saying that though, they have a range of beers from a Heffaweizen Wheat beer to the Fig Jam IPA that are worth trying in their tasting room.
Check them out in the taproom from 3pm-6pm Wednesday & Thursday, 3pm-8:30pm Friday and 12pm-6pm Sundays
http://burleighbrewing.com.au/our-beer/
Black Hops Brewing
Black Hops Brewery, based in Burleigh first started in 2014. It started off as gypsy brewers, meaning they were contract brewing at other breweries to make their beer. The business moved into a shed operation (their current home)in Burleigh in 2016 and has slowly grown into a tasting room cellar door adding more tanks (and sheds) and counting.Winning the hearts of the locals, these guys are brewing some seriously good stuff. A must try is the Eggnog Stout which so happens to be the very first commercial brew they ever made. It's not for everyone, but boy it is delicious says one verdict! If you want more information on these guys and their story, they also have written a book called Operation Brewery that tells their story along the way.
The taproom is open from 12 noon til 7pm Wednesday-Friday and 12pm til 6pm Saturday and Sunday. http://blackhops.com.au
Balter Brewing
Balter, means to dance artlessly without particular skill or grace, but usually with enjoyment. That's these guy's motto, 'beer with enjoyment.' Balter Brewery opened up in March 2016 by a group of guys including a couple of pro surfers which has shown to be a recipe for success. Over the last couple of short years, Balter has grown quickly in the craft beer market. Located in the Currumbin industrial estate, there is no doubt that this brewery has been a welcome addition to the southern Gold Coast. Known to throw a pretty epic 'tins of glory' party, as well as chilling out in few different areas in their tasting room for a great Sunday sesh, these guys know where it's at.The XPA is their most popular brew, but there is always something interesting on the tap wall line-up. If the Black Metal Disco is pouring, make sure you give that a crack!Food trucks, good tunes and good brews, go check these guys out.
The tasting room doors are open 3pm-9pm Fridays and from 1pm to 8pm Saturday and Sunday
https://www.balter.com.au
Lost Palms Brewing Co.
The newbie on the block opened in Miami just around the corner from the wonderful Miami Marketta. The trio of founders met while studying engineering and started out with a homebrew kit which turned into opening their Miami brewery. Think tropical laid-back feels and friendly neighbourhood hangs and of course, fresh beers. Opened in late 2017, these guys deliver up some fresh brews and some neighbourhood hangs with food trucks and Selfie Sundays in the open-air brewery. There is a range of beers on tap ranging from a 4% porter to The Palms Cider. A must try is the Blonde Ale on a hot sunny day on the way home from an afternoon swim.
Go check them out 3pm-9pm Fridays, 12pm-9pm Saturday and 12pm-7pm Sunday.
https://www.lostpalms.com.au
Worth the hour drive:
Stone & Wood Brewing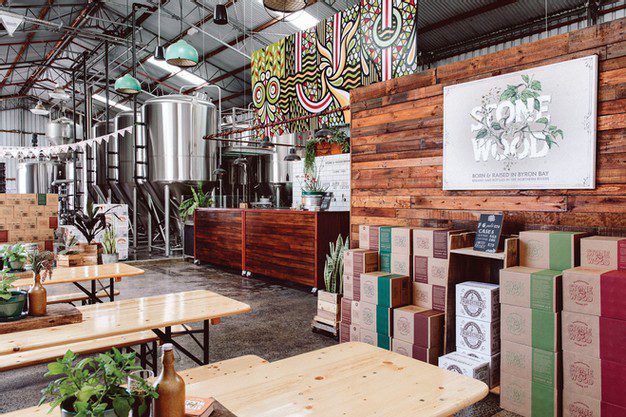 Only a hour drive south in the rolling green hinterland you will find one of the Pioneers of the Australian craft beer markets, Stone & Wood Brewing. Founded in 2008 by 3 mates that wanted to bring beer back to basics. Years ago, there was a village baker, village metalsmith, village brewery etc. for the community, Stone & Wood opened with that community village brewery in mind. Brewing beers for an occasion and not a specific style, they are meant to be sessional and easy to drink which goes along with their tagline, 'The Way It Should Be.' The Pacific Ale is their best seller with the idea of the best thirst quenching beer that you would want to drink straight out of the salty waves of Byron Bay. Brewing seasonal releases and 'Beers from our Backyard,' alongside their 'all year beers,' there is a beer to please everyone's palate.The Cloud Catcher is a must try! Named after Mt.Warning (Wollumbin) is the Indigenous word for Cloud Catcher, it is a full flavoured beer full of stone fruit and just the right amount of malt to balance it.
Go and check these guys out after a swim in the bay in the tasting room is open 10am-5pm Monday- Friday and 12pm-6pm Saturday and Sunday.
Fortitude Brewing Company
Operating from the top of Mount Tamborine, Fortitude Brewing was established in 2012. Fortitude stands for honesty, integrity, courage and determination and that is what they wanted their beers to deliver, honest and always there for your thirst quenching pleasures. They operate under two labels Fortitude and Noisy Minor. Why, you ask? Because Fortitude beer represents the smash-able, easy drinking side that can be enjoyed every day. The Noisy Minor is for your alter-ego side, with some wild and wacky and creative and noisy beers that are different, challenging and interesting. Not only do they brew beers, they also make a delicious Ginger Beer that is hopped (how fittings) called Roots & Leaves. Hint of sweetness and fruity hops to pair with the sharp ginger root, give it a try! Tucked in a building with some great shops alongside it (a fromagerie to be exact), these guys are well worth the beautiful drive in the hinterland for a visit.
Cellar door is open daily from 11am-4pm Monday to Thursday, 11am-6pm Friday and 10am-6pm Saturday and Sunday