Construction kicks off on $200M absolute beachfront apartments COAST by Sammut Group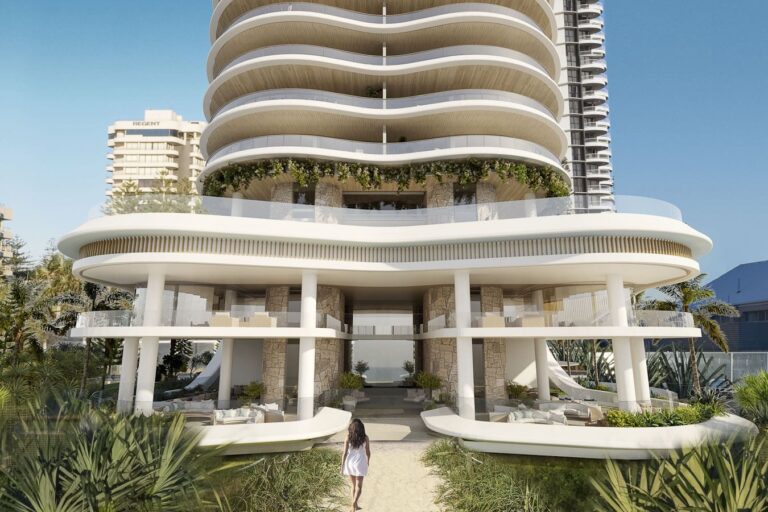 WORDS: Sammut Group PHOTOGRAPHY Supplied
The delivery of six-star luxury development, COAST, on the Gold Coast is officially underway following a ground-breaking ceremony with construction giant Multiplex.
The $200 million, 37-level project by Sydney-based developer Sammut Group in partnership with Alceon Group comprises an unrivalled collection of 53 generous residences that are set to redefine luxury living.
With the previous apartment building at 43 Garfield Terrace now demolished, Multiplex will be on site immediately with COAST slated for completion in early 2025.
Sammut Group Chief Operating Officer Julian Sammut says the construction start is a testament to the strength of the iconic project, which has continued to persevere despite the recent raft of issues confronting the construction industry that has seen many other Gold Coast projects slow or stall.
"This is a great moment for the project, the many buyers who have been quick to be part of this opportunity, and for the Gold Coast. We have secured a fantastic partnership with Multiplex, who have an exceptional record of premier projects, which is what we demand for COAST," he says.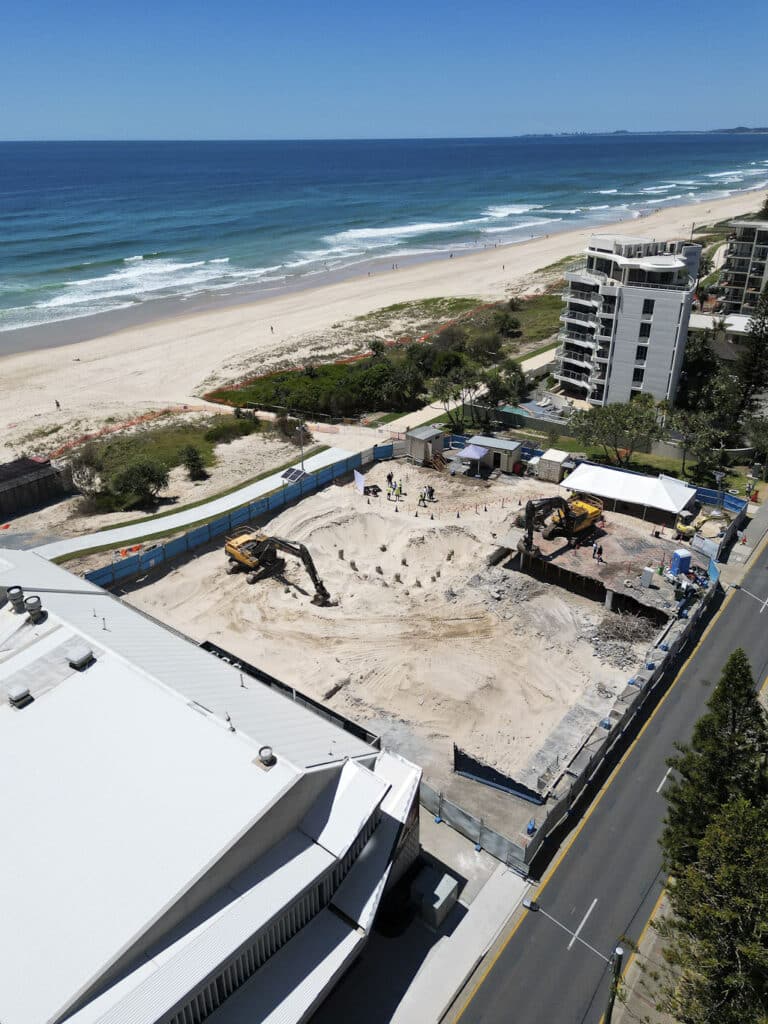 With all but a handful of apartments left, the project broke records at launch achieving an average per apartment price of $5.25M. The project has drawn local downsizers wanting a lifestyle up-size; and buyers from Toorak, New Zealand, and Sydney's Eastern Suburbs, Northern Beaches and Sutherland Shire wanting a second home.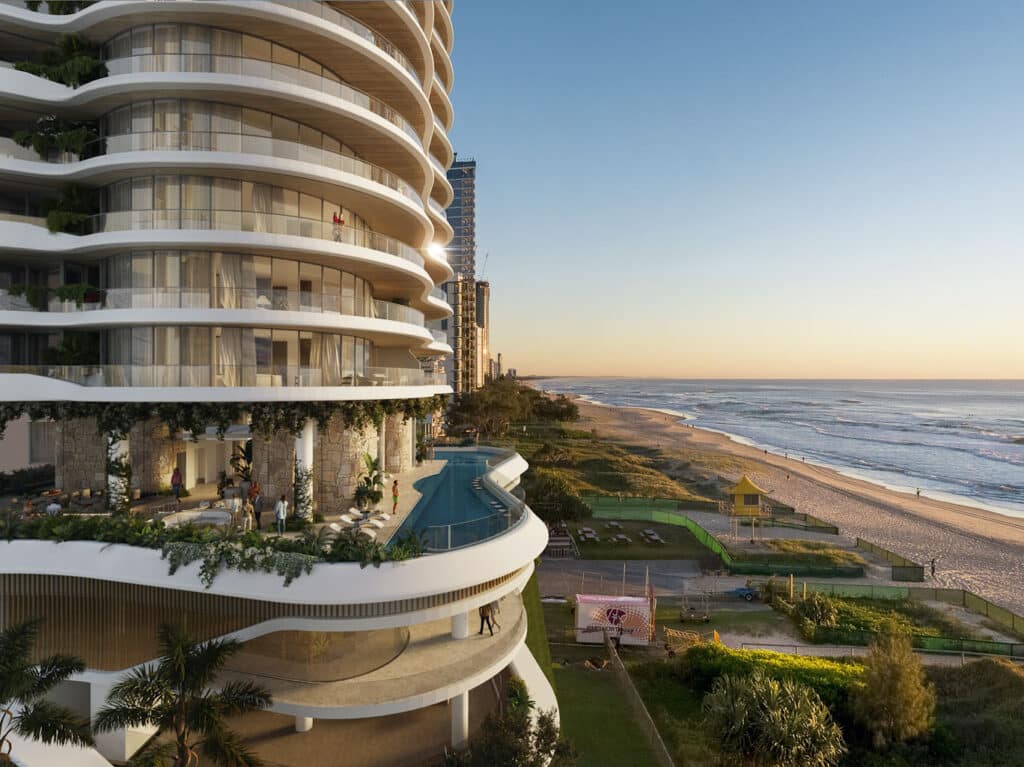 The 53 residences include 38 x 290sqm half-floor villas, 2 x 466sqm double-storey sky homes, 11 x 580sqm full-floor sub penthouses and an opulent 1,130 sqm penthouse set over two levels and featuring a private rooftop pool and amenities.
COAST's amenities include a 32m wet edge pool that wraps from the east to north, a yoga studio, massage rooms and sauna, function facilities, residential beach bar, breakout areas and a commercial-sized gym.

Residents at COAST will also be treated to their own concierge, with premium services to include home cleaning, restaurant bookings, airport transfers, dry cleaning, car washing, entertainment bookings and food / beverage delivery.
Multiplex has been responsible for the delivery of several of South-East Queensland's most high-profile developments, including Destination Gold Coast Tower 2 at Star Residences, Queens Wharf Brisbane, Jewel Gold Coast, and the W Hotel Brisbane.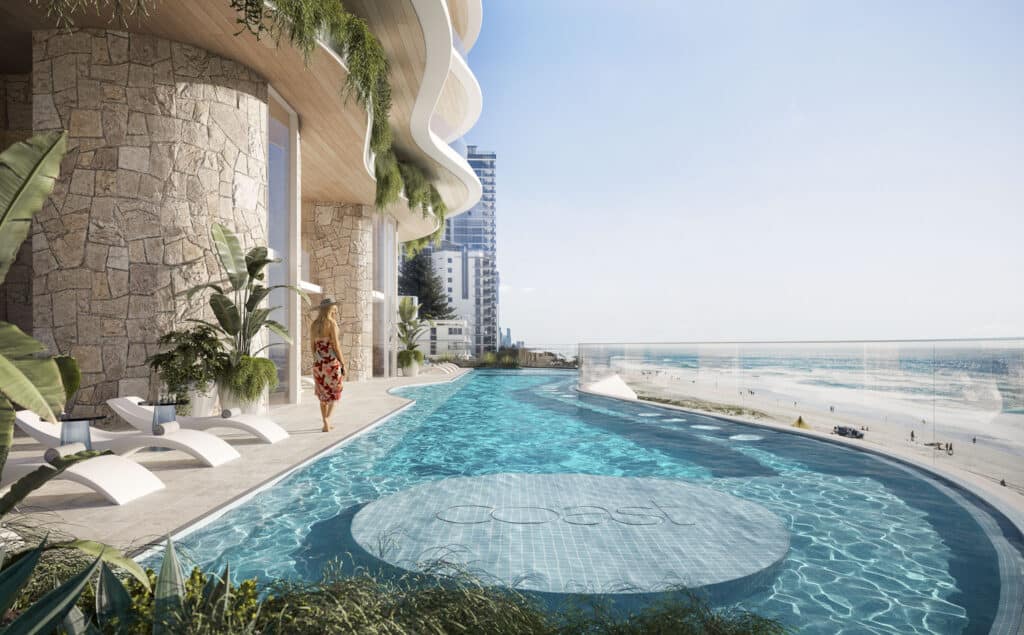 Multiplex Regional Director Glenn Robinson says his team is excited to partner with Sammut Group to deliver an iconic project for the Gold Coast.
"We are delighted to be working with such a well credentialled developer as Sammut Group on such an iconic development for the Gold Coast.
"This is a higher end product than anything else we've delivered on the Gold Coast with its beautiful architecture, joinery and stonework. It will really challenge anything else available on the coast in terms of quality," says Mr Robinson.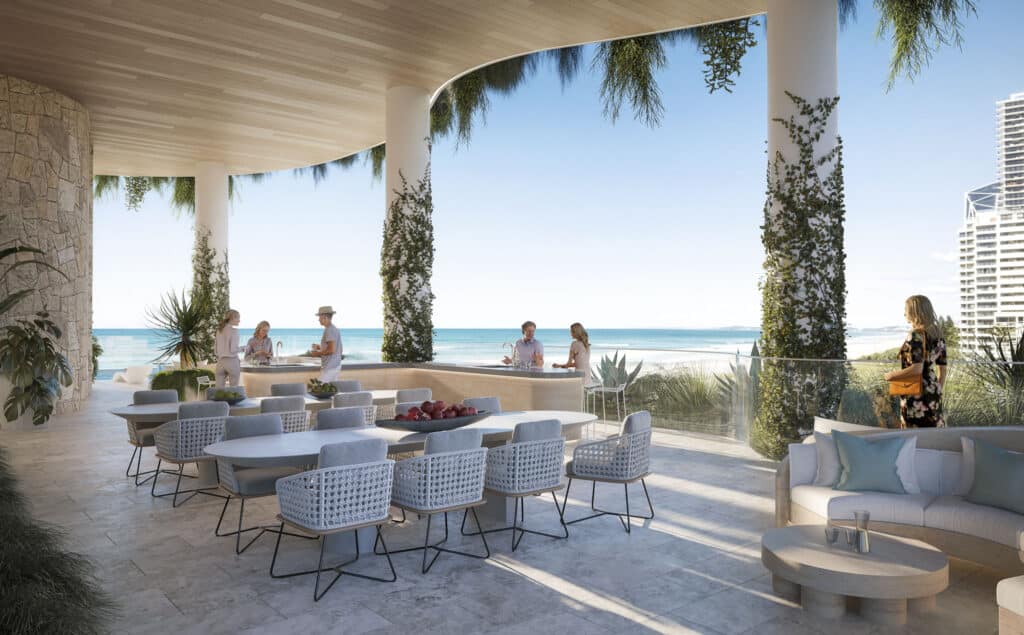 Highland Property Chief Executive Officer David Highland says COAST drew significant interest from launch, with buyers so keen to secure an apartment, they paid upfront holding deposits of $50,000, sight unseen.
"The strength of the Sammut Group brand, and the implicit quality that comes with that has been a major selling point, in addition to the extraordinary absolute beachfront location. At a time where many other projects are facing some major challenges, COAST is forging ahead because of Sammut Group's determination to deliver and the great partner they've found in Multiplex," he says.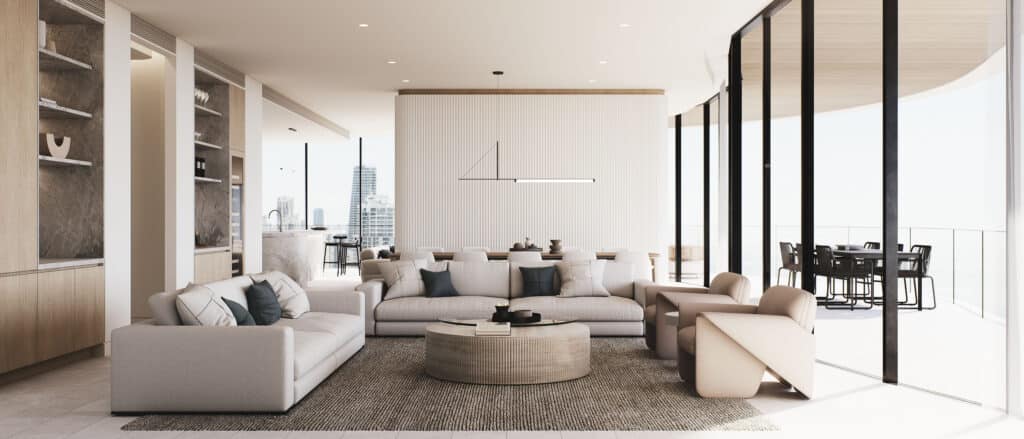 Sammut Group Chief Executive Officer Allen Sammut says he is pleased with the progress of Sammut Group's expansion into Queensland following an award-winning run of projects in Cronulla, Sydney, which started – ironically – with a project called 'Coast' and now include Drift, Nautilus, Breeze, Loft and Banc and the recently launched Vue.
"We have built up a very loyal fan base who love and trust the Sammut Group brand and what we stand for and their keen interest in our first Gold Coast development is evidence of that," says Allen.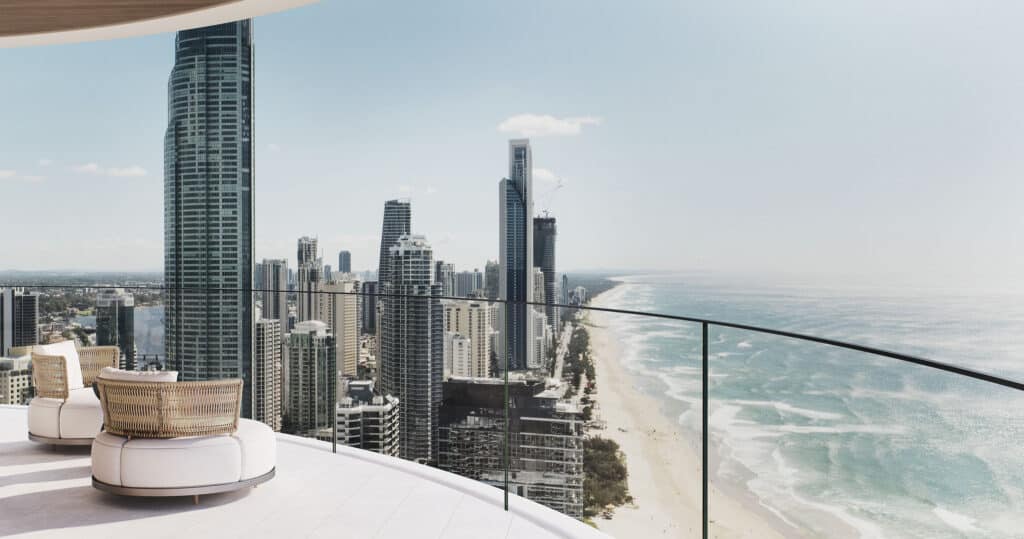 About Sammut Group 
An unwavering pursuit of excellence has been proudly passed down through the generations of the Sammut family. Over 40 years ago, Paul Sammut, a prolific builder who created more than 200 homes across NSW, was the founding pillar and the driving force behind the vision for the broader enterprise; creating properties, precincts and destinations which surpassed the norms and expectations of an emerging industry at the time. From generously oversized apartments with expansive balconies and luxurious landscaping that elevates neighbourhood standards, Sammut Group has always defied expectations, and continues to apply this approach to the luxury landscape of today. Building on their father's legacy, brothers Allen and John Sammut established Sammut Developments in 1993, creating a full-service property development business. In 2019, the third generation joined the business, with Julian Sammut taking on the role of Chief Operating Officer. Together the directors have evolved the company to become Sammut Group, diversifying their project portfolio and creating new standards of experiential luxury and legacy across major residential, commercial and hospitality-centred ventures. Sammut Group has a circa $1B pipeline of upcoming work across multiple projects including high-end residential, commercial, hospitality and retail developments in New South Wales and Queensland.