CONDEV commences LIFE CHANGING HOME for young women confined to DEMENTIA WARD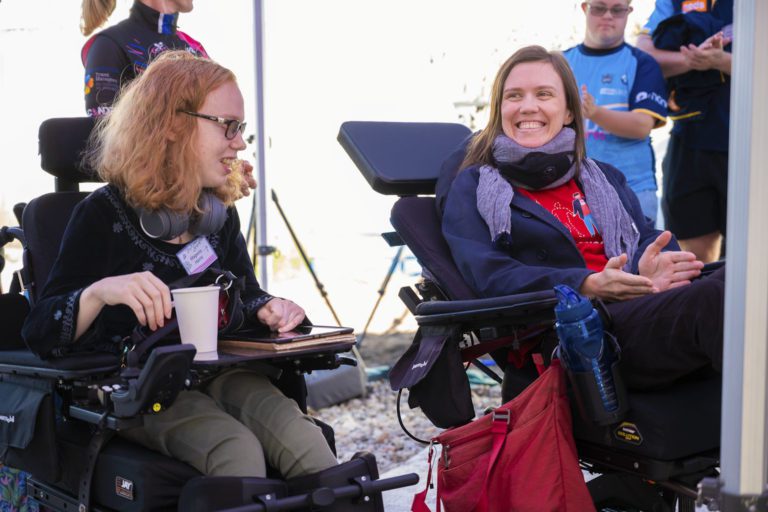 WORDS: Tabatha Willis PHOTOGRAPHY Supplied
Condev Constructions has commenced works on the construction of a $1.6 million purpose-built triplex that is to become the home of Ketra Wooding and Magenta Harris, two Gold Coast women who have been left without a permanent home as a result of insufficient specialist disability accommodation (SDA).
As a result of her rare illness – ME (myalgic encephalomyelitis – a form of chronic fatigue syndrome) – Ms Wooding's only current option for full time care is an aged care facility where she has resided for the past 8 years, despite being just 36 years old.
Condev has today hit ground on erecting the two-storey structure at Palm Beach on the Gold Coast with a sod turning ceremony lead by Tracy Marais – head of Condev's charitable arm, Condev Cares – who pioneered the transformative project after hearing about the housing crisis facing the two women.
"We have been absolutely blown away by the generosity and sheer willingness of the community to come forward and offer assistance, completely pro bono," said Condev Cares Chairman, Mark Burow.
"Through pro bono and in-kind commitments we have managed to raise $1.2 million in donated works from local trades, which is a phenomenal result for the project and a clear indication of just how many people have been moved by Ketra and Magenta's story."
The luxury structure will comprise three coastal designed two-bedroom accessible apartments and a supporting overnight assistance room, and sit just 400 metres from the beach with an accessible pathway and wheelchair access to the foreshore and throughout the neighbouring reserves.
Exceptional attention to detail has been imbued throughout the design, encompassing state of the art amenities and inbuilt features to manage Ms Wooding's unique sensitivities to scents and sound.
"Ketra's room will be double glazed and built like a room within a room to provide an exceptional sound studio-level acoustic environment," said Mr Burow.
"We've also utilised tiling and inert materials throughout in response to Ketra's sensitivity to chemical smells."
The triplex is to be known as 'Jindi' – a name devised by Ms Wooding derived from the indigenous word for 'home', as a tribute to the community the structure will provide for women like Ketra and Magenta who have been left to fall through the cracks of the NDIS.
"There is such a gaping void in the housing system for SDA, leaving young women like Ketra and Magenta forced into less-than-ideal living situations as a result," said Mr Burow.
"We hope that Jindi can set a precedent for more developments of it's kind across the coast, while changing the lives of two incredible women who deserve the freedom to have their own place to call home."
Condev's annual charity bike ride, Condev Cares Life Cycle this year covered 1200 kms across six days to raise $150,000 in funds for the Jindi project. A reunion ride will take place on the day of the sod turn event, concluding at Palm Beach site as a commemoration of those who participated in making the project a reality.
Throughout the project Condev Cares has worked closely with Young Care, a not-for-profit organisation dedicated to providing young people with high care needs with the freedom and access to choose where they live.

"Young Care has advised us through the entire process to ensure that Jindi contains all the required amenities in accordance with the latest SDA guidelines providing NDIS High Physical Support – which is a far more complex process than most realise," said Mr Burow.
For Magenta Harris, this will be the first place she has to call her own, after spending 18 years in the foster care system.
"It's extremely exciting to watch this project spring to life on sight, as we inch closer to transitioning Magenta out of the foster system, and welcoming her and Ketra into their own custom built home in the heart of Palm Beach," said Mr Burow.
"It's the amalgamation of months of work, and extreme generosity from trades, contractors and businesses to bring this vision to life."
Construction of Jindi is scheduled for completion at the end of March 2022.
Condev Cares continues to work in partnership with Young Care to find a third resident for Jindi's final apartment.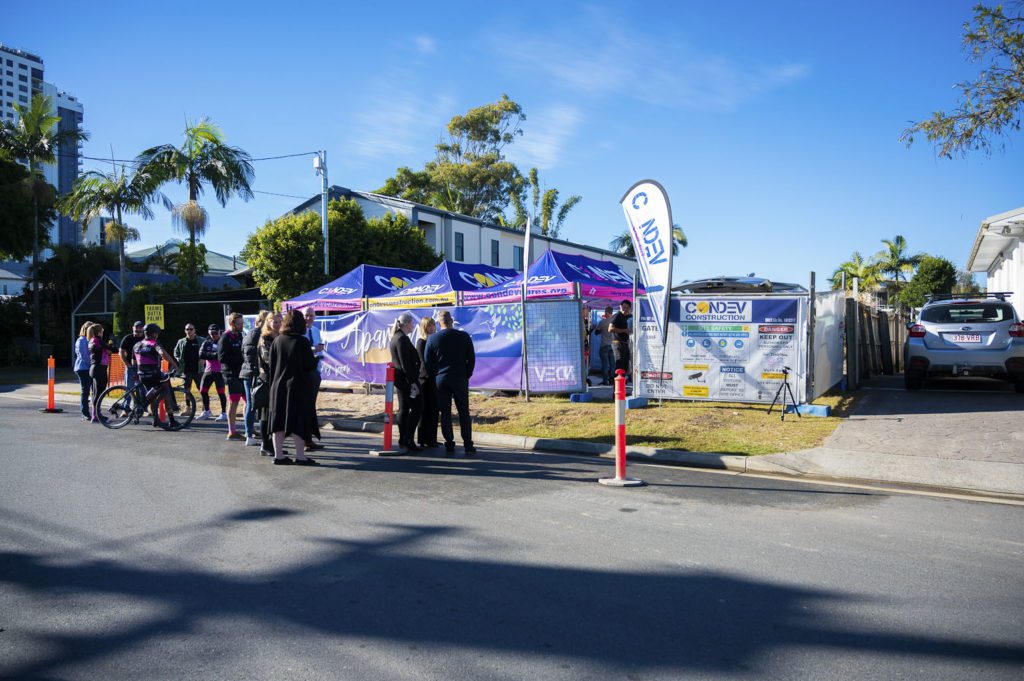 Condev would like to thank the following consultants who have pitched in to bring Jindi to life, pro bono: BDA, Urbis, McKenzie Group, Group 6, Richard Flanagan, Hinterland Air,
Auscoast Fire, EMF Section J, ADG (Hydraulics) and TTM Traffic Engineering.
Jindi comes as yet another evolution in Condev's increasingly diverse portfolio of projects across South East Queensland, having worked on projects in the education, medical, residential and corporate sphere in addition to the construction of Dreamworld's latest rollercoaster.
Condev Cares was established by Tracy Marais in 2017 as the charitable arm to its parent company, Condev Construction, dedicated to enhancing the lives of the disadvantaged. Since then Condev Cares has assisted charities such as 4ASD Kids, Kokoda Youth Foundation and Ohana for Youth.