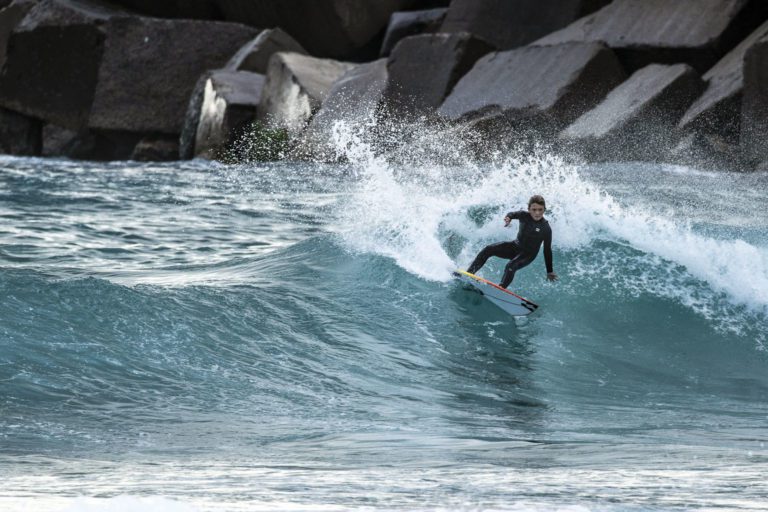 WORDS: John McJannett PHOTOGRAPHY John McJannett
Gold Coast grommet Rico Haybittle is looking forward to his next big break after claiming the Queensland Under 16 State Title for Junior Men.
LIKE many Generation Z children, Rico Haybittle was born into a strong family tradition of surfing and affinity with the ocean.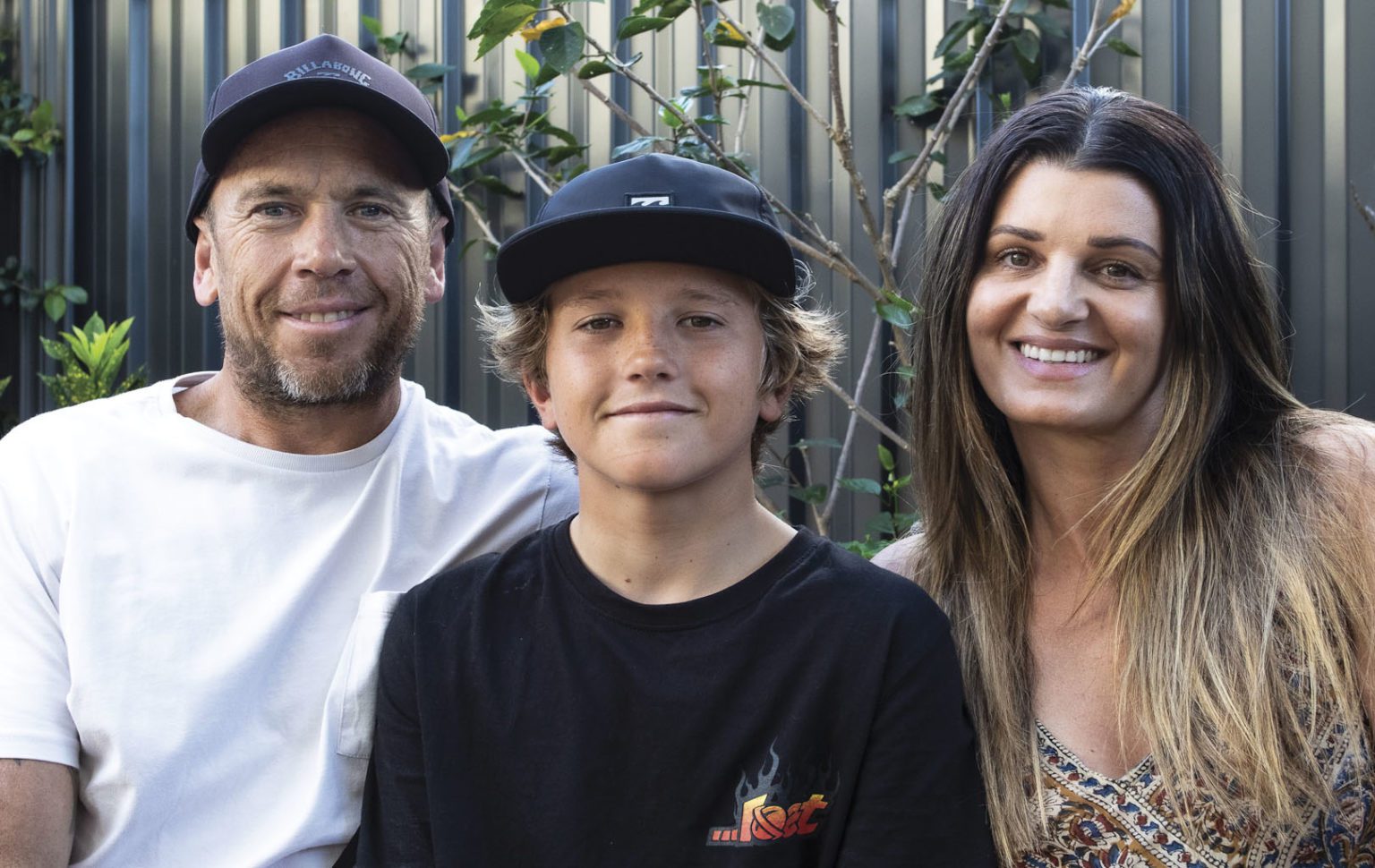 His paternal grandfather was one of the pioneer surfing generation on the North Island of New Zealand in the 1960s and '70s and his father, Shane, has surfed extensively in New Zealand and Australia since he and his wife, Talia, and their two daughters moved here in 2004.
Rico was born on Gold Coast soil in Southport Hospital in 2007. It was no surprise to anyone in the family when Rico, gifted his first board at just six years of age, instantly revelled in the challenges and joys of surfing. He became the third generation in his family to become addicted to the challenges of taming waves on a board.
Fast forward 14 years and Rico has just out surfed his rivals to be named this year's winner of the Queensland Under 16 State Titles for Junior Men.
The event was held over two rounds, the first on the Sunshine Coast in June, where Rico finished runner-up. The second round was held on the Gold Coast in late August and Rico excelled at his hometown break to finish first and take out the coveted title of best in the State in an extremely competitive and cutthroat field of grommets.
At just 14, Rico surfs like a seasoned professional. He has an uncanny ability to pick the best waves in a set and milk the power of the ocean with speed and well-timed turns and positions on a wave.  Throw in the occasional spectacular aerial and many a barrel and this is one young Gold Coast guy who has the potential to clean up in the world of competitive surfing in the future.
Rico chats to ORM about how far he has come since his first stint in the waves at Miami with his BumbleBee board.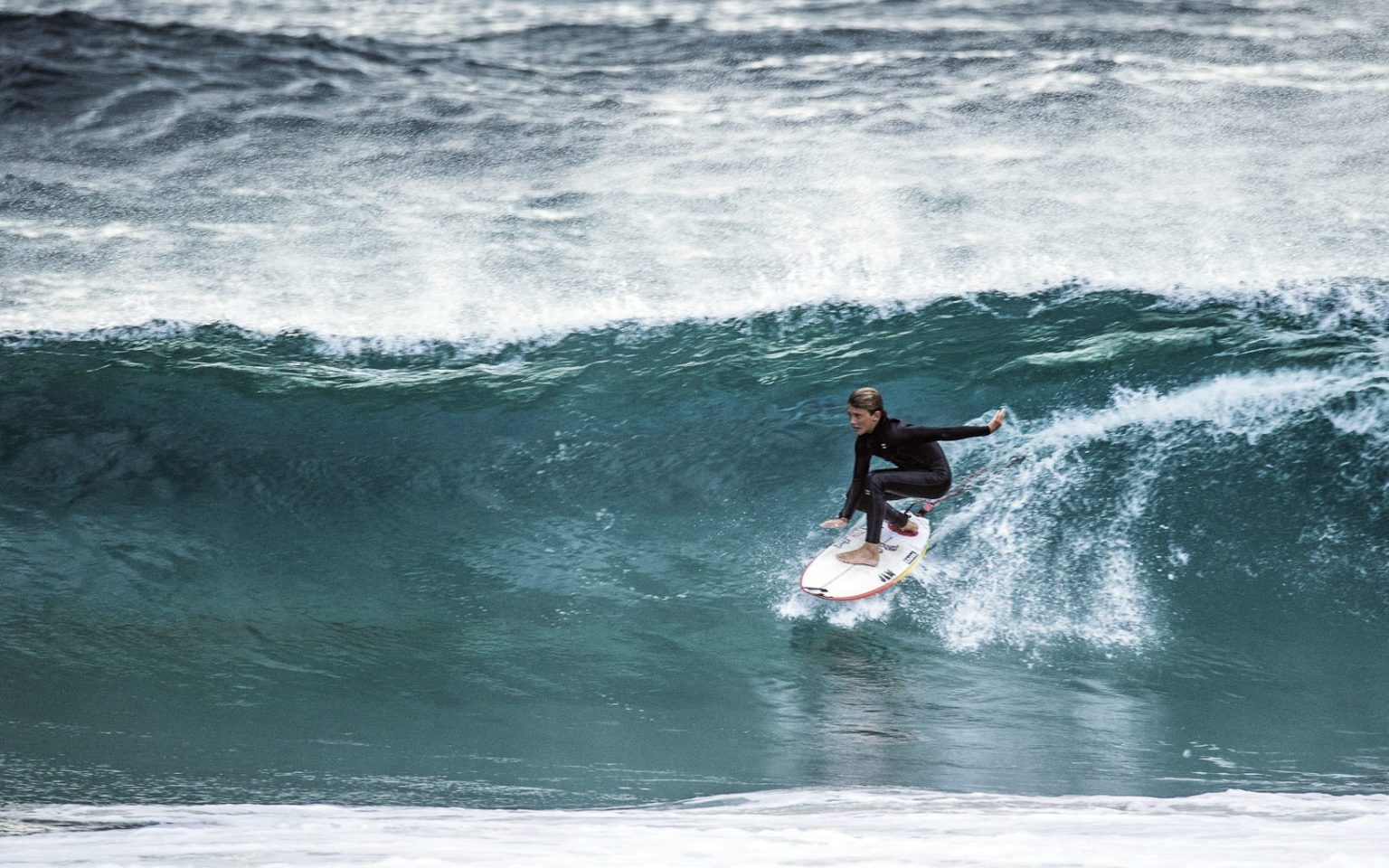 How does it feel to be State Champion?
I am really stoked as it was a super tough competition all through the heats and semis in both rounds. It was great that the second round was more or less held at one of my local breaks at Tallebudgera and I surfed well that whole weekend to get the win. It was awesome to win in front of my family and good friends.
When did you start competition surfing?
I joined Burleigh Boardriders when I was eight and pretty much started in club competitions straight away. There weren't many grommets in the club back then so I had to compete in Under 16s straight away and I surfed against kids who were 14 and 15. I think I got really lucky as I won my first trophy that year.
After that, heaps of young kids joined the club so then we had more junior divisions and I won Under 9s and Under 12s.  At the moment I am also competing in the Under 18s even though I just turned 14 in September.
What about competitions outside the club ones?
I won my first State Title in the Under 12s and that gave me so much more confidence.  I got beaten in my first year at Under 14s but I won in my second year. This year's win in the Under 16s has also made me feel much more comfortable with how I can surf in competition.
Every heat in every competition is different. I have to change my approach a bit almost every time because of different conditions and waves and every time I win it makes me feel a bit more confident.
Do you currently have sponsorship?
I have a few sponsors at the moment – Billabong, Nixon, Futures, Lost Surfboards Australia, Jam Traction and Sae Group.
What are your long-term ambitions in surfing?
I would like to make the World Tour one day.  First I would have to go through the Pro-Juniors and then the Tour Qualifiers before I could get on the world circuit and that will be pretty tough and I would have to train hard and improve a whole lot more first.
Even if I don't make the World Tour, I just want to keep on enjoying surfing with my mates and having fun. I love being in the ocean and as long as we look after it I want to be able to enjoy the lifestyle that goes with it.
I have had the chance to surf in different places in Queensland, NSW, West Australia, Bali and Fiji and I want to be able to travel and surf in lots of other places in the world. I am taking part in the SurfAid program in September when we surf to raise money for poorer countries so they can have fresh water and better food.
Do you have a coach?
I go to Palm Beach High School at the moment and we have a good surfing program through the school. I have two coaches at school – Blair Semple and Phil McNamara. Phil used to be Mick Fanning's long-term coach and he is really good. We also have really good club coaches in Kyle Dvex Robinson and Jay Bottle Thompson, so I am getting really good support from a number of different people.
How important is your family?
Well, Dad threw me in the water with a board when I was six and he has always been there to help me out too. We used to be competitive because I just always wanted to be better than him. Dad would always talk to me about how to improve my surfing and he still videos me in the water and we talk through how I could do different moves at different times on the waves. We don't have a competition between us anymore as Dad has called it quits.
Mum tried surfing and my two sisters get in the water sometimes but Dad and I can get pretty serious about it as we are both pretty passionate about it. All my family are stoked that I am doing well in competitive surfing but Mum and Dad never have pushed me into it. They just go along with what I want to do and as long as I am happy, they are too.