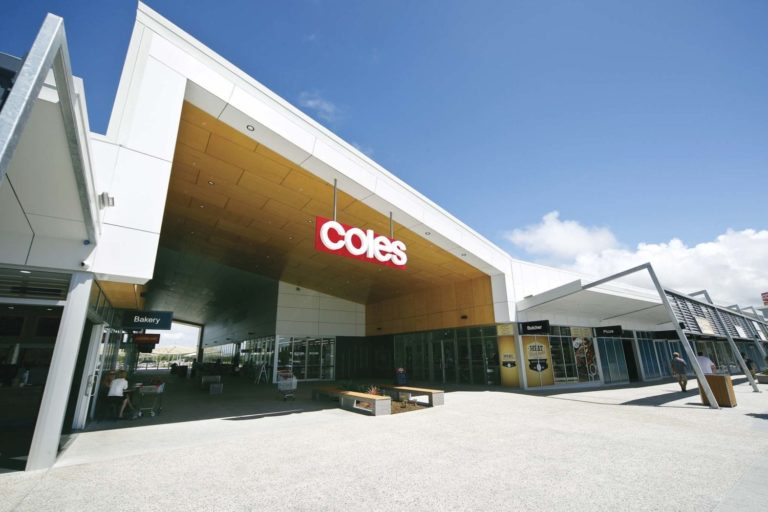 WORDS: PHOTOGRAPHY
An artisan butcher, a bakery cafe, an old school barbers, a stylish salon and a beauty bar – hundreds of people are flocking to check out the new kids on the block at Casuarina Village Shopping Centre…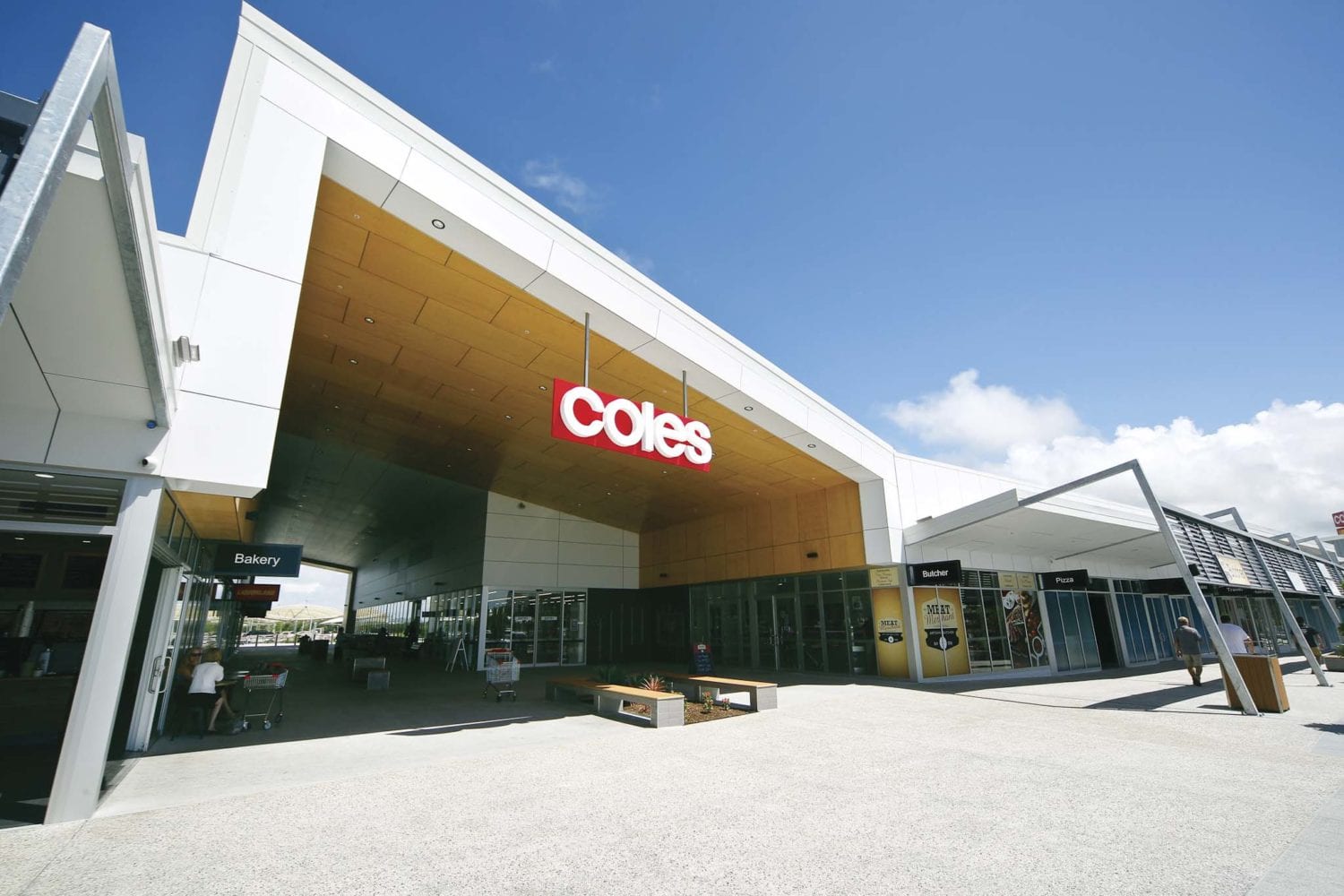 The long-awaited $25 million Casuarina Village Shopping Centre recently opened its doors ahead of schedule, to the delight of local residents and visitors. Its opening fulfilled a long-held goal for Casuarina developer Don O'Rorke of Consolidated Properties, which had earmarked a shopping centre for the prime site, on the corner of Grand Pde and Casuarina Way, for more than a decade.
In the first weeks of trade, hundreds of people have flocked to the stylish centre which boasts the latest design Coles Supermarket – featuring a market-style fresh produce section, continental deli and in-store bakery – as well as 12 specialty retailers.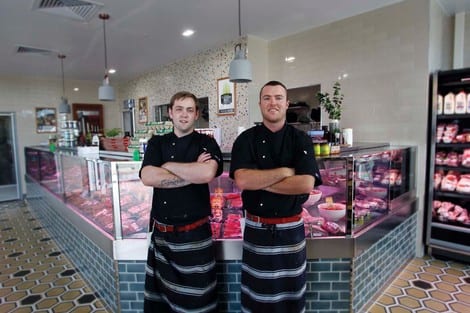 The retailers include 'artisan butcher', Meat Merchant Casuarina, whose owner Craig Dudgeon revealed he had reserved the shop 14 years ago. "I always knew there was going to be a shopping centre on the site and I wanted to have a presence there because it's such a great location from which to service the local community," he said.
A northern NSW local, Craig has been in the meat business for 20 years, having completed his butchery apprenticeship at Murwillumbah. He worked for Meat and Livestock Australia before going on to open his own butcheries. Meat Merchant Casuarina is his third store, with other butcheries located at Cabarita and Coolangatta.
He also owns Byron Bay Free Range Beef, which sources all of its pasture-fed, hormone-free meat from within a 100km radius of Byron, and is a leading supplier to his butcheries. "Our core values are 'ethical, sustainable, celebrate' and we're obsessive about true regional-based produce," he says.
The butchery also boasts a range of game meats including spatchcock, quail, crocodile and venison, as well as a range of complementary products such as sauces, chutneys and fresh pasta.
Craig is passionate about Casuarina, having owned three houses in the estate, and hopes to attract new local customers along with his existing loyal clientele who travel from as far as Brisbane to buy his top-quality, gourmet-standard free range meat. Brisbanites are also known to travel down the M1 to stock up on pies and other goodies baked with love by Simon Harrop and his team.
The Baker's Café at Casuarina Village Shopping Centre is Simon's second bakery, marking an expansion from his existing outlet at Pottsville. The British-born pastry chef had bakeries in Sydney for 12 years before heading north to the Tweed Coast for a more laid-back lifestyle.
"I saw the developer's sign (on the Casuarina site) and thought it would be a great location for a bakery/cafe," he says.
The inviting cafe features what Simon describes as a 'rustic contemporary' décor, with timber and exposed brick touches providing an on-trend ambience. An alfresco dining area allows patrons to soak up the sun and sea air beneath protective umbrellas, or chose to dine indoors in climate-controlled comfort.
Open daily from 6am, the bakery stocks a mouth-watering range of pies, sausage rolls and sweet delicacies all baked in-house fresh daily at Simon's Pottsville bakehouse. There is also a sumptuous breakfast menu and a lunch menu including gourmet burgers, pastas and specialty dishes such as Kale and Haloumi Stack, Moroccan Chicken, Seafood Chowder and Roast Beetroot and Candied Walnut Salad.
Simon is also applying for a liquor licence and plans to open evenings during the busier months.
Another ex-Pom who has set up shop in Casuarina Village Shopping Centre is John Habraska. John, who trained as a barber in his native Brighton, only metres from the famous Brighton Pier, has opened an old-school barber shop called Brasco's Barber Shop in the centre.
The shop is a nod to the gentleman's barber shops of yesteryear, with retro leather barber's chairs and sawn-off billiard tables recycled as unique shelves.
"It's a bit old-school with a modern twist," he says, in between haircuts. The shop has only been open a few weeks but customers are already beating a path to his door.
John has been in the hair game for 18 years but the Casuarina shop is his first. "It's a growing and vibrant area and over the next few years, it's only going to grow and grow," he said. "There are a lot of local residents but it's also very popular with tourists so it's a great location."
John offers a full range of haircuts including fades as well as metro styles for younger clients. Other services include hot towels, shaves and beard trims.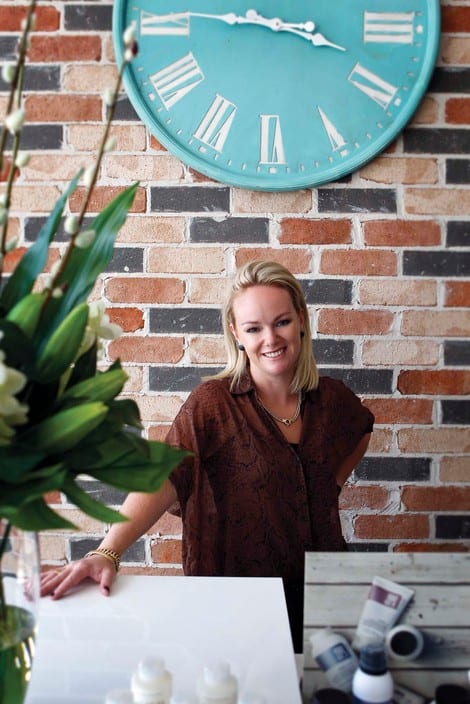 The ladies are also well-catered for at Casuarina Village Shopping Centre when it comes to hair and beauty services.
Hair salon Maurice & Ground is one of the most stylish to open in the Tweed-Gold Coast area in recent years, but with a welcoming feel. "I wanted to open a salon away from the hustle and bustle of the Gold Coast," says owner Naomie Diamond, who has more than two decades' experience in the hairdressing industry. "I wanted clients to come here and feel welcome and accepted, without that feeling of being judged that you get in some salons. It's a salon with a bit of sophistication and elegance, but at the same time it offers affordable luxury."
Naomie identified a gap in the local market for an upscale salon and saw Casuarina as the perfect location.
"There are a lot of young families and business people who have been drawn to the area's coastal cruisiness and it was ideal for the style of salon I wanted to establish," she says.
The sleek designer fit-out, which Naomie describes as 'sophisticated industrial', was the handiwork of her builder husband Paul, of CBD Constructions. The salon's name was inspired by her father (who's second name is Maurice) and Ground 'because I like to think I'm grounded', Naomie says. Maurice & Ground's service includes style cuts for both ladies and men, creative colouring, styling, treatments and hair extensions.
The salon exclusively uses Urban Tribe eco-products, containing certified organic elements and natural botanical extracts. The products – including sulphate, salt and paraben-free shampoos – are not tested on animals, 90 per cent biodegradable and come in 100 per cent recycled packaging.
Maurice & Ground also offers the revolutionary Olaplex treatment, acclaimed by hair colourists worldwide for its strengthening properties.
"I want my clients to walk out of here looking and feeling amazing," Naomie says.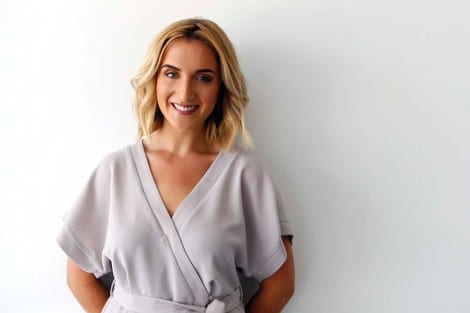 Another Casuarina Village Shopping Centre retailer whose aim is to have the ladies looking amazing is The Luxe Beauty Co. The venture has been launched by young local businesswoman Sarah Barr, who, like Naomie, saw a gap in the market for a beauty bar.
"I've been in the industry for eight years, both as a beautician and TAFE teacher," Sarah says. "I moved into the northern NSW area and noticed that while there were quite a few day spas and so forth, there wasn't a lot when it came to beauty services for the busy woman. There's a strong demographic of local women who want to look after themselves – young mums and businesswomen etcetera – but who suffer from being time-poor. The Luxe Beauty Co. Aims to offer express beauty services, but of a high calibre."
The salon specialises in brows, make-up, lashes and tanning and caters for all occasions, including weddings. Sarah says the opening of Casuarina Village Shopping Centre was long overdue. "People are excited to have another place to shop, especially at such a high-end centre," she says. "Many locals previously had to go to Tweed or the Gold Coast to get the sort of services that are now on offer here."