WORDS: PHOTOGRAPHY
It's time for another adventure for the Ocean Road travel team. And there is possibly no better escape than a short three-hour trip to the stunning Island of Fiji.
Just a short flight out of Brisbane into Nandi, followed by a 20 minute taxi ride and we were sipping cocktails on Denarau Island with our feet in the pool.
The weather was amazing so we set off to reception to wait for the Bula Bus. For $8 Fijian this took us down to the port to organise our private charter boat to do some snorkelling for the day.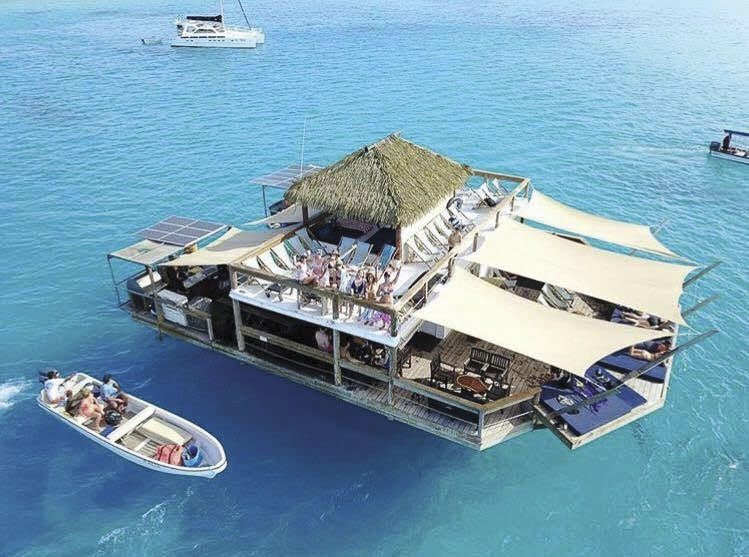 Fijians are the nicest natured people you will ever meet. They seem have all the time in the world to help you with their famous smile and flower behind the ear.
Now, it was time to set our watches to Fiji time as we headed for the famous Cloud 9 break. Wind was 3knots and the water was clear, so the next five hours were set to be nothing short of paradise for our day out together.
Visibility was around 30 meters so we snorkelled the shelf around cloud 9 and surrounding islands.
This is breathtaking scenery and some turtles down below made it all worthwhile.
Cloud 9 bar was also amazing out in the middle of the ocean.
We thought it would be rude not to stop in and have a drink with the locals and experience this (bucket list) bar in the middle of nowhere.
Can confirm that, yes, this is definitely our style of bar! We and could have easily settled in for hours.
When our boat charter was complete, we headed back for the hard decision on where to dine that evening.
Denarau Island is made up of several of the top branded hotels all side by side including Sofitel, Sheraton, Westin, Raddison and of course the Wyndham Hotel.
Each resort faces the waters edge with connecting restaurants and bars making the options for dinner endless.
Fresh fish, and plenty of seafood, was the choice for the night as we indulged in the Fijian flavours over looking the ocean with cocktails flowing. Creating memories is what it's all about – and today we sure achieved this.
Lazing by the pool enjoying some downtime was the key to this little getaway. Although Amber was relaxed and rather sunburnt from our snorkelling adventure the day prior, she thought it necessary to keep up the fluids by consuming several cocktails around the bar at a bargain price of F$27 each.
Stunning food along with the culture of the Fijian people makes you fall in love and continue to return to this beautiful Island.
Such an amazing place to turn off and unwind whilst you set the body clock to Fiji time.
We all know that Neeraj Chadha is now taking up the role of Multi Property Vice President for Fiji and Somoa with Marriott International so I'm sure there will be plenty of Gold Coasters visiting Denarau Island quite frequently to have a beer with Neeraj!
Until next visit Fiji – Vinaka!