WORDS: PHOTOGRAPHY
Burleigh Brewing began in 2006 when Peta and Brennan Fielding moved from Hawaii (Brennan's home) to Burleigh Heads (Peta's home) to pioneer the craft beer movement on the Gold Coast. Year on year the pair exceeded expectations and grew a loved local business – what began as an ambitious vision and a detailed plan in a 600 square metre site in Burleigh Heads, expanded steadily over a 10 year period. Now Burleigh Brewing is set to open the doors on its latest expansion project – a new brewing and packaging facility just down the road with the original site now housing the business' warehousing needs.
"We initially built Burleigh Brewing with plans to build a great local business and a vision to become a valued contributor to our community. We are overjoyed with how Burleigh Brewing has been embraced and by starting afresh down the road, we really wanted to create a long-term home that would do both us – and the Gold Coast community – proud," says Peta Fielding.
After a year of hammering, digging, concreting, installing, painting, designing and brewing, the new Burleigh Brewing opened its doors to the public.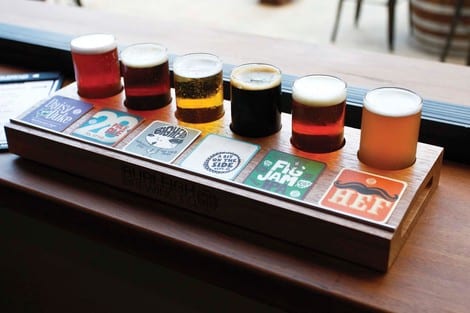 What does the new Burleigh Brewing mean for the Gold Coast?
Well for starters, more beer. With an impressive new facility, production is set to increase – in both overall volume and breadth of offerings. A pilot plant has also been added, where master brewer, Brennan, and his team can let their creative juices flow to regularly release limited edition beers available only at the Burleigh Brewing tap house. This exciting addition will allow people to further experience craft beer flavours – all delivered with Burleigh Brewing's signature blend of balance, character and soul.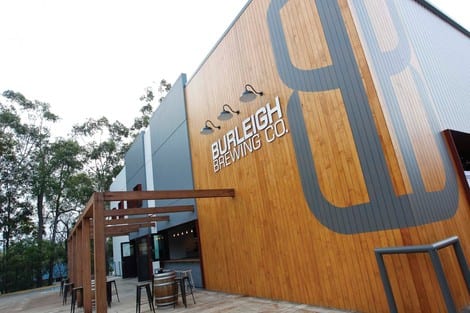 But equally important to Peta and Brennan was the opportunity to create a brewery experience like no other for everyone on the Coast. The brewery will be open on Wednesday and Thursday 3pm-6pm, Friday 3pm-8.30pm and Sundays 2pm-6pm with opportunities for tastings and takeaways, tours through the brewing and packaging facility, live music, food trucks and a continuation of Burleigh Brewing's community fundraiser events. An exciting addition will be Sunday Crafternoons – afternoons dedicated to celebrating all kinds of craft and craftsmanship, over a freshly brewed beer, of course.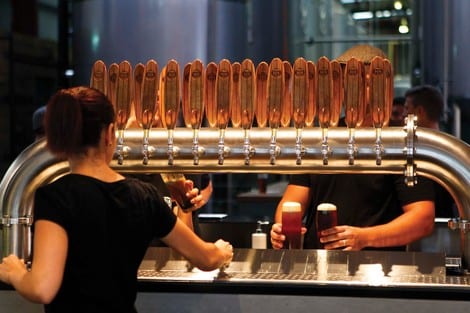 There will also be the opportunity to delve deeper into Burleigh Brewing's world by participating in Backstage with the Brewmaster events, where small groups will have the opportunity to see behind the curtains and spend an hour exploring the brewery and tasting the beers with Brewmaster Brennan.
n 2 Ern Harley Drive, Burleigh Heads.
www.burleighbrewing.com.au