Bentley's extraordinary future 
on the Gold Coast
WORDS: PHOTOGRAPHY
Bentley Gold Coast, part of Autosports Group, has launched its extraordinary new future on the Gold Coast with the all-new sales, service and parts centre located on Ferry Road, Southport.
Bentley created a company with a simple objective: to build "a fast car, a good car, the best in its class".
This guiding principle has driven Bentley ever since, pushing the brand forward and making it the leader in automotive luxury around the world. Bentley have always had a vision for the future. Its future is about creating the kind of excellence that results from the unique tension between uncompromising luxury and outstanding performance. Strive to achieve these extremes and the unexpected happens: limits are pushed; expectations are exceeded; myths are shattered and new legends are born. With each new model, Bentley continues to stretch the boundaries of possibility.
The new showroom reflects Bentley's global corporate identity, taking inspiration from the company's rich history and combining it with modern-day luxury retailing. It also features the full Bentley range, an impressive 10 vehicle showroom, an intimate personalisation area where customers can choose from the brand's broad palette of exterior paints and leather options, state-of-the-art aftersales services, and a customer lounge featuring the luxurious Bentley Collection handcrafted accessories.

The extraordinary opening also marked the Queensland launch of the all-new Continental GT Convertible, the incredible new Bentley that elevates the concept of the open air Grand Tourer to new heights.
It also marks an incredible milestone for Bentley Motors, reached by only a special few companies. Bentley Motors, founded 10th July 1919, is entering its 100th year of creating the world's most iconic Grand Tourers, and the British luxury brand is honouring decades of innovation, achievement and craftsmanship. Through decades of expertise and innovation, Bentley has continued to design, engineer and build the world's most desirable Grand Tourers with a unique combination of luxury and performance.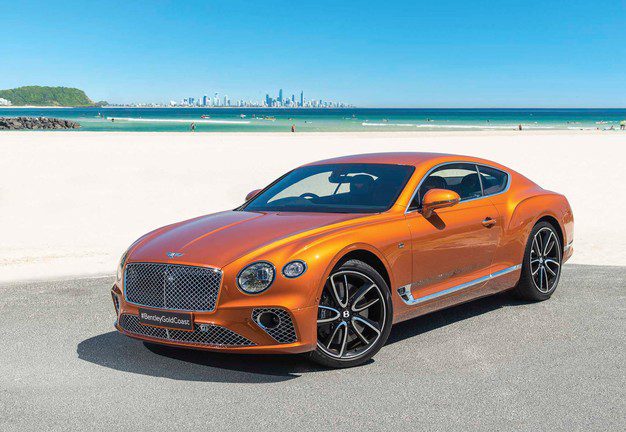 We invite you to celebrate the extraordinary history of Bentley here on the Gold Coast and experience the new showroom with Scott Newland General Sales Manager, James Staniforth Sales Manager and the Bentley Gold Coast team today.
Bentley Gold Coast 07 5591 9300
BentleyGoldCoast.com.au