WORDS: Annette Densham PHOTOGRAPHY Supplied
There are not many words more divisive than the business moniker 'mumpreneur'.
During the past decade, debate has waged over whether this word is empowering or patronising to women in business. The women who embrace this word find it empowering – a badge of honour that recognises they can accomplish great things as both a mum and an entrepreneur.
Australia is experiencing an entrepreneurial flurry with the number of women going into business for themselves growing every year. The latest ABS data shows 34.8 percent of business owner-managers are women. While this is only one-third of all businesses in Australia, you only need to venture into Facebook business groups to see the gusto with which women embrace entrepreneurship.
One, in particular, has been promoting the message that women can run highly successful businesses and raise a family as well. The Women's Business Collective, founded by Peace Mitchell and Katy Garner, has been shining a light on the accomplishments of Australian mums in business through its AusMumpreneur Awards program for more than 12 years.
Seven Gold Coast women made the finals of the AusMumpreneur Awards 2021 – the award's biggest year with more than 2200 nominations, 550 finalists and almost 200 judges. From software creators to social media marketing agency consultants, these six women have juggled growing a business with raising kids amid lockdowns and the daily challenges life throws at them. Each has faced numerous challenges in the past 12 months which have seen them adapt and change how they do business but one thing remains constant – a deep-seated gratitude for the freedom to combine being a mum and an entrepreneur.
Mother-of-two Jess Ngaheu discovered after a shocking childbirth in 2019 that there was a lack of services dedicated to helping women prepare for and heal after becoming a mum. Her business, Maternal Grounding, was born through this experience and is a finalist in the Fitness & Wellbeing category. Through Maternal Grounding, Jess supports, empowers and nurtures pregnant women, new mums and their babies with massage, holistic therapies and wellness to assist with deep healing and grounding.
She loves being able to help other mums and being a mumpreneur is something she's proud of. "Running a business I own and operate gives me freedom and flexibility to be present for the needs of my young family," she says. "My son has special needs, so his care must be my first priority. Being a mumpreneur allows me to do this while also providing support for new mamas."
Jess admits she finds the balance between mum life and business life most challenging.
"It's not as easy as I'd like it to be because I have a desire to be a support for everyone," she says. "I have set up systems and support for myself so I can manage a business alongside being a mother. I have virtual assistants and collaborations with other businesses that help with Maternal Grounding. At home, I have my husband, friends, family and support workers helping me with being a mum."
Salty Seadog founder Amanda Rogan, a finalist in the Digital Services category, loves the freedom and flexibility of being a mumpreneur and her own boss. She believes that with great power comes great responsibility. "As a mum and entrepreneur raising two girls, I hold myself accountable for the example I set for my daughters. I have the opportunity to inspire my daughters to go after all their goals, personal and professional. I get to teach them to follow their passion and that with hard work, patience and determination, anything is possible," she says.
"As a modern social media manager, I'm required to be a deep generalist, with charisma and negotiating capabilities, fantastic copywriting and community building skills and the availability and drive to be nearly always on. My greatest challenge is knowing how and when to turn off. This meant setting boundaries with my clients and myself. I've had to advise clients that I don't work weekends unless it's an absolute emergency. But I will admit, I am still struggling with this."
Burleigh-based copywriter and online marketing strategist Sophia Arthur-Pallas is a finalist for the AusMumpreneur 2021 Digital Services Award.  She started her business when her second child was six months.
"I always thought working for myself was kind of a happy accident, but now I realise I created this business because I wanted to build my career outside of the rules for working mums," she says.  "When I had my first child, I faced the confronting situation of having to leave a corporate role I enjoyed because it 'wasn't a place for part-timers' – according to my male boss. I felt like my career was over, but not long afterwards, I realised I could make my own rules and work for myself."
The past 12 months in business have been particularly challenging for many small businesses, but Sophia is still grateful to be an entrepreneur. "Like many, I had to make some big changes in 2020. It was incredibly challenging but it allowed me to be more creative with my business. I started to teach people how to do their own sales copywriting and I leaned into using exploratory messaging techniques like astrology – which has completely transformed my approach," she says.
Miriam van Heusden is the founder and CEO of Maralytics, a software program that tracks and reports any type of marketing activity. She is a finalist in three categories in the AusMumpreneur Awards – Digital Innovation, Digital Services and One to Watch.
Miriam loves the freedom and flexibility of being a mumpreneur. "I have the freedom to choose how I spend my time and what I do with it. I am committed to my business succeeding and whatever it needs for it to keep on this pathway. I love to do lots of learning and attending webinars and live events have been a great opportunity to increase my skills and knowledge in the areas that are lacking or need more attention," she says.
However, there have been challenges. For Miriam, it has been loneliness and connection.  "Working from home, I miss having conversations and being around people, as I am quite a social person," she says. "I also miss travelling. I normally go to Vietnam every year to visit my developers, so we can discuss our plans for the future, problems that have occurred and continue to keep our connection strong. I have plans to exhibit at expos and trade shows in London and the US and all these arrangements are on hold because of Covid-19, so am unable to grow my business and expand into global networks, so this has been a big block for the growth of the business and not being able to physically connect with potential partners and key clientele."
Natalie Alaimo is a Facebook Ads manager and funnel strategist for course creators and a finalist in two categories – B2B Service Business and Digital Service Business.
With 12 years of business under her belt, Natalie also loves the freedom and flexibility of being a mumpreneur. After a brief foray back into the corporate world in 2016, the endless useless meetings, the 'busy work' to fill the '9 to 5' and that patriarchal decision-making process was enough for her to get out as quickly as she could. "I was back in time for my son to start school and for me to be there for drop-offs and pickups," she says.
Then lockdowns hit. Overnight, half her clients' businesses were closed, with no end date in sight and a general feeling of uncertainty.  "Balancing online school, mental health and running a business wasn't easy. I was highly anxious and was never sure if I'd made the right decision to go out on my own again," she says. "I continue to invest in myself in the form of a coach and I slowly regrouped and started to niche into online course creators who were seeing a boost in online sales. I was still able to attend the limited school events during 2020 and be there when my son needed me."
Annette Densham is a mother of two who has been working from home for more than 10 years, seeing her two boys through primary and high school. She's a finalist in two categories – Author of the Year and Overcoming the Odds.
For Annette, being a mumpreneur has been about running her own race. "In my lifetime, I have seen women continue to fight for equality through the '80s and '90s. I watched my mother slog her guts out to make someone else wealthy. She had no idea she could have used her skills and talents to run her own race, like I have the opportunity to do now," she says.
"My kids are 20 and 17, and for most of their lives, I've been role modelling that life is about choices. Despite what happens to you in life, you get to choose how you show up. My kids have seen me face some heavy things in their lifetime, particularly my health. Yet, no matter how unwell I am, I find a way to make things happen, to keep moving forward, to find the sparkles in the grey and to show up with a smile on your face. That's what I love about being a mumpreneur – as a person, I am the ultimate driver of my life."
Annette's biggest challenge has been her health. "I get sick all the time. It's tiring and draining. My whole life, I've been unfortunate to have not one but three chronic illnesses. They've been my constant companions and made being in business hard. Yet I always find a way to push through because what I do is important for my clients and my well being."
Mary Anne Hossack is the owner of Montessori Childcare and Kindergarten – Gold Coast and is a finalist in the Service Business category. Mary Anne's motivation in her business is her children.
"My two children are my motivation to do the right thing and to do it to the best of my ability.  Just being with them reminds me that not everyone has it good or as easy as we do, so we also support local Gold Coast charities and the Healthy Mom and Bub Clinic in Jeffreys Bay, South Africa," she says.
Covid has been Mary Anne's biggest challenge, especially after buying a second centre in mid-March 2020.
"The COVID-19 shutdown was announced on March 16 and I realised I'd just spent a lot of money on a business venture I couldn't attract customers to," she says. "This meant a complete change of strategy and plan."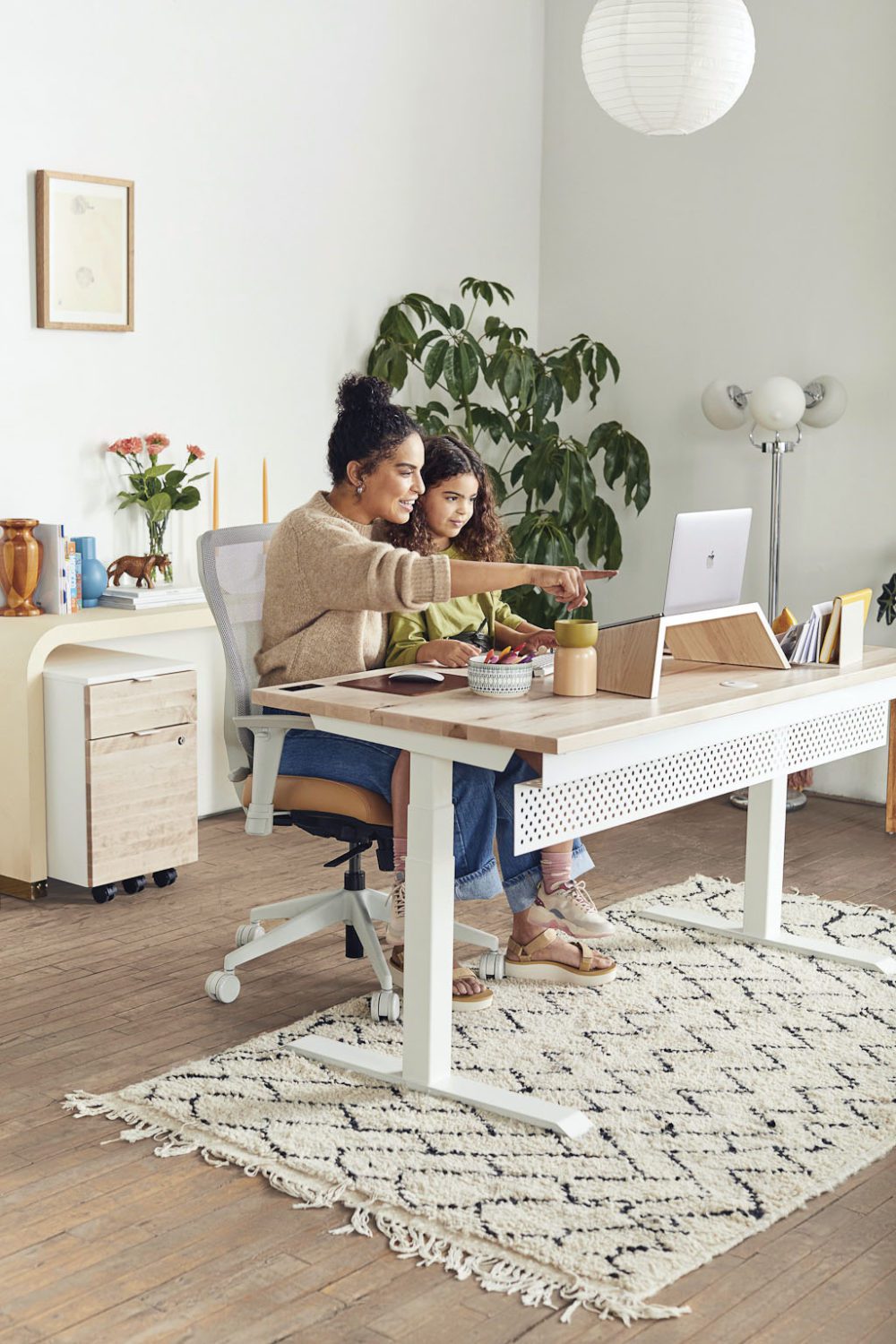 The 2021 Mumpreneur Conference, Retreat and Awards will be held on the Sunshine Coast in November. Visit ausmumpreneur.com/2021-conference-and-awards/ for details.