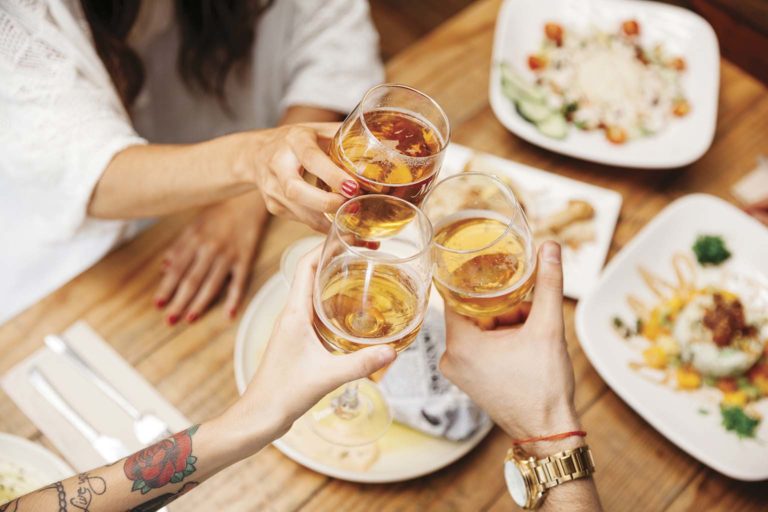 WORDS: PHOTOGRAPHY
Beer can be used to complement food just as much as wine. Here's how.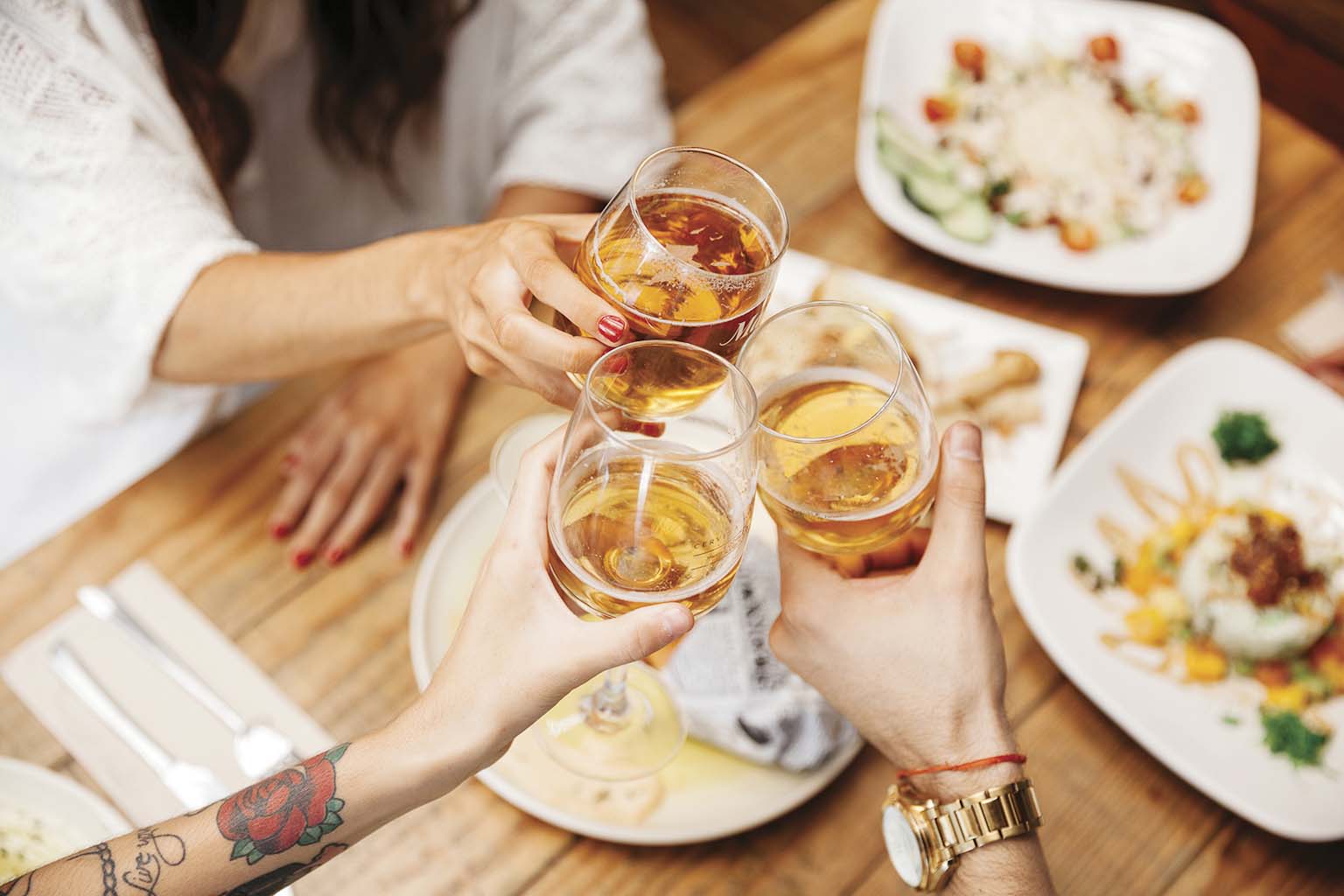 As you dive further into the world of beer, you quickly realise you can match food with beer just the same as you can food to wine. In fact, beer can complement food better in some circumstances, as it can hold up to salt, whereas wine cannot.
If you have ever been to a wine dinner where the chef has made a perfectly matched dish to complement a wine and you have the lightbulb moment of, 'Yes, I totally get it', I promise the same can happen with beer.
Generally speaking, beer drinkers aren't as serious about the food matching as the wine drinkers, so we don't see it as often. I think beer drinkers just want to get on with it and drink the delicious carbonated beverage, as well as it is still very much a male-dominated beverage.
Beer can also be used (just like wine) in cooking. Have you ever tried it?
Try a beer tinnie up a chicken on the BBQ to keep in the moisture. Use beer to lighten up a batter for a fry-up. Try a dark Amber Ale to substitute broth in your stew. The possibilities are endless really.
You can use beer to deglaze a pan, in marinades and dressings, and to substitute for liquids in desserts. Yes, desserts. A big stout can make a beautiful gelato or chocolate cake just that little bit more special. Look up some recipes and try experimenting.
There are a few simple rules when thinking about pairing food and beer. Try a couple of these the next time you want to wow your guests at your next dinner party.
Match the intensity: try and think of flavours that are similar in body and weight; we don't want one to overwhelm the other.
Try: Burleigh Brewing Hef (German-style wheat beer) with a light refreshing salad or coleslaw with a vinaigrette dressing. You could even try putting some of the beer in the dressing.
Pair like the locals: when in doubt, think about where the beer style comes from and what the locals would be eating. An example of that would be a German Pilsner matched with a classic Bratwurst.
Try: Balter Alt Brown (brown ale) with smoked red meats and corn bread.
Find harmonies: find similar flavours and aromas. Open the beer, smell it and taste it and stop and think what aromas and flavours it gives off. If the beer has big stone fruit notes, try and match that with something similar.
Try: a Stone & Wood Cloud Catcher (Australian pale ale) with a family favourite such as apricot chicken.
Find contrasts: similar to the harmonies, we can also pair by finding contrasts. Not all contrasts in beer will work, but there are some pretty interesting ones to try. Think sweet and hoppy bitterness, or roasted malt and spicy. A famous pairing that I thought was so strange when I first read about it is carrot cake and IPA. Don't knock it 'til you try it!
Try: a Fixation IPA (India pale ale) with a slice of moist carrot cake — and let me know what you think!
Finally, experiment! Have a play around and keep trying new pairings. Remember, it's like your year one teacher told you: 'practise makes perfect'!