WORDS: PHOTOGRAPHY
The best Autumn beauty buys!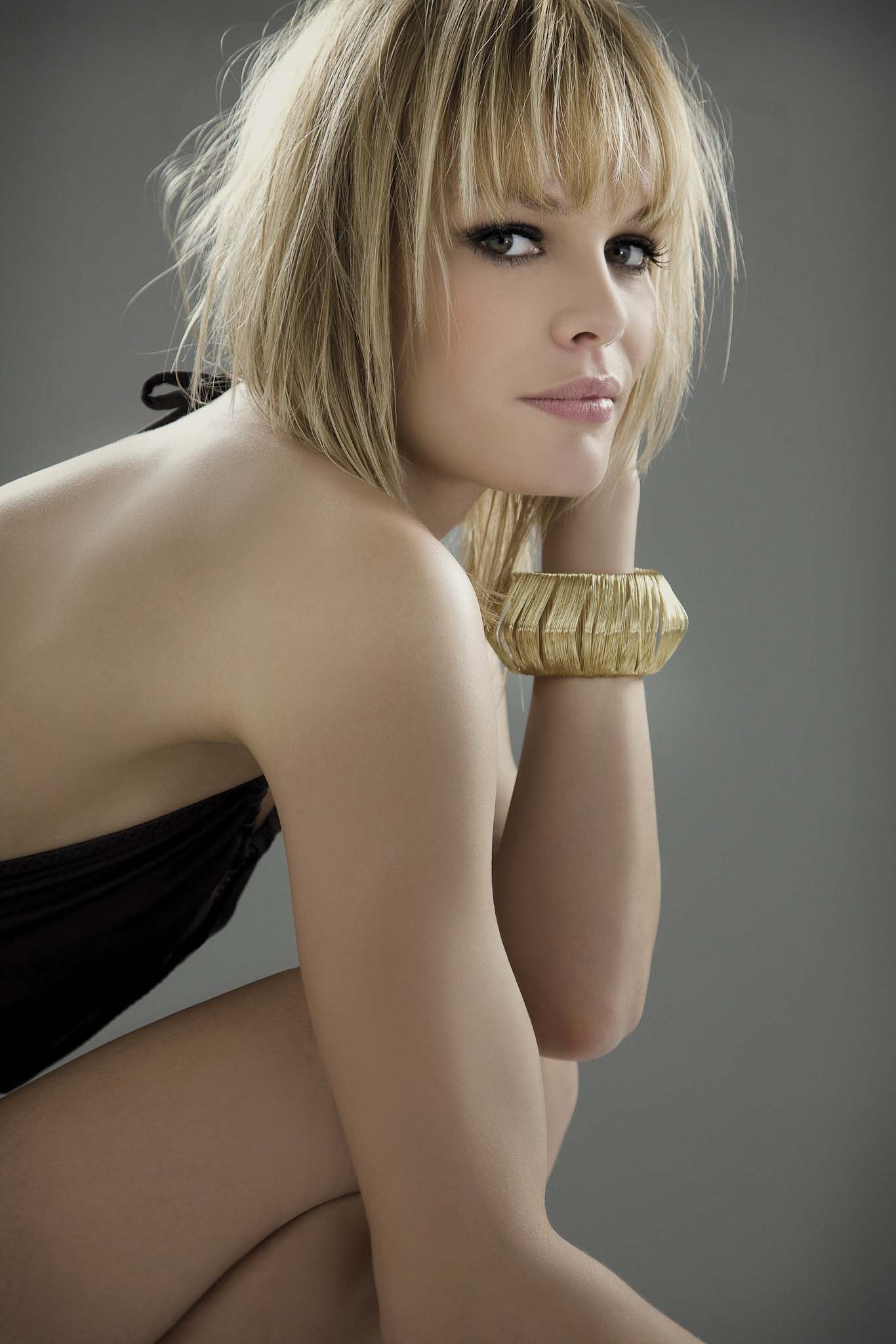 MOISTURE MASK
This soothing mask is a non-drying moisture mask that can be used to deeply to hydrate the skin. Calming and effective for reducing redness. Perfect for sensitive skin types. Reducing fine lines.
TRY: Avène Essential Care Soothing Radiance Mask, RRP $39.95 www.avene.com.au
PURE PLANT
Nourish your lips this season with BL Nourish Lip Serum. Using a single plant extract of native Australian blood red finger lime, chosen for its healing and protective properties. This is the perfect over-night lip treatment for a soothing deep conditioning of dry lips. TRY: Biologi BL Nourish Lip Serum RRP $24 www.biologi.com.au
SHEET MASK (Australian Made)
Optimising moisture levels to plump skin and reduce the signs of ageing, this sheet mask contains embryonic fruit stem cells, which seek out and synthesise to damaged receptors in the skin and adopt their structural coding in order to renew and repair damage from within. Fuelled by potassium, each mask is designed to reverse skin damage by restoring normal cell function, hydration and radiance.
Enbacci Sheet Masks Single sheets $20, Box of 5 $73
Try www.enbacci.com
E.S.K Skin Care (WE LOVE)
E.S.K is a skin care range created by Australian doctors, dermatologists and scientists and is the perfect solution for the die-hard skin savvy woman. This range includes anti-oxidants in-their most effective form to combat damaged skin and reduce the signs of aging. A must have in your skincare range this season. We LOVE – E.S.K Evidence Skin Care. WWW.ESKCARE.COM
Try E.S.K Evidence Skin Care Ultimate A RRP $105 Ultimate A+ $115 ,B Calm $85 and B Quenched $85
Tame Your Fizz
EVY PROFESSIONAL is a salon-only at-home hair smoothing system. This Shampoo and Conditioner tames fizz, leaving you with softness and shine whilst strengthening your hair with the very best organic ingredients. Bathe Smoothing Shampoo $39.95 & Restore Conditioner $39.95 (250ml).
We also LOVE the NEW Vegan-Friendly Brush which delivers smooth, static-free hair. $44.95 www.evyprofessional.com
Transform your hair
The newest hair reparation technology is here in the form of Khairpepä and its range of Transforme leave-in treatments. These products serve to permanently repair hair that has been stressed or damaged from chemical processes like colouring, bleaching, straightening and perming. Watch your hair become strengthen and protected, leaving it healthier from the inside out. TRY KhairPep Transforme Masque 50ml $85, Transforme Serum 50ml $85
Visit Luxury Beauty Concepts www.luxbc.com.au
Scalp detox NEW
Detox your scalp with Klorane's hair care range with organic Aquatic Mint. Clinically proven to detoxify hair from environmental residue, while maintaining the natural scalp balance for optimal scalp health and comfort. Klorane Scalp Detox Range with Aquatic Mint, RRP $13.95 www.klorane.com.au
BLONDE BOMBSHELL "MUST HAVE"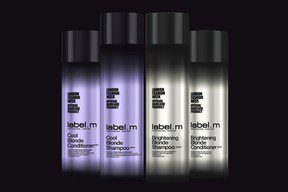 Using exclusive, organic formulations label. m has your blonde hair trouble's covered. To defy brassy under-tones or to brighten and nature a long lasting colour. This is the perfect solution for blonde luscious locks. Leaving your hair silky smooth and brightened and toned this autumn season. TRY Label.M Shampoo & Conditioner Cool Blonde $41.50 each & Brightening Blonde $ 41.50 each Available in store at TONI&GUY Broadbeach 5539 9444
SKINCARE FOR YOUNG FACES
A refreshingly simple four-step regime suitable for any lifestyle, these products are a no-fuss, affordable option that delivers freshness and nourishment in spades! While suitable for all skin types, the range has been specifically designed with young faces in mind. Mary Kay's Botanical Effects skin care set $99
Graffiti Collection (WE LOVE)
Modelrock Cosmetics Launches Graffiti Collection! Inspired by New York's iconic street art and graffiti scene. The collection is bold, bright and playful. Encourgaing the ultimate in artistic and self expression. TRY: GRAFFITI 4- piece Makeup Brush Set $25, Collection Eye Primer Elixir $25, Color Paly-Book $39, Eye Ink Squeeze Tube in Black $25, F.A.C.E Elixir setting Spray $25, LIP Paints $25. Available at www.modelrocklashes.com
MOOGOO "LOCALLY OWNED & LOVED"
Hair and Scalp conditions are difficult to deal with. If you're having problems with scalp conditions we recommend you try locally owned company MOOGOO products. Created with nature in mind, non-irritating and quality ingredients. These hair products leave your hair soft, healthy with all products scalp friendly… TRY MOOGOO Dry Shampoo $17.50, Natural Milk Shampoo $17.50, Cream Conditioner $17.50, Protein Shot Leave-In Conditioner $7.50 www.moogoo.com.au/stockists
Natio Spa Collection NEW
Relax the body and mind , refresh the body and revive the soul. At home spa days with Natio Spa. We love: Relaxing Magnesium Mineral bath salts RRP $14.95 350g and One Minute Miracle Body Polish $21.95 400g Available www.natio.com.au
LED Therapy Mask (Latest TREND) LOCAL
Gold Coast owned and family operated. Peppy co. is passionate about skincare. This husband and wife team have developed an affordable innovative designed LED Therapy Mask. This 4-in-1 treatment, medical grade LED mask harnesess a full spectrum of therapeutic blue, red and yellow lights that help combat a range of skin concerns. It's the perfect at home treatment this season. TRY PeppyCo LED Light Therapy Mask RRP $179 www.peppyco.com
Water drench Eye Gel (NEW at Sephora)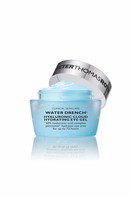 A bouncy eye gel with 50% Hyaluronic Acid Complex that provides 72 hours of hydration, smooths and depuffs providing a cooling sensation to the eye area. PETER THOMAS ROTH Water Drench Hyaluronic Cloud hydrating Eye Gel. Available in May 2020 In Store and Online at Sephora www.sephora.com.au RRP $34-20ml, $81-48ml.
Beauty cleansing and massage tool
All you need is 60 seconds for a superior sonic clean! This rechargeable device removes more dirt, oil impurities, makeup and pollutants than hand cleansing,. Choose from 3 speeds and is suitable for sensitive skin. MARY KAY Skinvigorate Sonic RRP $75. Also try the Facial Massage Head to help absorb your serums and tighten and tone the skin. RRP $25 Available at www.marykay.com
Powerhouse Serum (A MUST HAVE)
Newly Launched Ellus & Krue is making waves in the skincare industry. This powerhouse of antioxidants that support's cell renewal and assists skin barrier repair to help reduce the signs of aging. Perfect for aging skin types, fine lines and smoother more radiant skin. TRY Ellus & Krue EPI-gN Serum $208
Visit: www.ellusandkrue.com.au for the full range.
White Sands Australia Hair Care
Style, detangle, infused with high quality hair products this season. White Sands Australia has it all covered. These range of products protect, smooth and nourish the hair and allow you to create the perfect luxurious hairstyles this season.
We LOVE: White Sands ER Fusion RRP $39.95, The Cure 24/7 Serum $44.95, UnderCover Styling Spray $34.95, Orchids Oil $44.95 and the NEW Keratin Infused Hairspray $39.95.
www.whitesandsaustralia.com.au