Beauty essentials – your best summer beauty buys
WORDS: Melissa Usher - Fashion & Beauty Editor PHOTOGRAPHY Supplied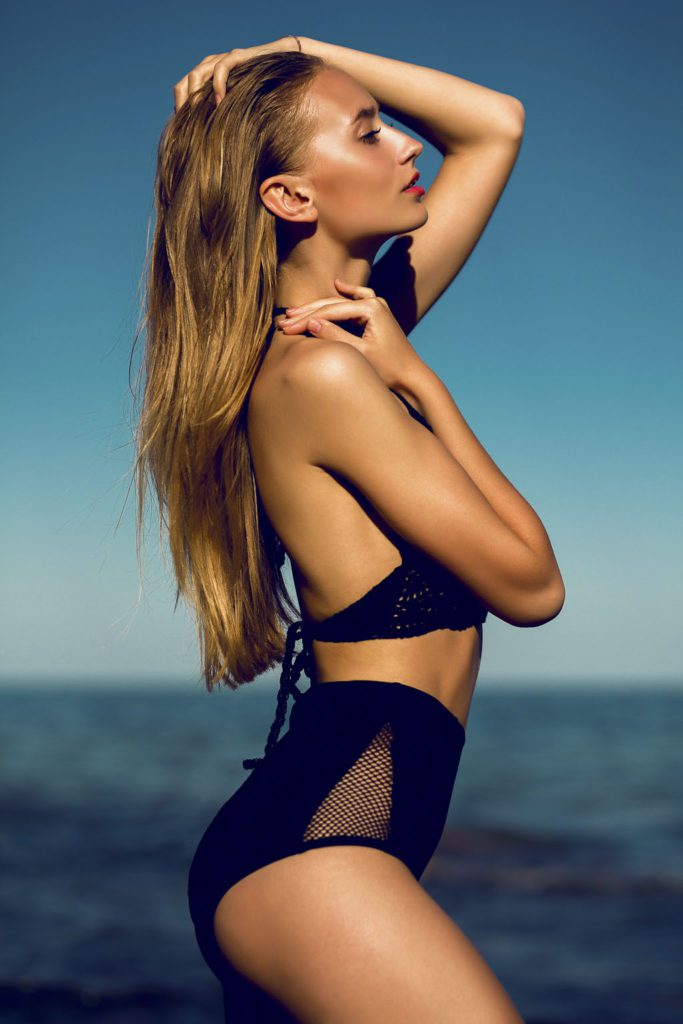 NEW: ageLOC Boost Device – MUST HAVE!
Let your skin glow brighter with the latest innovation from Nu Skin. ageLOC Boost features unique, variable pulse microcurrent technology and instantly activates the skin for natural radiance. Effortless to use (just two minutes a day), ageLOC Boost gives you a beauty boost with every use. This device works together with ageLOC boost activating serum, which helps achieve a glowing, youthful complexion. Brightening ingredients, hydration and a gentle exfoliator combine with the ageLOC blend to make this a must-have beauty device that will leave your skin vibrant and youthful.
TRY: Nu Skin ageLOC Boost, RRP: $440, Available from January 12, 2021
Biologi BF Restore Face & Body Serum
This Australian-made face and body serum hydrates and nourishes, leaving the skin silky smooth and protected. Suitable for face, body and hair hydration.
TRY: Biologi BF Restore Face and Body Serum, $34
AHA BOOST!
This serum is hands down the best new (and affordable) way to transform a visibly lacklustre appearance into a complexion that's bright, smooth and revitalised. Its rich formula, with Lactic Acid (AHA), Aloe Vera and Manuka Honey extracts, delivers dynamic yet gentle and effective exfoliation to refine skin texture and reveal a fresh, clear and deeply hydrated complexion in as little as 48 hours.
TRY: AHA Glow resurfacing Serum, $29.95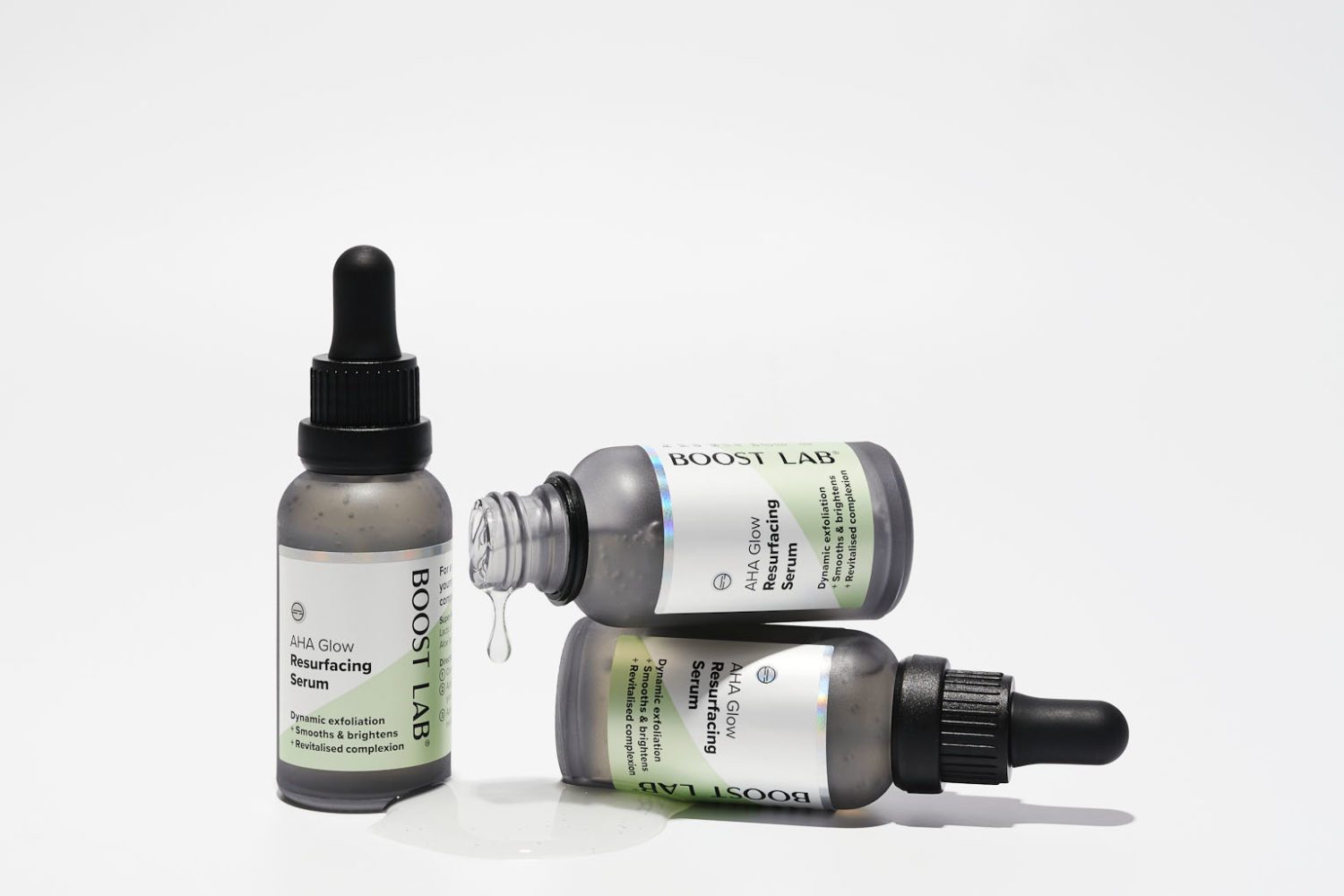 Prevent split ends
Nourishing Balm to reconstruct, seal and prevent the return of split ends, leaving your hair stronger, nourished and looking healthier this season.
TRY: Davroe Split End Therapy Balm 200ml, $32.95
Reverse C Serum
Housed in airless packaging to protect ingredients from oxygen degradation, this powerful antioxidant serum combines 10% L-Ascorbic Acid (vitamin C) and 1% vitamin E to neutralise harmful free radicals, lighten pigmentation and improve the physical signs of ageing by promoting collagen growth.
TRY: Reverse C Serum, RRP: $95
Enbacci, Vitis Vinifera Rejuvenating 3-Step System
Containing the brand's cult-favourite Vitis Vinifera Rejuvenating Gel Cleanser, Vitis Vinifera Rejuvenating Essence and Vitis Vinifera Rejuvenating Essential Crème, this nourishing 3-step system is enriched with French-derived grape stem cells that protect the skin from environmental aggressors, including UV-induced free radicals, and reverse the physical signs of premature ageing.
TRY: Enbacci, Vitis Vinifera Rejuvenating 3-Step System, RRP: $200
HEMPITAN organic hemp body tanning water (world's first)
A revolutionary body tan water made from organic natural ingredients. A beautiful blend of hemp and hyaluronic treats the skin while delivering a dark long-lasting tan without the nasty chemicals': LOVE:  ECO TAN- Hempitan Body Tan Water, $39.95
The Best Face Tan Water (highly recommend)
A gradual self-tan designed specially for the face, neck and décolletage to give you a gorgeous, sun-kissed glow. It won't block your pores and is perfect for all skin types.
TRY: ECO TAN Face Tan Water, RRP: $34.95 
Ethical Zinc Daily
Designed for make-up wearers in mind, this lightweight, mineral facial sunscreen delivers broad spectrum 50+ UVA protection. It's non-greasy, no white-cast finish is designed to sit undetected between your favourite serums and moisturisers. A winner for those with acne-prone or sensitive skin.
TRY: Ethical Zinc Daily, RRP: $19.95
Heathy, hydrated hair (4 product images)
The Therapist shampoo conditioner is a hydrating shampoo to cleanse, moisturise and strengthen hair. Targeting anyone with dry or coloured hair, this shampoo and conditioner combo will bring your hair back from the brink! RRP: $34 each
The Grea – deeply moisturises, adds softness and shine while helping to detangle and improve manageability. The most hydrating leave-in treatment for those post summer locks. RRP: $34
Whip it Good  – a rich moisturising mousse with a light hold that enhances and controls dry hair; helping to reduce frizz and add shine. RRP: $34 www.evohair.com
Youthful eyes
Glamourflage Caviar Eye Serum and Smoothing Eye Cream are a must-have this season. Containing caviar extracts, polypeptides and hyaluronic acid, these smoothing eye and firming treatments assist with locking in moisture and smoothing fine lines around the eye area.
TRY: Glamourflage Caviar Eye Serum, RRP: $75
Caviar Smoothing Eye Cream, RRP: $52
Thicker, fuller hair volume
Australian brand Grow Hair Care introduces Grow Thicker Fuller Volumising Dry Shampoo. Suitable for all types of hair, especially finer hair, it revitalises greasy and dull hair within minutes. The shampoo is infused with volumising agents that when pumped into the roots, leave hair feeling lifted and luxurious.
TRY: Grow Thicker Fuller Volumising Dry Shampoo, RRP: $16.99 www.growhaircare.com.au
Long-haul luxury
Travel this season with all your skincare needs in one gorgeous bag. Arrive rested, relaxed and feeling pampered. The perfect holiday kit with all your beauty essentials.
TRY: Long Haul Spa Kits, RRP: $129
Vitamin C trio
Get your glow on with this daily essentials kit for clean, clear, and bright skin. This trio includes a Foaming Cleanser (150mL) to gently cleanse skin and remove makeup and impurities; a Hydrating Vitamin C Toner (100mL) to refresh and deeply hydrate skin while reducing imperfections such as large pores; and a new, targeted facial serum (30mL) which brightens skin while protecting against UV-induced skin damage.
TRY: Vitamin C Trio, RRP: $47.88
The mother of all SPF
Mother SPF30 is a hydrating, everyday physical sunscreen made using only nine sustainably sourced and certified organic ingredients. A must-have this season for your long summer days.
TRY: Mother SPF Organic Mineral Sunscreen, RRP: $42
Beauty device and eye masks (Australian owned)
Rejuvenate your skin this season with this at-home treatment to help refresh and create the perfect summer glow. Derma rollers, otherwise known as micro-needling, are an on-trend treatment at the moment that can help to infuse your products deeper into the skin's surface. A real game changer for your beauty routine at home. Your skin is left smooth, hydrated and feeling youthful.
WE LOVE: LONVITALITE Micro Needle Derma Roller Face & Body Kit, RRP: $149.95.
TRY: C8 Crystal and Collagen Eye Mask, $49.85.
Exclusively in-store and online at Mecca.
Dual HA Concentrate
This serum is highly concentrated in hyaluronic acid to intensely plump dehydrated skin. It's light formula and non-sticky texture quickly penetrate the skin and leave it naturally beautiful and hydrated.
TRY: Shigeta Paris, RRP: $99
A MooGoo Summer 'Hottest Products this Season'
Locally owned Gold Coast company MooGoo has you covered this summer season. Well known for its incredible calming and beneficial ingredients for sensitive skin.
WE LOVE: How Now Brown Cow Gradual Tanning Cream $16.50, MooGoo Shea Sorbet Vanilla Butter Balm $12.95 and the popular MooGoo Travel Pack, suitable for when you're on the MOOve this season, $25. www.moogoo.com.au