WORDS: Compiled by Melissa Usher PHOTOGRAPHY Supplied
Your must-have beauty buys for Spring.
Showpony Hair Extensions
Look and feel beautiful, with hair extensions that transform. Showpony is an Australian-born hair fashion and beauty brand internationally recognised for outstanding quality and an innovative range of premium hair extensions and products. Showpony hair extensions are a girl's best friend. Get the hair of your dreams in minutes with this luxurious seven-piece Clip In Boxset, featuring secure clips that are strong but gentle on your natural hair. This gorgeous boxset is a styling must-have, complete with sectioning clips and a mini paddle brush. Perfect for those special occasions when you want to add show-stopping length, extra volume or non-committal colour. Available in 22 natural-looking colours including top-selling ombres. RRP $450. Visit: www.showponyaus.com.au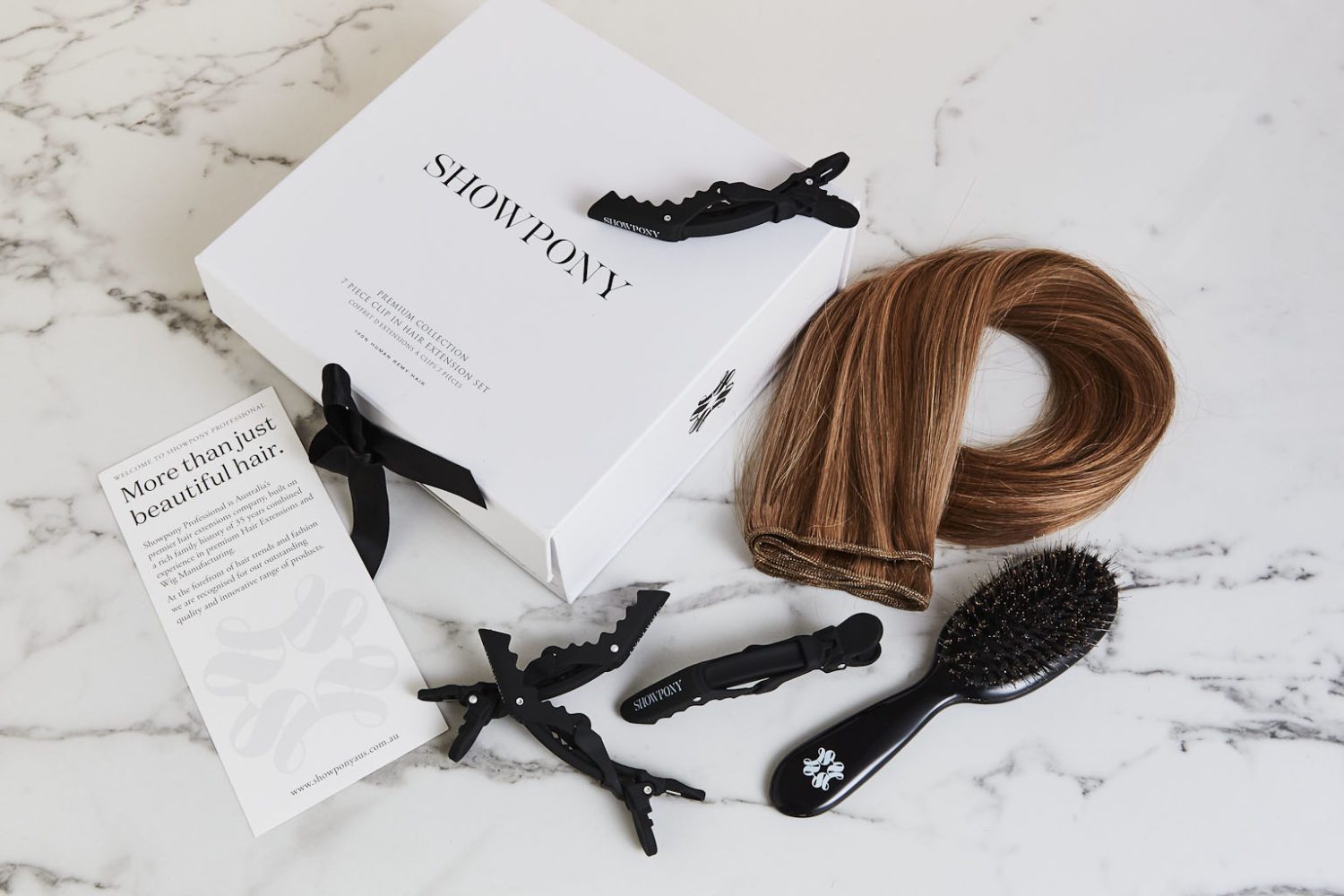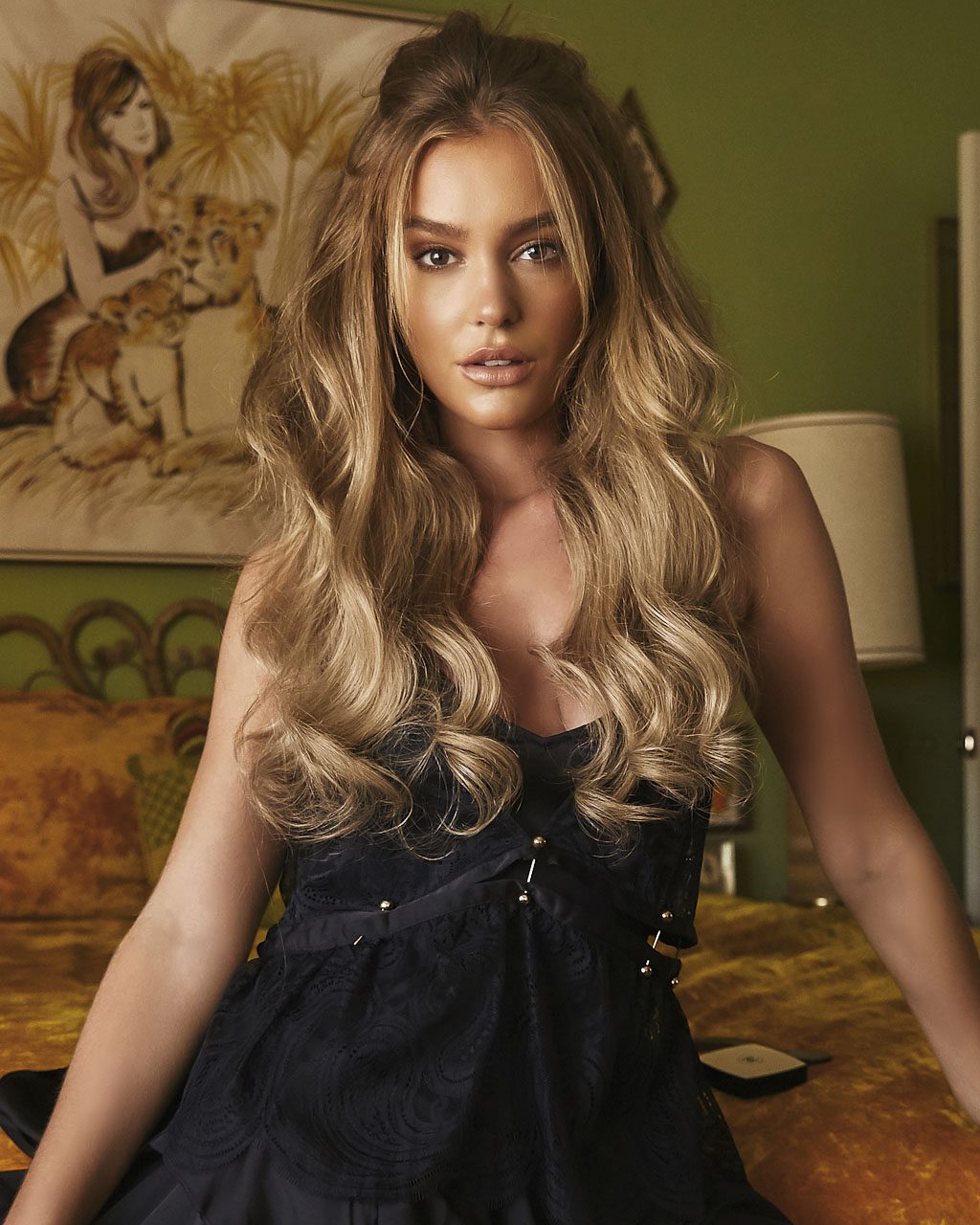 Liquid Mineral Foundation
This Liquid Mineral Foundation is a transfer-proof and fade-resistant makeup in a weightless formula that lasts all day without touch-ups. Suitable for all skin types and available in seven buildable shades. Try: Advanced Mineral Makeup Liquid Mineral Foundation. RRP $76.
Visit: www.advancedmineralmakeup.com.au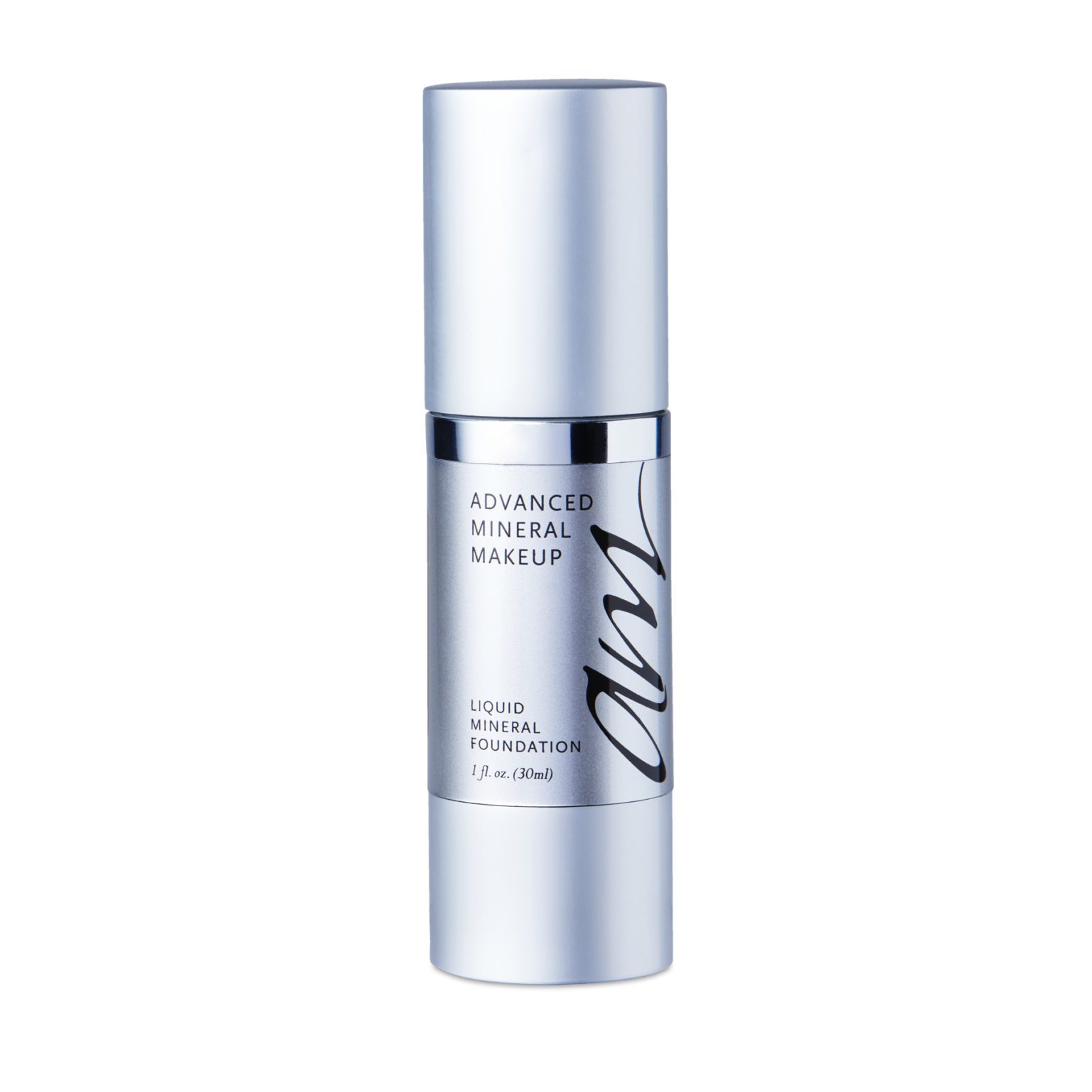 Brightening serums
Brighten your complexion with Niacinamide and Vitamin C to help prevent the development of pigmentation. Try: Aesthetics Rx C Serum 23% (RRP $109) Aesthetics Rx Ultimate Serum (RRP $109) Visit:  www.aestheticsrx.com.au
Mineral BB Cream ORM LOVES (Locally owned)
Sabbia Co's Mineral BB Cream is a must-have. This raw, plant-based formulation is designed to brighten, soothe and repair your skin, giving your skincare routine a boost of nutrients underneath its subtle, shimmery glow. Your skin feels hydrated, with perfect coverage. Try: Sabbia Co's BB Cream. $65.99 Visit: www.sabbiaco.com
(World First) Anti-wrinkle sleep eye mask
CurrentBody has partnered with Dr Steve Harris, a leading London aesthetic practitioner, to create a world-first Anti-Wrinkle Sleep Eye-Mask. Clinically proven to reduce the appearance of wrinkles after 15 minutes of use, the mask uses muscle and emotional relaxation technology to target dynamic wrinkles through carefully placed silicone dots to stimulate mechanoreceptors (tiny nerve endings in your face). Try: CurrentBody Anti-Wrinkle sleep eye mask. $165. Visit: www.currentbody.com.au
ESK Skincare
Zinc Shade provides the protection you need from both UVA (aging) and UVB (burning) rays. UVB (burning) rays are strongest in summer in the middle of the day and are what causes sunburn – a major risk factor for skin cancer. ESK Zinc Shade RRP: $70.00. Visit: eskcare.com
Moroccanoil Protect & Prevent Spray 
This spray protects against colour loss, fading and unwanted brassiness, protects your hair from thermal damage from hot tools and UV damage from sun exposure all while harnessing the power of ArganID micro-encapsulated technology to repair and seal the cuticle, locking in hair colour. RRP: $52.95. Visit: www.adorebeauty.com.au
Make sure SPF is part of your daily routine ( 3 products)
As the days become longer and warmer protect yourself from the single biggest cause of ageing. "Sun damage". We have you covered this Spring. WE LOVE:: We Are Feel Good Inc Sensitive Sunscreen SPF 50+ $17.95 www.wearefeelgoodinc.com.au, Sunbutter SPF 50+ Water Resistant Reef Safe Sunscreen $29.95 www.sunbutteroceans.com.au and Invisible Zinc Sheer defence tinted moisturiser SPF50 Light or Medium  $ 34 www.invisiblezinc.com.au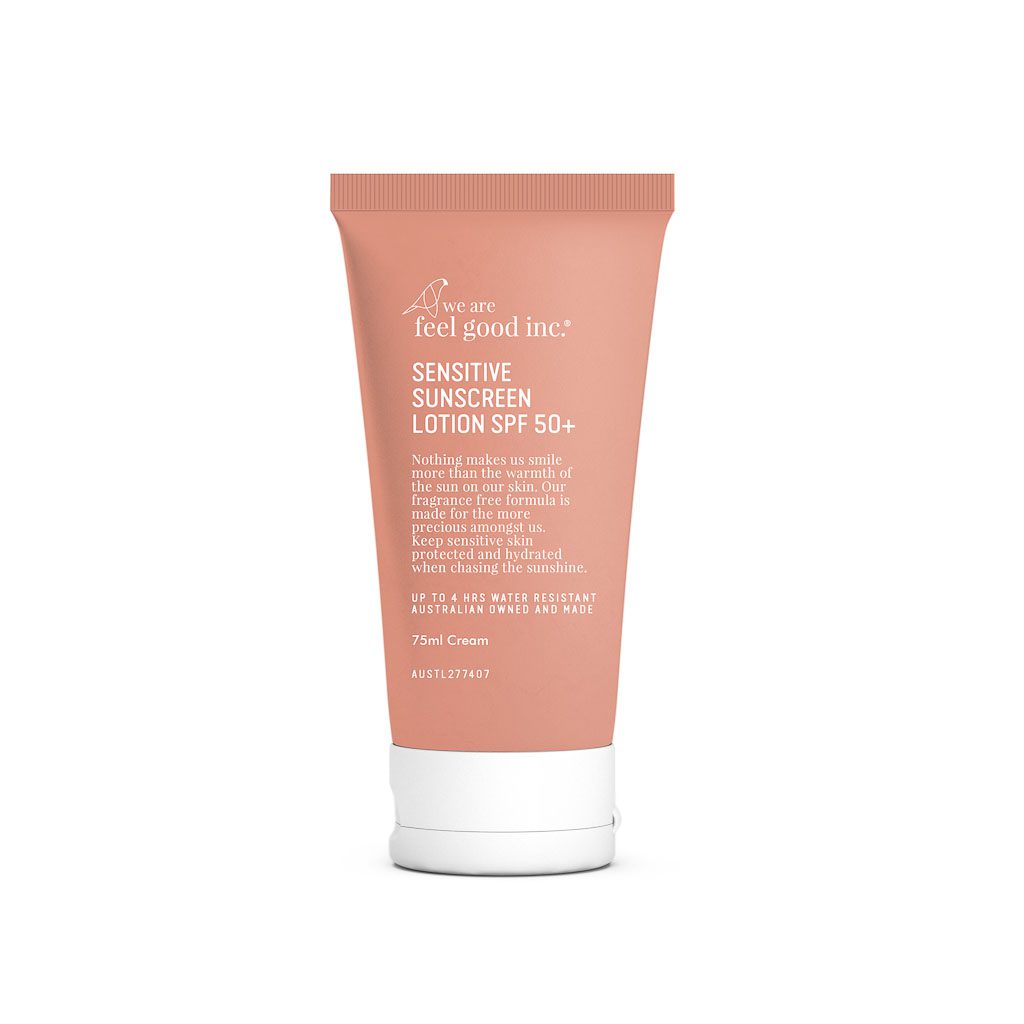 Perfectly Manscaped (Spoil the man in your life this spring)
This ultimate luxury grooming kit is perfect for the man in your life who likes to keep all things clean, neat and tidy. The performance package has him completely covered. From The Lawn Mower® 4.0 Groin & Body Trimmer to The Weed Whacker Nose and Ear Hair Trimmer, Crop Preserver Ball Deodorant, the Crop Reviver Ball Toning Spray, the Magic Mat disposable shaving mats and The Shed Travel Bag. Finish off the experience with a pair of fresh Manscaped Boxers. TRY Manscaped – The Performance Package $189.99. Visit: www.manscaped.com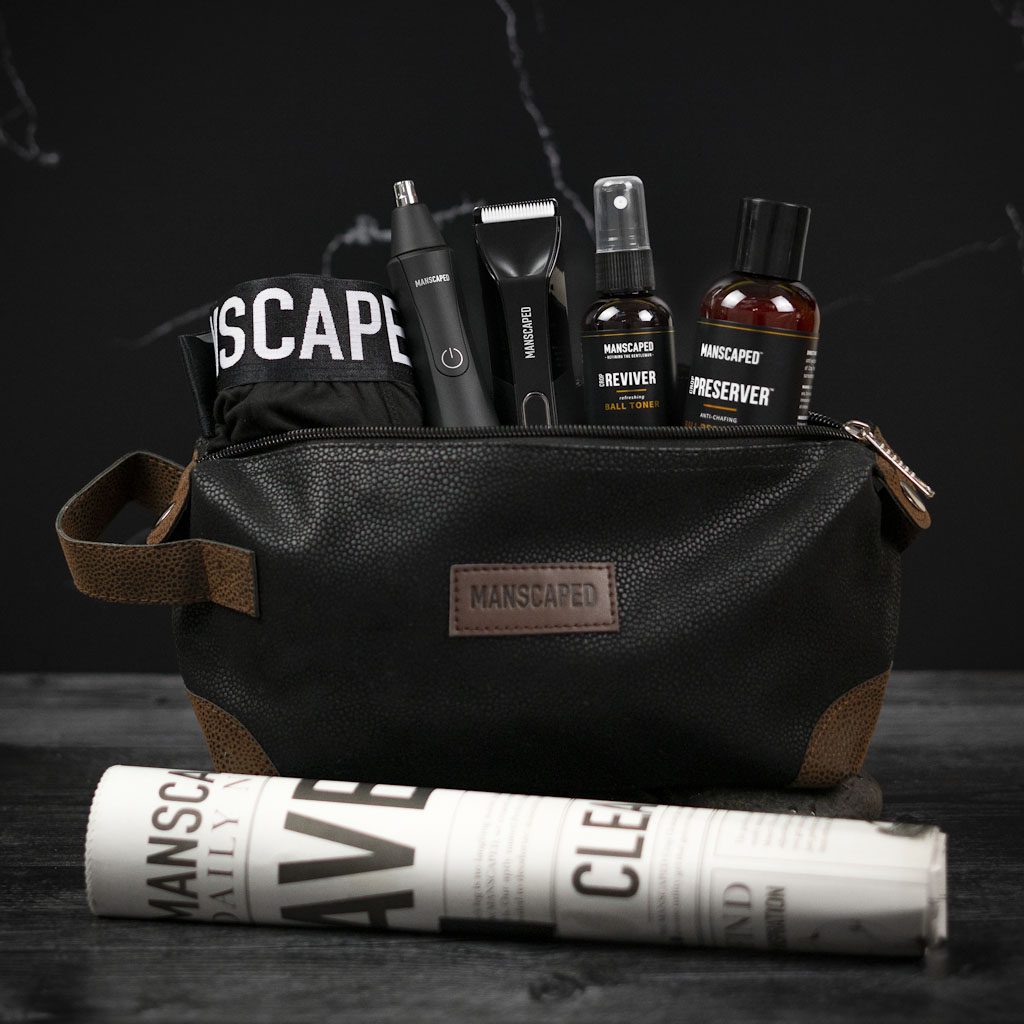 Ayurvedic Herbal skincare (3 products)
OmVeda Sandalwood Cleanser is a powerhouse of precious Ayurvedic herbs to gently yet effectively whisk away surface impurities and dissolve makeup in a flash leaving skin clean, smooth and healthy. Suitable for sensitive, dry, and mature types. RRP$69 for 150mls.
The OmVeda Walnut Scrub gently polishes the complexion and buffs away surface cells and dullness, restoring a fresher skin and refined texture. RRP $59.80 for 50mls. The OmVeda Date Enriched Moisturiser is a light facial lotion with intense moisturising powers for long-lasting hydration and suppleness. It is rich in dates to nourish, sandalwood, almond oil and skin-softening honey to help enhance elasticity. RRP $90.60 for 150mls.
Visit: www.omveda.com.au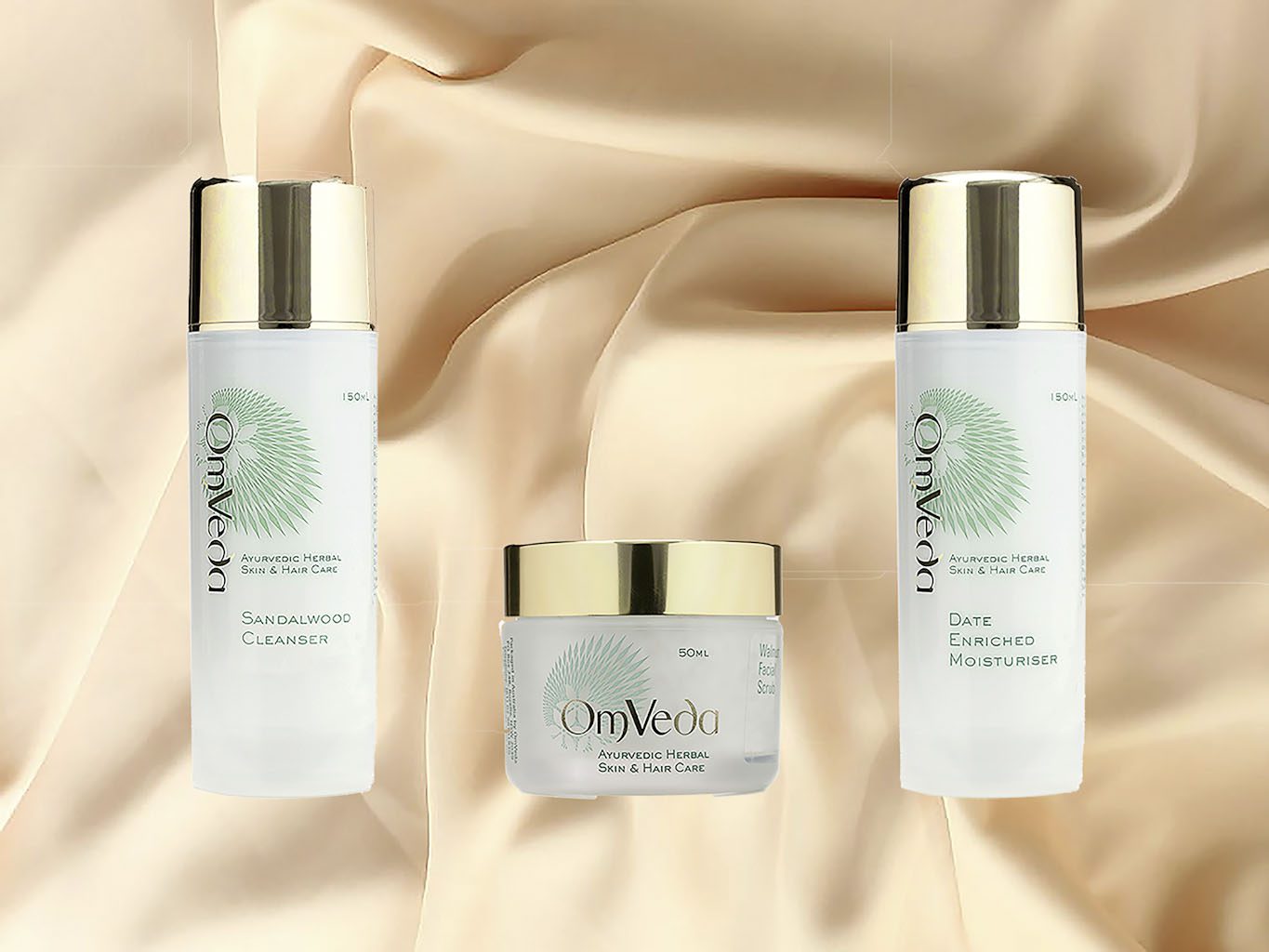 Tailor Your Skin
Founded in 2012 by Sara Quilter, Tailor Skincare has become a Kiwi cult favourite, famed for its all-natural, cruelty-free, vegan-friendly, locally made in New Zealand and scientifically-backed products. Available now in Australia, we love The Clean Skin Kit. Designed to help congestion, enlarged pores, sensitivity, blemishes, uneven and rough skin, it leaves your skin feeling polished and flawless. Try: Tailor Skincare:  Clear Skin Kit – Tailor Polish and Tailor
Renew RRP $104. Visit:  tailorskin.co and Flora and Fauna (floraandfauna.com.au)
Tanya Hennessy for Models Prefer
The carb collection is a playful make-up range by Priceline and comedian Tanya Hennessy with a stunning array of colours and playful names with an affordable price point. The limited-edition range features the cult favourite – I Can't Apply False Lashes Mascara $16 along with new arrivals Donuts for Dinner palette $30 and How good are Croissants palette $30.For the lips. Try: It's a clear Gloss $15, Peach for the Stars $15, Lip Balm Donut Queen $15 and Lip Jelly Clearly Sexy $15. All available at Priceline. Visit www.priceline.com.au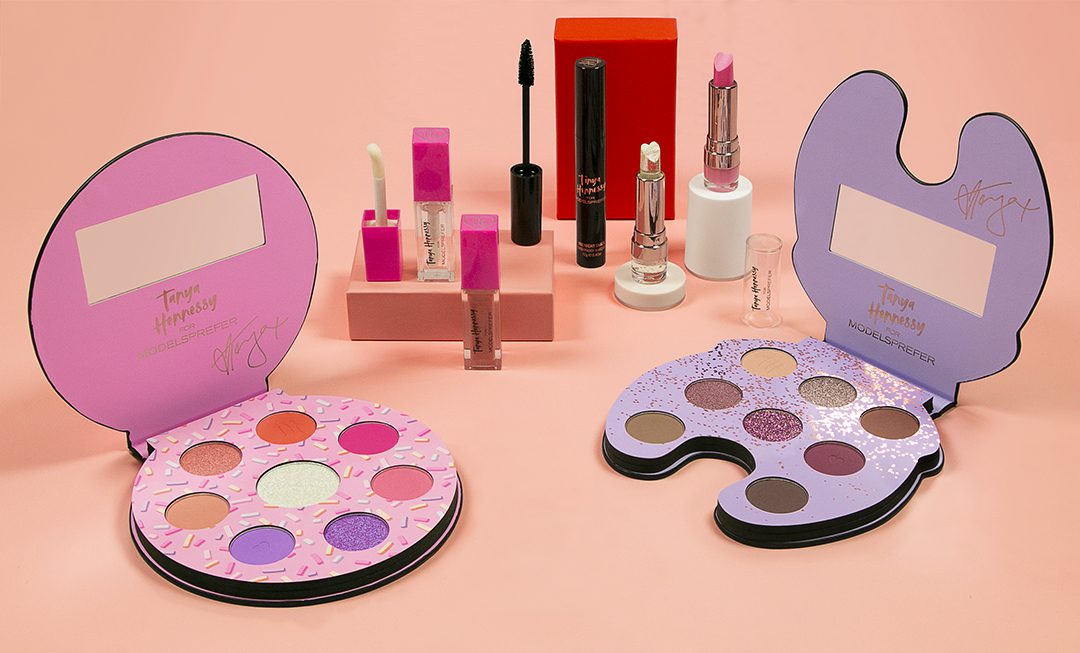 Clinically Kind Skincare
Scientifically proven and made for sensitive skin types, Beekman 1802 is an effective skincare that works with your skin, not against it. We LOVE: Milk Wash Exfoliating Jelly Cleanser $38. AHA and BHA-powered milk wash instantly transforms from a jelly formula into a deep cleansing milk. Bloom Cream Daily Probiotic Moisturizer – $18. The No.1 best-selling daily moisturiser goes beyond the glow. Feed your living skin's microbiome a shot of a unique probiotic complex to restore healthy, youthful radiance and see your skin bloom.
Pure Whipped Body cream – $38. This goat's milk, whipped body cream is rich in vitamins and minerals and melts in for long-lasting hydration and soft, smooth skin.
Try: Beekman 1802. Visit: www.tvsn.com.au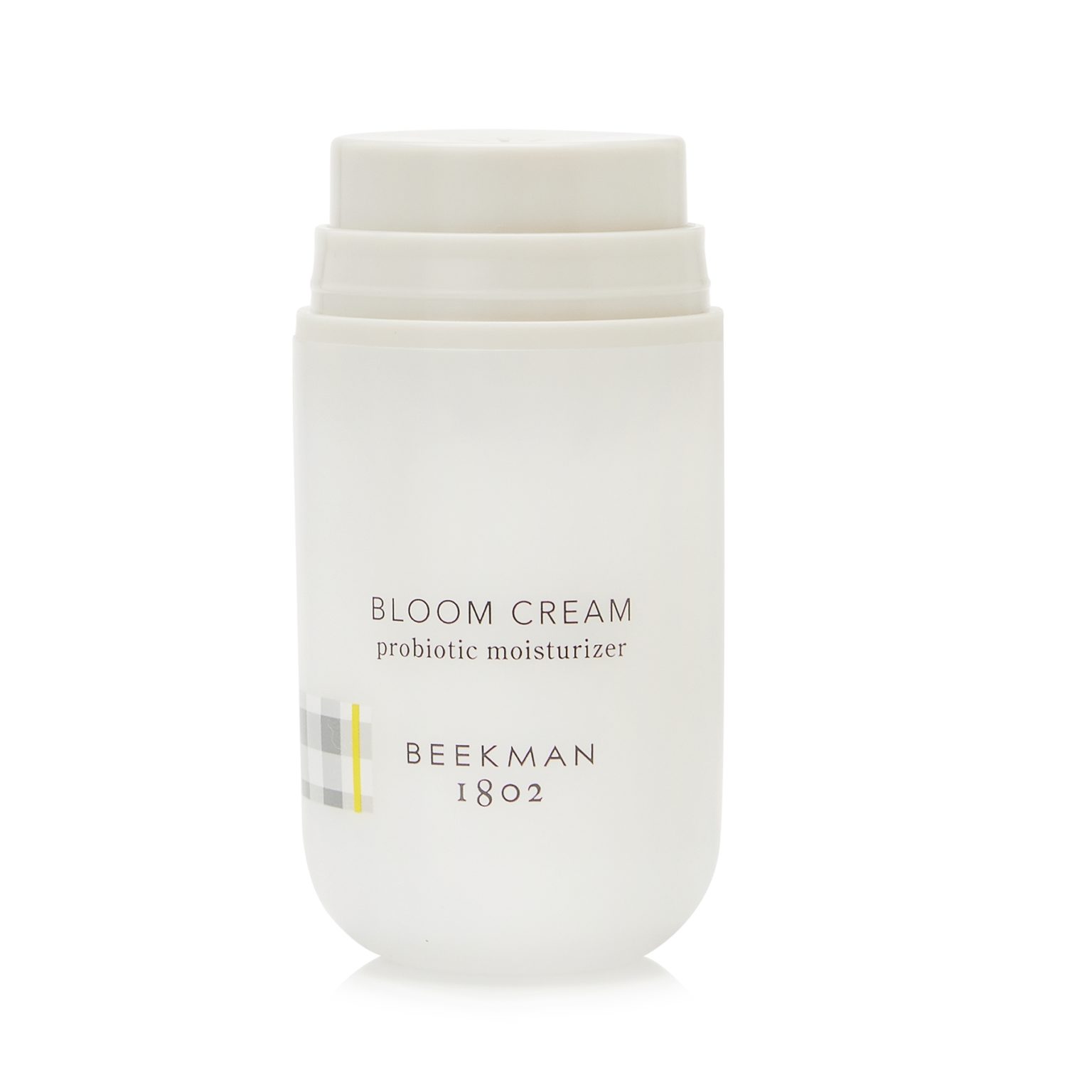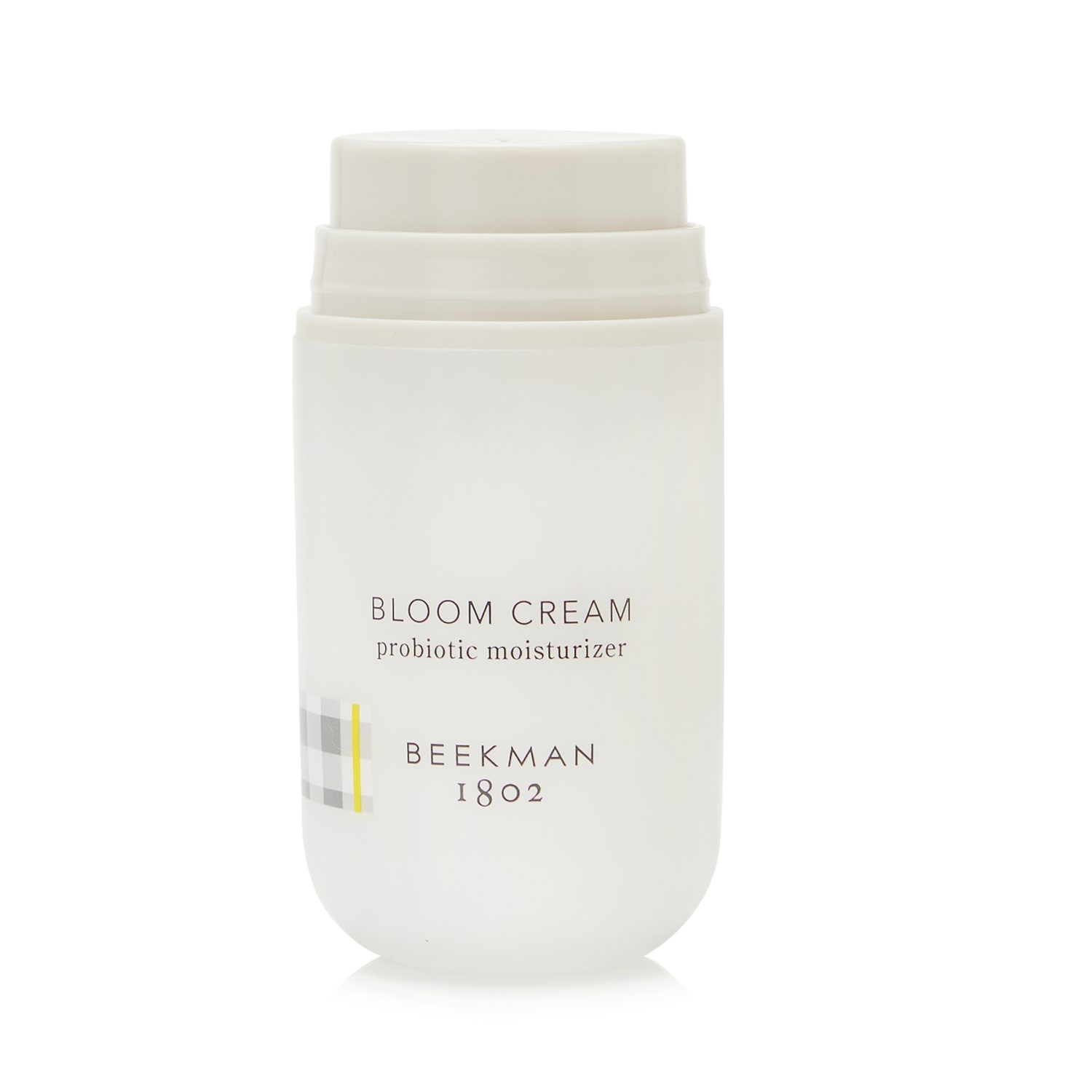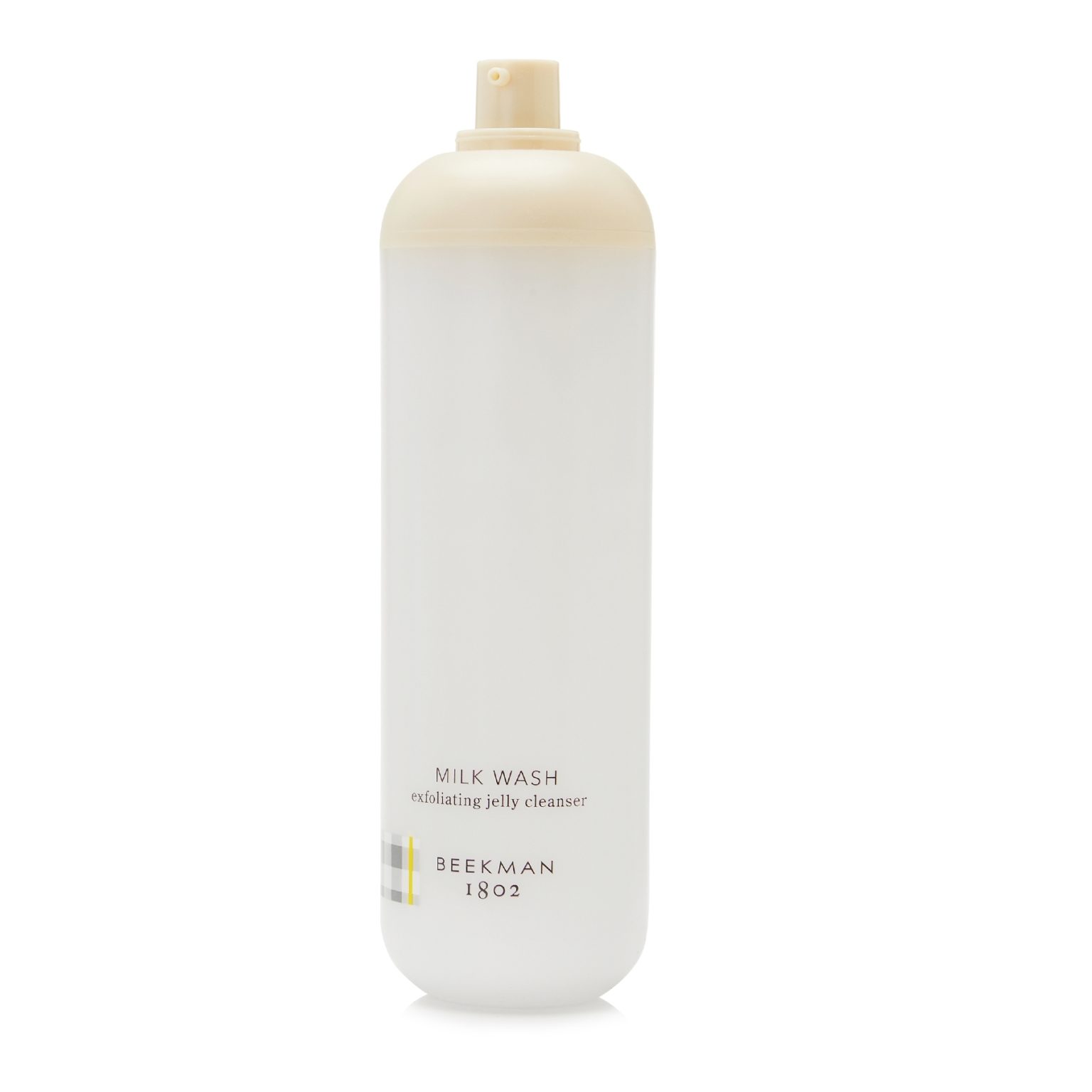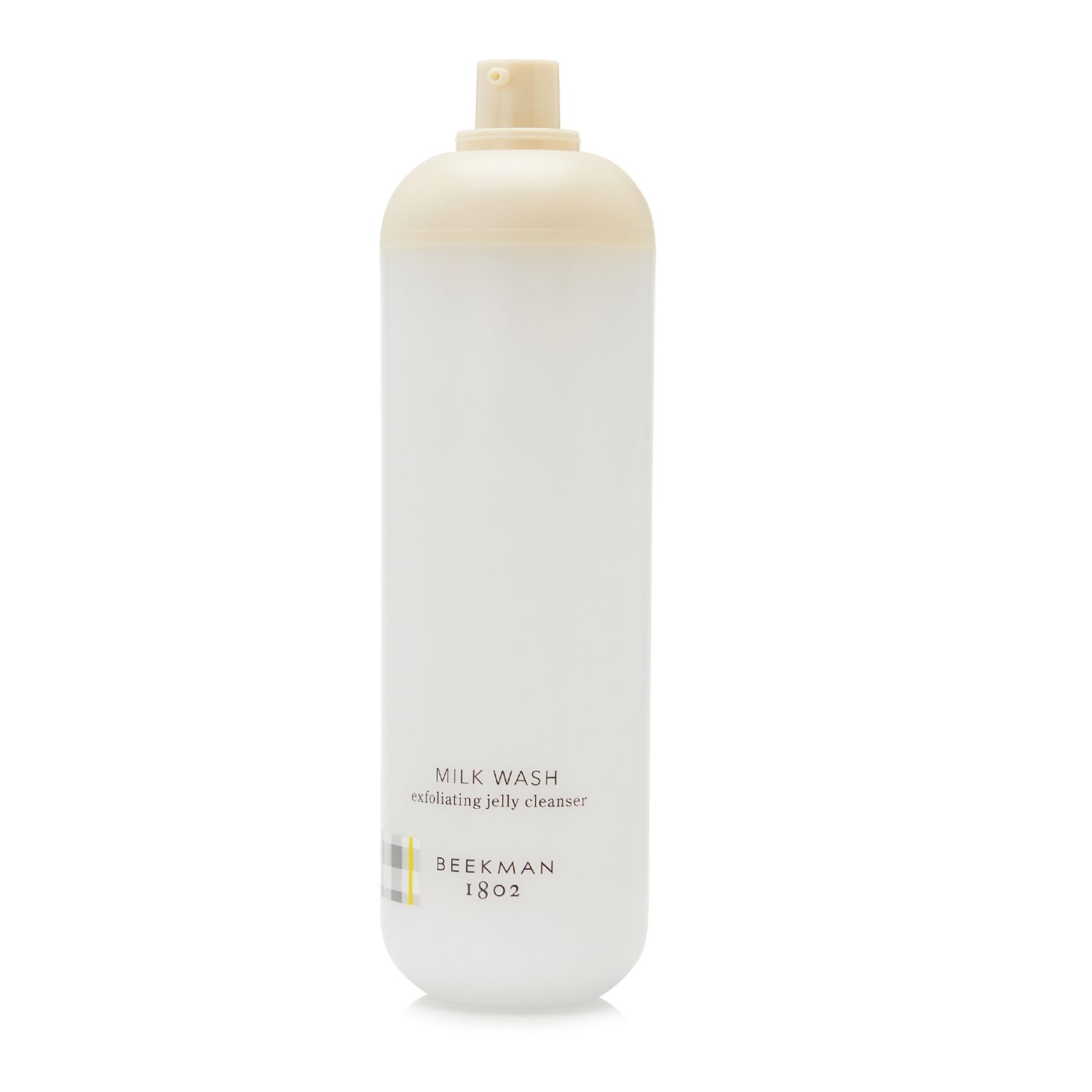 Purifying Mask
A gentle detoxifying and sebum-balancing face mask that targets and lifts away impurities from congested, acne-prone skin. Leaves your skin feeling brightened, smooth and clean. Try: Dr Roebuck's Uluru Purifying Mask 50ml $40. Visit:  www.drroebucks.com.au
Evo whip it good moisture mousse
A moisture-rich, lightweight mousse that helps to hydrate, soften, improve manageability and add shine. Now even more hydrating, whip it good is packed with moisture to improve condition and leave hair soft and shiny. $30 www.evohair.com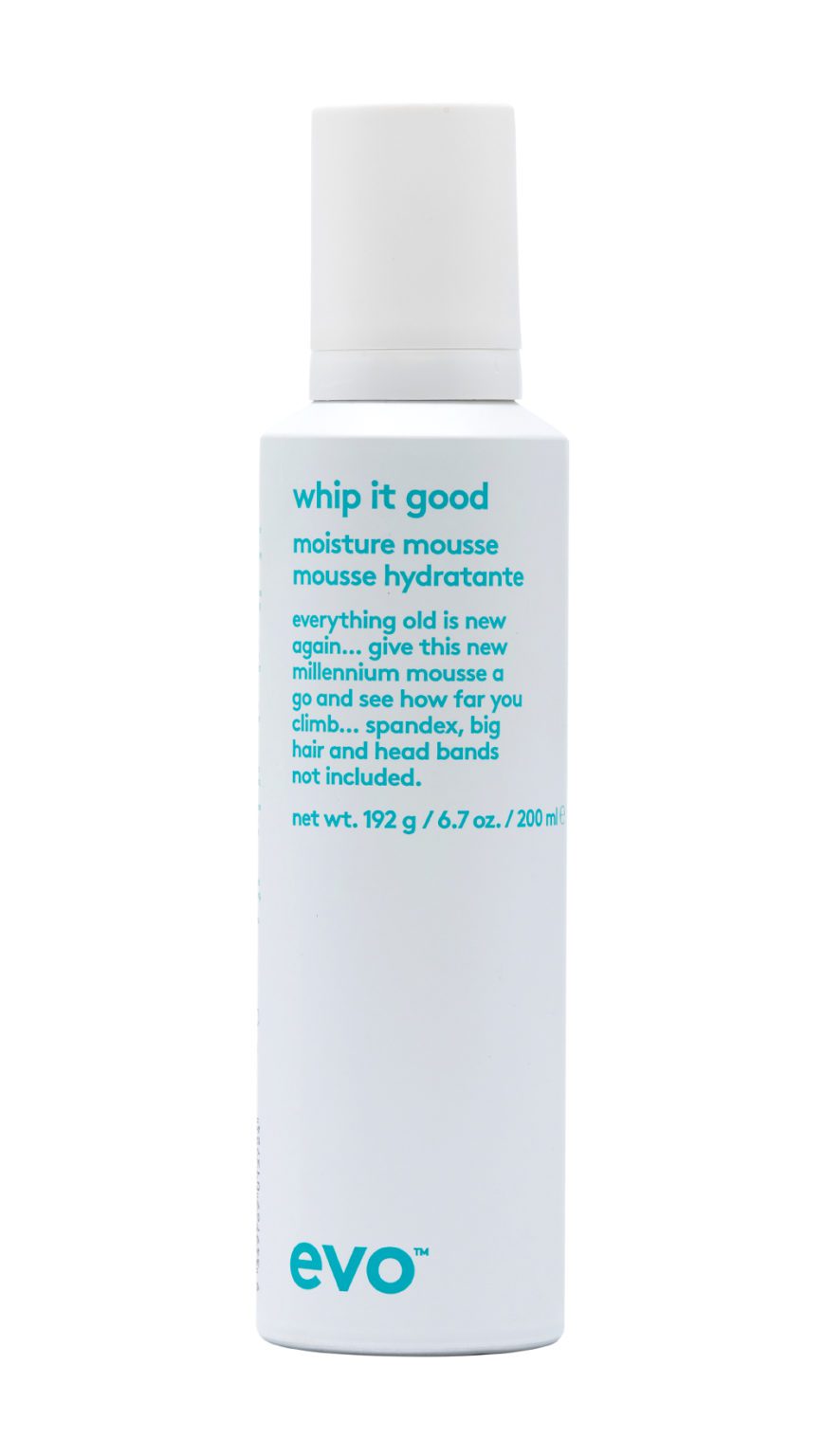 Skinstitut Body Love Collection
Skinstitut's new Body Love Collection has all you need to rid your skin of dry patches, lumps and bumps and turn it from scaley to silky smooth. Ideal for preparing skin for the warmer weather ahead. This bundle will ensure your skin and body receive the love, care and attention they need and deserve. RRP $109 www.skinstitut.com