WORDS: PHOTOGRAPHY
Leading dietician and Mayver's ambassador Susie Burrell shares her delicious and healthy loaf recipe.
All Mayver's natural peanut butters are vegan and made from nothing but natural ingredients that contain absolutely no added oil, sugar, gluten, dairy, cholesterol or hardened fats. They are also a great source of good fats, protein and key nutrients including potassium and magnesium.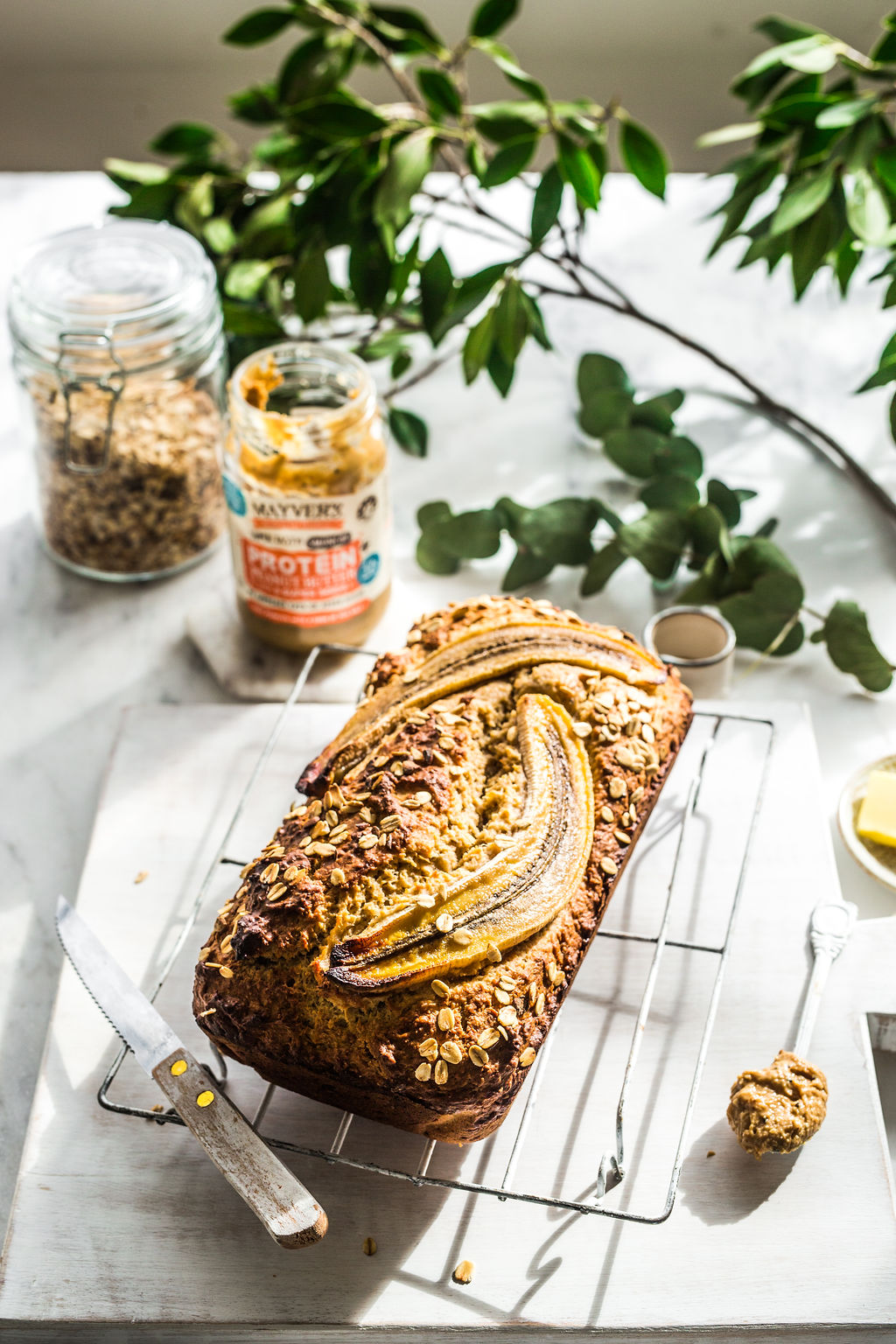 Ingredients
2 cups wholemeal self-raising flour
½ cup sugar (or Baking Blend for a lower sugar alternative)
50g butter, melted
3 very ripe bananas
2 eggs (beaten)
1 cup Mayver's Peanut Butter
Method
1) Mash banana and mix well with melted butter and eggs.
2) Combine well with peanut butter.
3) Sift flour, add sugar then mix well with wet ingredients.
4) Bake at 160-180°C for 45-55 minutes until cooked through.
Notes
For an extra protein boost, substitute regular peanut butter for Mayver's high protein options – Mayver's Protein+ with Hemp Seeds or Mayver's Protein+ with Super Seeds.