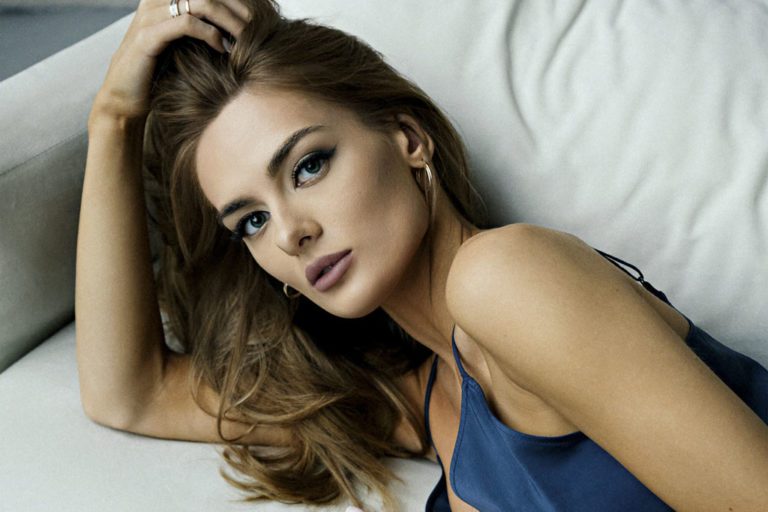 WORDS: Compiled by Melissa Usher - Fashion & Beauty Editor PHOTOGRAPHY Supplied
CheekyGlo Exfoliating Back Scrubber
Love a good scrub but struggle to reach your back? The back scrubber naturally exfoliates, leaving it dramatically smoother, softer and clearer. Improves circulation and stimulates collagen. A game-changer in exfoliation. TRY CheekyGlo Back Scrubber. RRP $41. Visit www.cheekyglo.com
Christina Sikalias Luce Del Sole Illuminating Powder
Keep your Summer glow through the cooler months. An illuminating, radiant powder that sweeps pearlescent strokes of shimmer and light across the high points of the face. Available in peach gold and champagne rose gold. TRY Christina Sikalias Luce Del Sole Illuminating Powder. RRP $58. Visit www.christinasikalias.com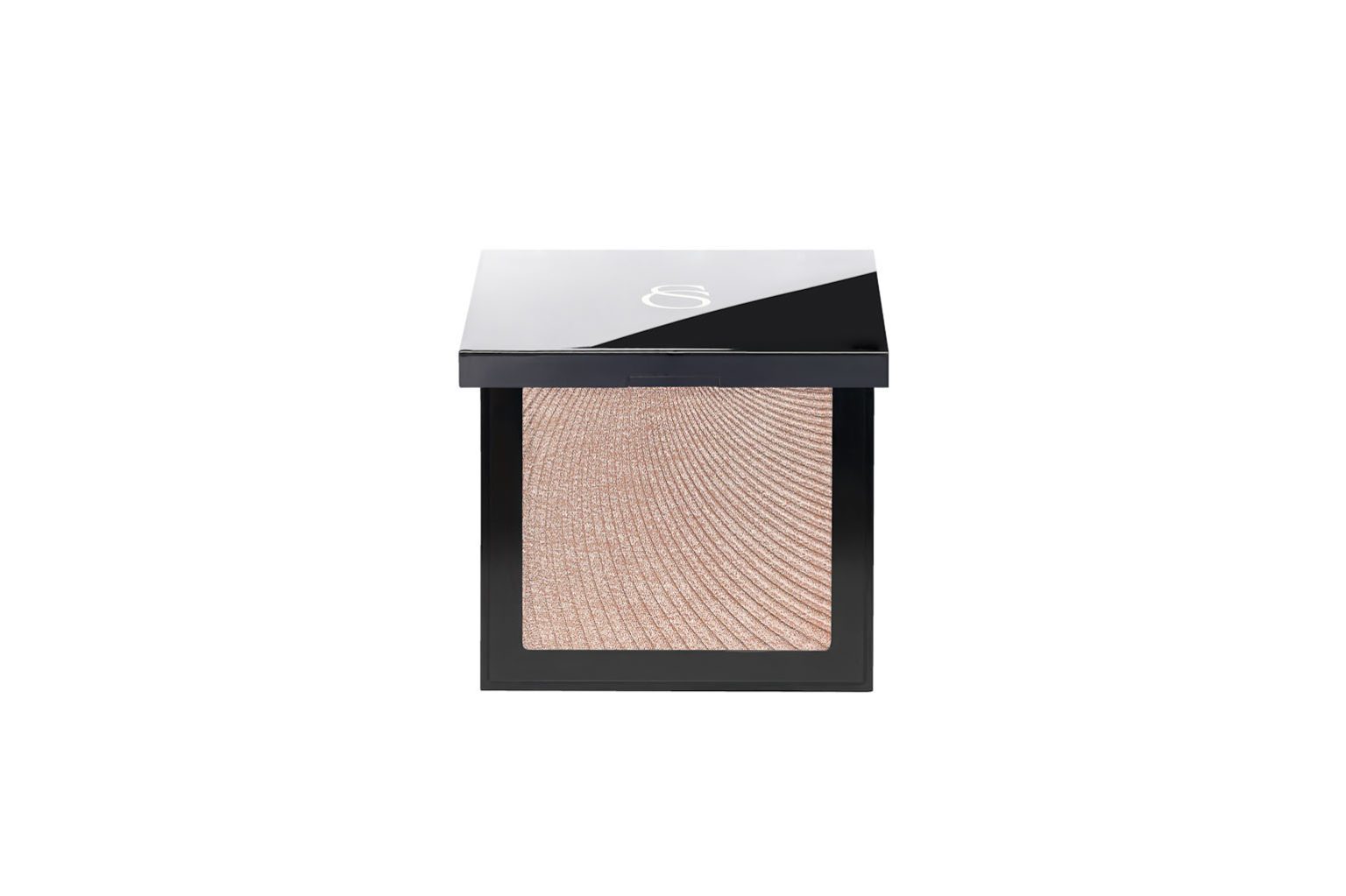 Mini Microderm (MUST HAVE)
CurrentBody Skin Mini Microderm is a must-have as the weather becomes cooler. Combating dry, flaky skin at home increases circulation and collagen production. No need for expensive visits to the beauty salon. You can treat and tackle fine lines and uneven skin tone in the comfort of your own home. WE LOVE IT. TRY CurrentBody Skin Mini Microderm. RRP $90  Visit www.currentbody.com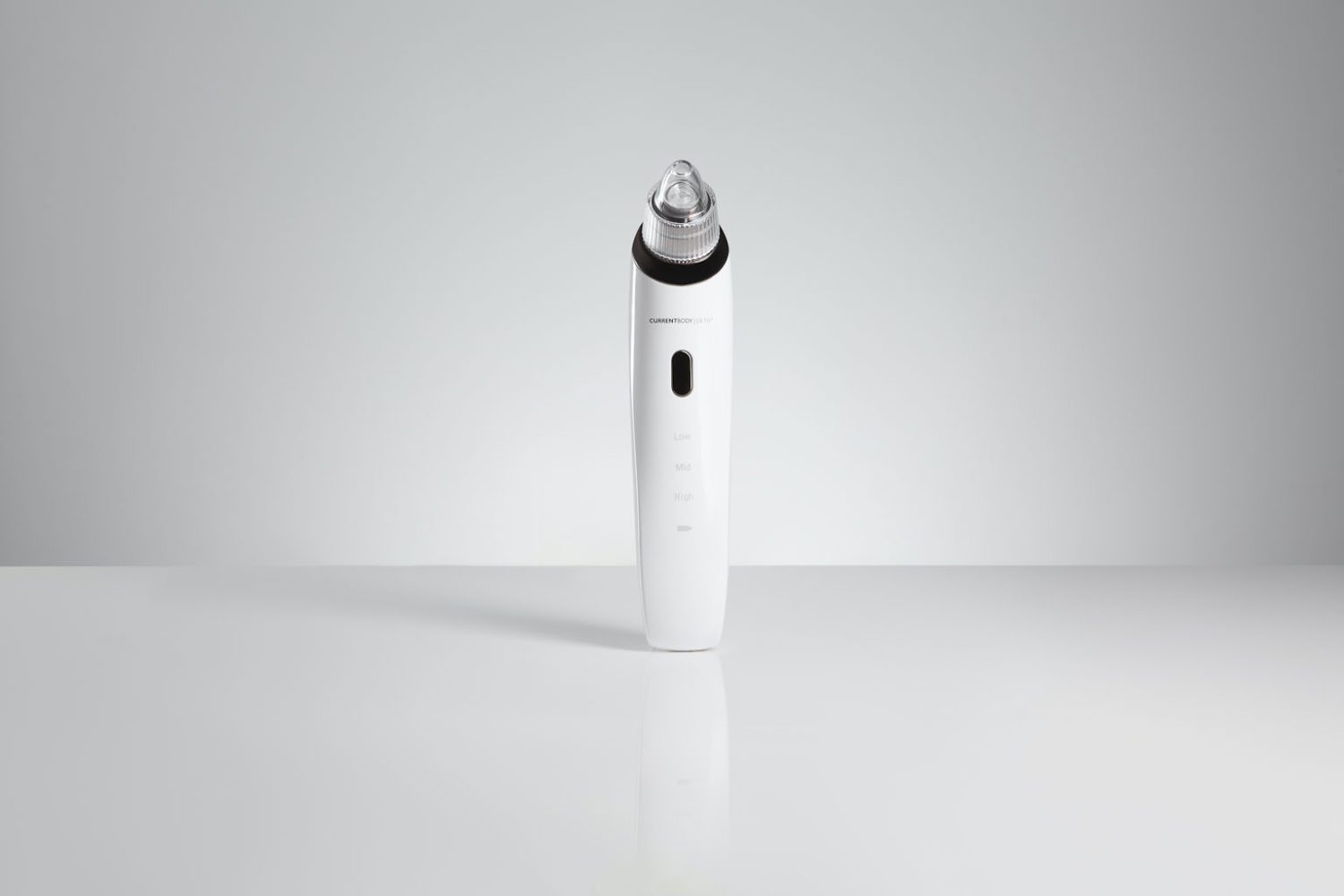 Hydrate Your Hands
This vitamin-rich hand crème is formulated without all the nasties. Replenish and heal your skin with this hand crème that gives you a healthy handful of moisture, antioxidants and love. TRY Dr Roebuck'S Cushie Vitamin Rich Hand Crème. RRP $30. Visit www.drroebucks.com.au
Carmex Minis
Carmex Minis is an adorable set of little replica squeeze tubes (5g) that are small in size but pack a big flavour punch.  Keep your lips hydrated and protected in the cooler months. TRY  Carmex Minis. RRP $8.99. Available in pharmacies and Big W.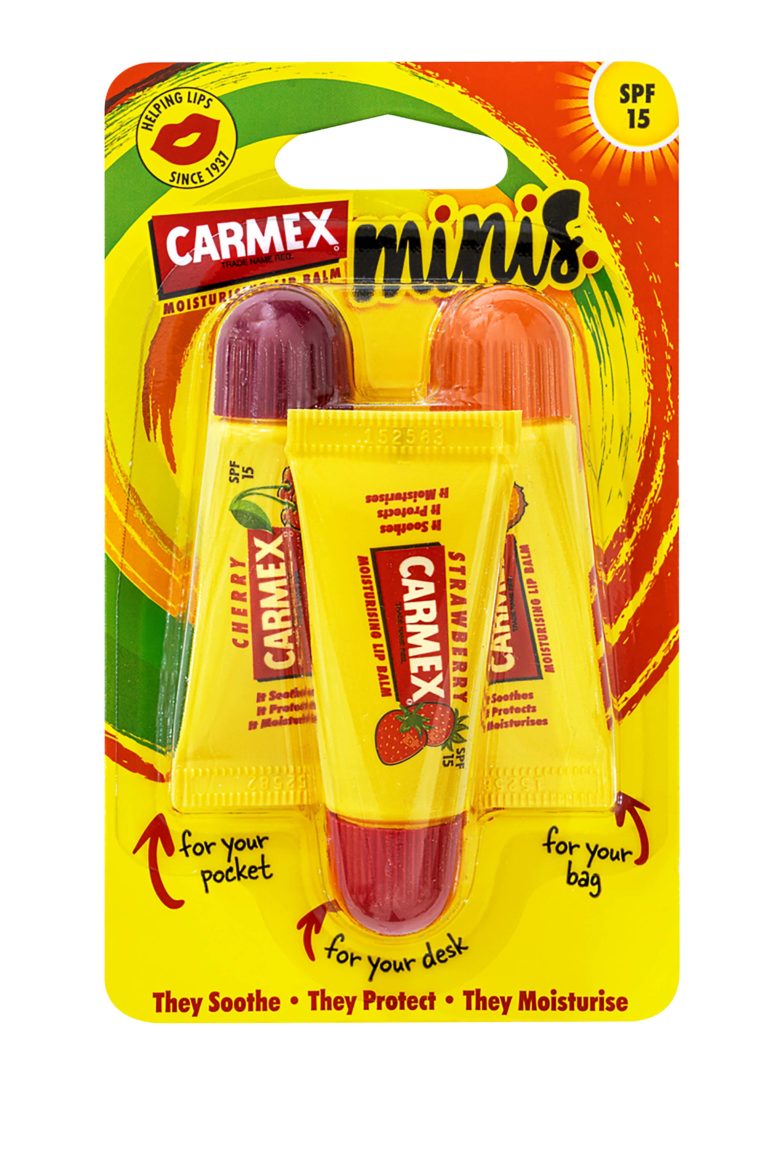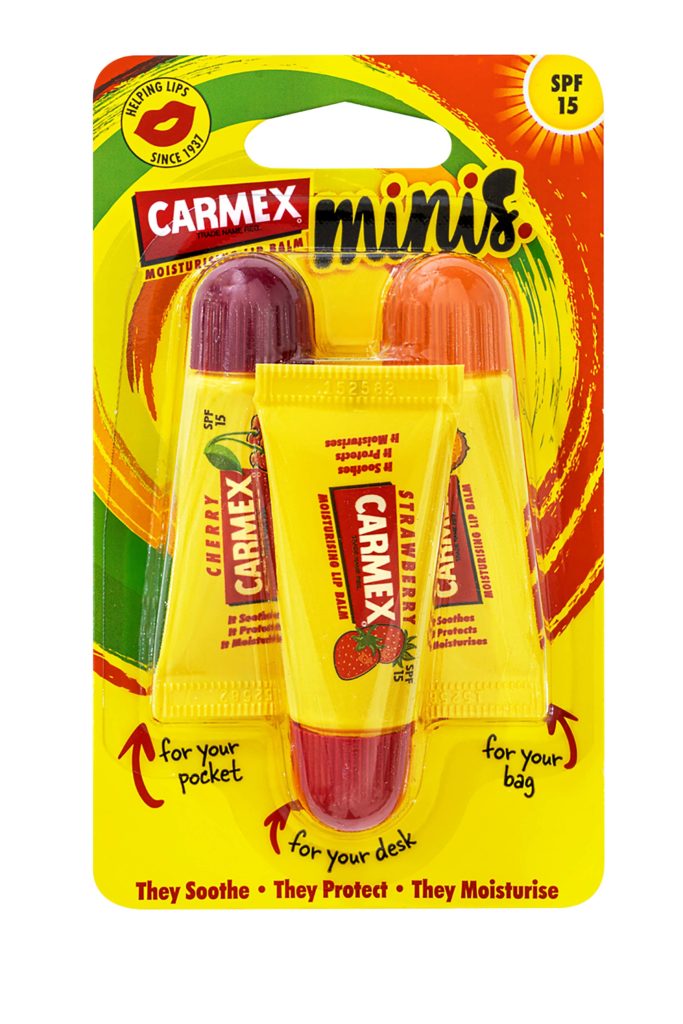 EVO Treatment
Treat your hair with EVO's The Great Hydrator Moisture Mask (RRP $38) for intense hydrating treatment that moisturises, softens and reduces frizz while adding shine. For extra WOW factor, we also love EVO Happy Campers Wearable Treatment (RRP $38), a lightweight, daily styling treatment that moisturises, strengthens and protects the hair while adding style support. Visit www.evohair.com
Restyle Hot Brush
The EVY RESTYLE Hot Brush effortlessly restyles and re-creates your blow-dry, delivering a total 'I've just walked out of the salon' look every time. Designed for styling dry hair, and equipped with heat resistant nylon bristles and mineral-infused technology, you can also create waves, curls or smooth, dry hair in minutes. The ultimate time-saver and restyling hero! RRP $199. Visit www.evyprofessional.com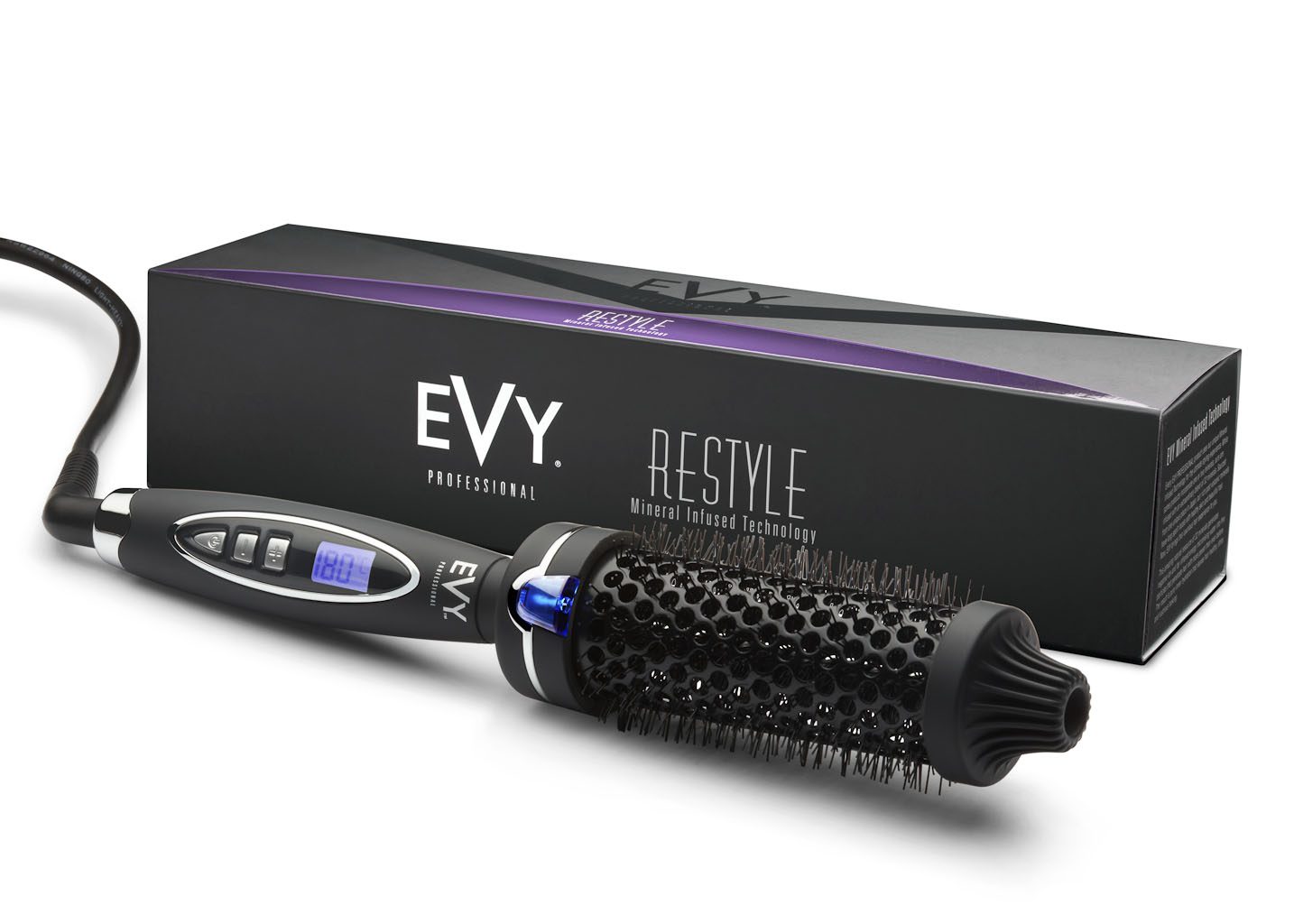 Good Morning Sunscreen
Wake up with Good Morning SPF 50 to help protect, restore and hydrate your skin. Daily protection from the damaging effects of sunlight and environmental pollutants. TRY We Are Good Inc Good Morning SPF50. RRP $29.95. Visit www.feelgoodinc.com.au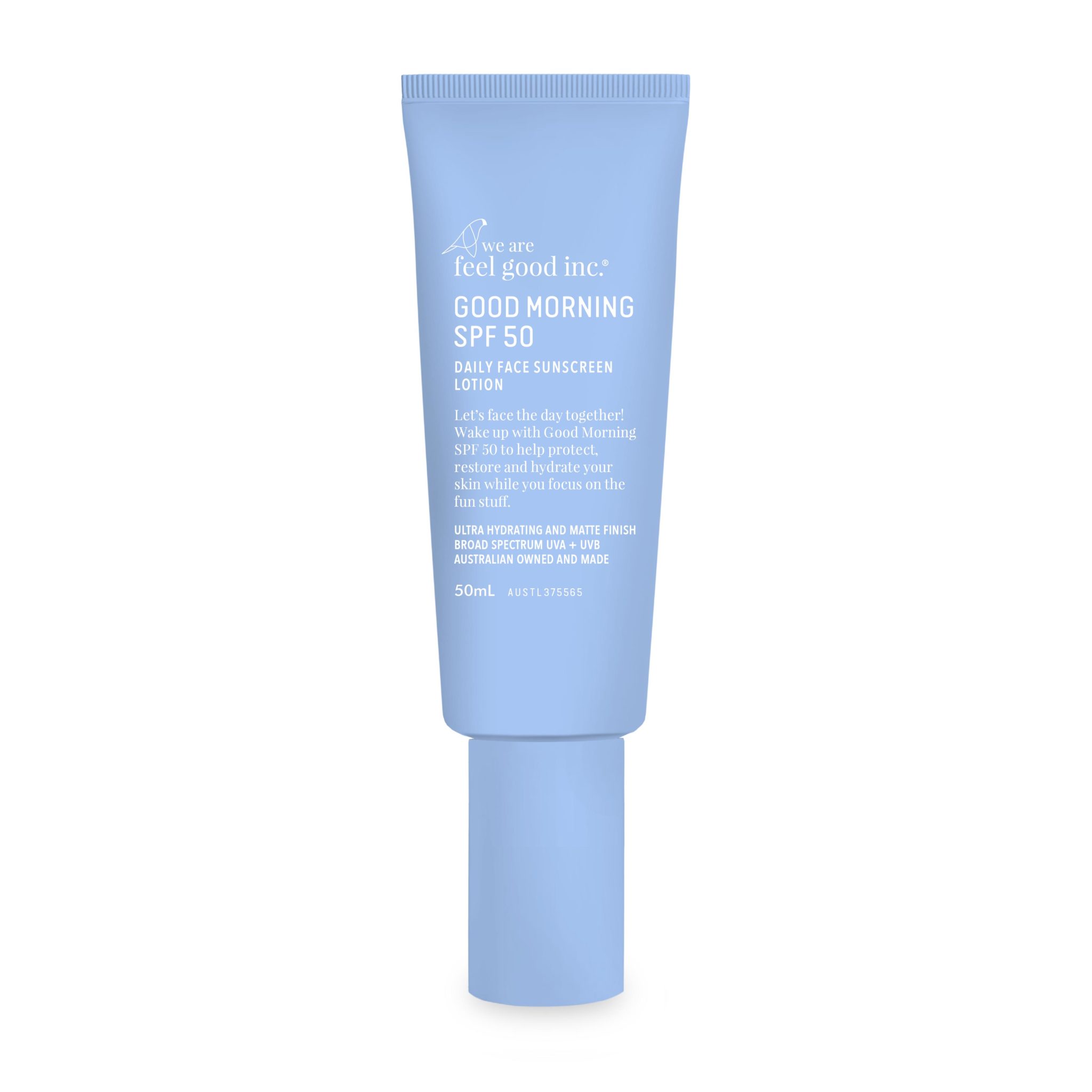 White Lightening Serum (Great post-Summer treatment)
This powerful formula safely reduces the appearance of uneven skin tone while providing significant controlled exfoliation without peeling. Very lightweight and easily absorbed for overall coverage, or as a targeted boost for problem areas. TRY iS Clinical White Lightening Serum. RRP $220. Visit www.isclinical.com.au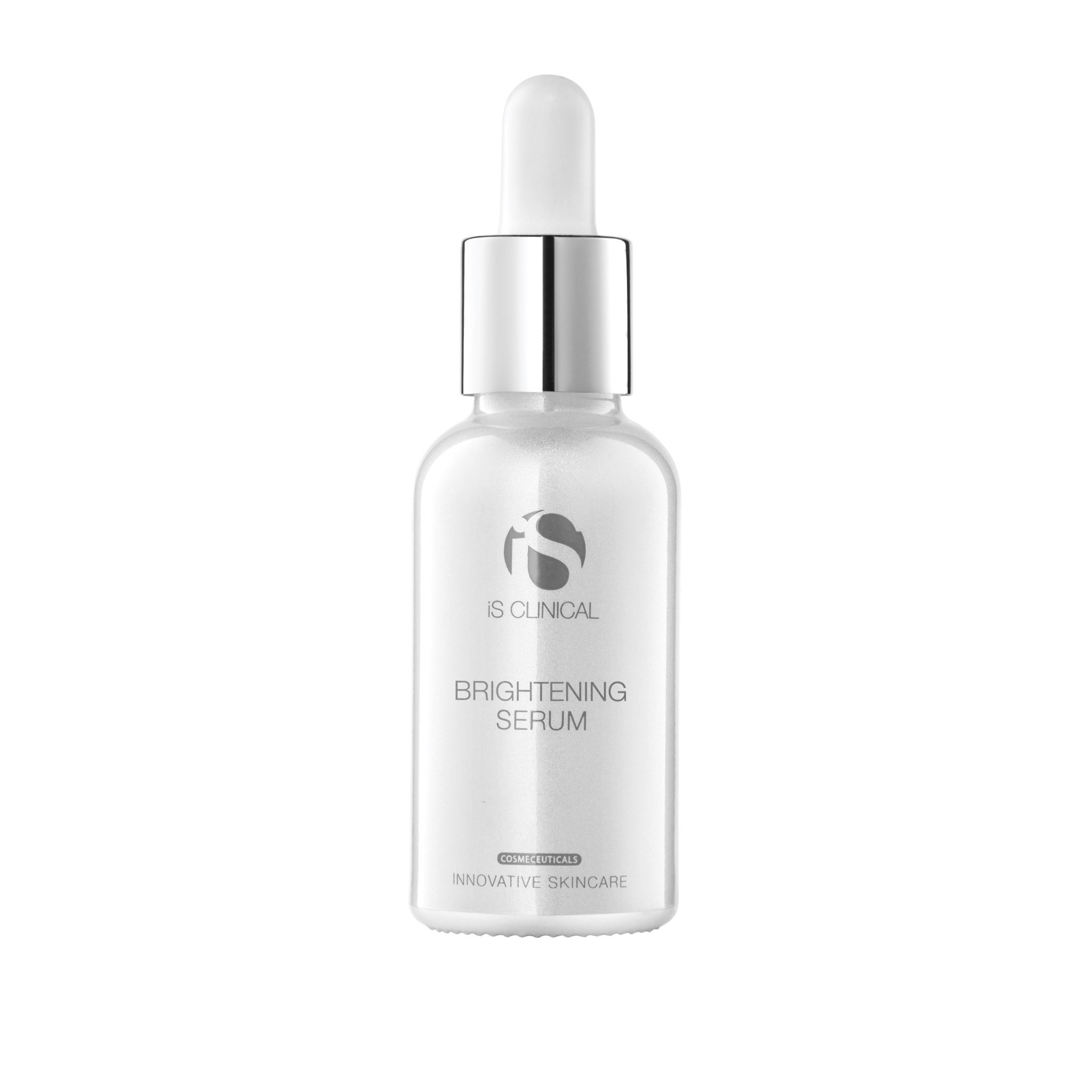 3 Easy Steps to Beauty
Try these three easy steps at night time to help create the perfect beauty regime and maintain a youthful glow with the L'Oreal Paris Revitalift range.
Step 1: The 1.5 per cent Pure Hyaluronic Acid Serum is made to replenish moisture for youthful skin. Easy to apply, leaving your skin plump and hydrated.
Step 2: The Deep Replumping Anti-Aging Cream Night is a non-invasive alternative to cosmetic procedures. Enriched with firming properties which can help plump and fill wrinkles for smoother-looking skin.
Step 3 The Filler Hyaluronic Acid Replumping Eye Cream to finish your nightly routine and help hydrate and rejuvenate around the sensitive eye area.
L'Oreal Paris Revitalift Products are available at Chemist Warehouse and Priceline.
NU SKIN Foundation (NEW)
A new and innovative formula called Nu Colour Bioadaptive BB+ Skin Loving Foundation. The skin-loving foundation enhances your complexion with a luminous finish, helps your skin respond to stress and helps protect from environmental impacts with good-for-your-skin ingredients. The skin-loving foundation comes in an array of shades to match all skin types. RRP $72. Visit www.nuskin.com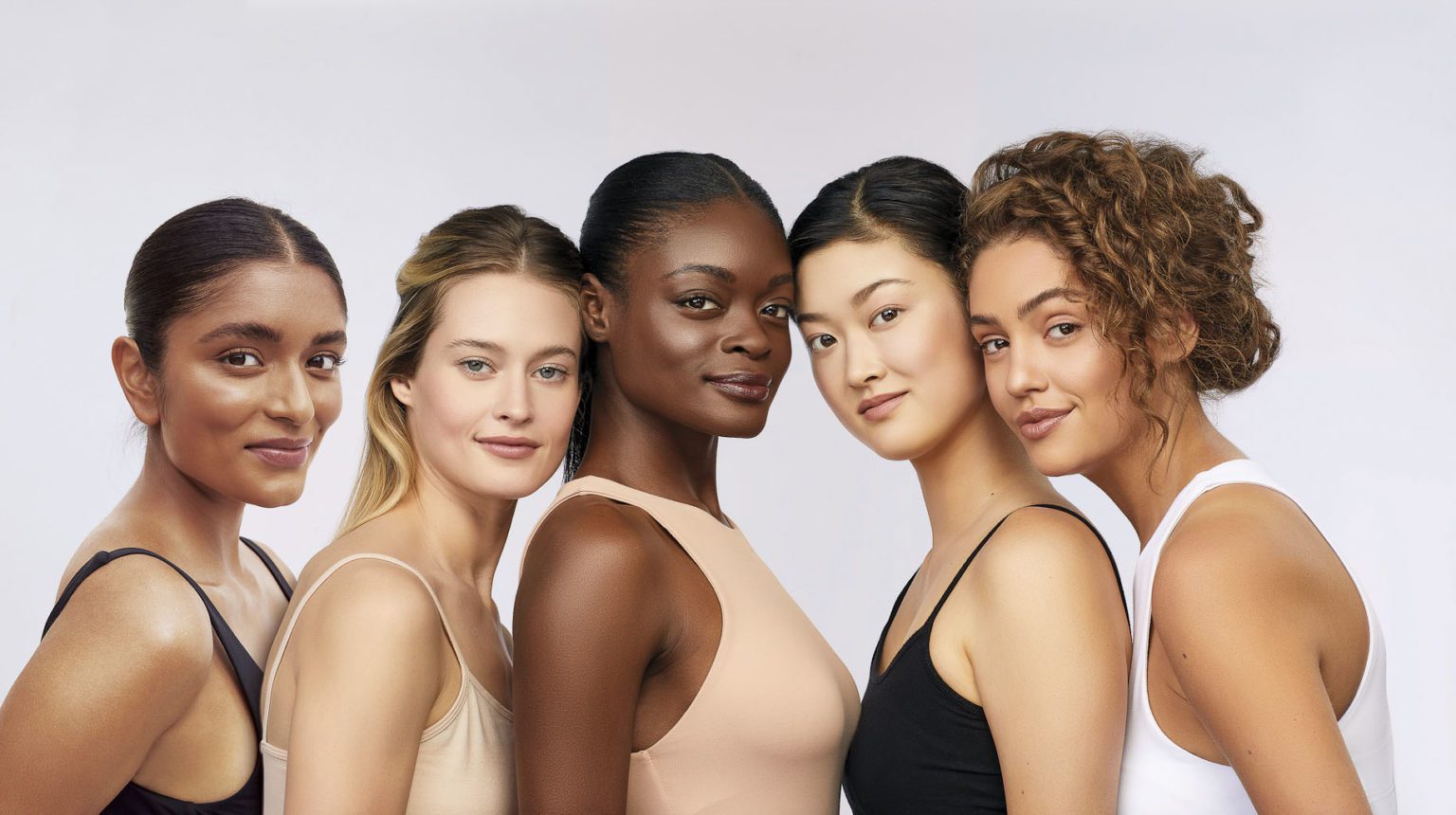 Ultra Hydrating and Repair Crème
Nuddy is the quick-fix crème for any skin emergency. Whether you're having a reaction or an eczema flare-up, apply the crème to the impacted area for instant relief. A must-have in your beauty bag this season. TRY Dr Roebuck's Nuddy Ultra-hydrating and Repair Crème. RRP $64. Visit https://www.drroebucks.com.au/collections/all-products/products/nuddy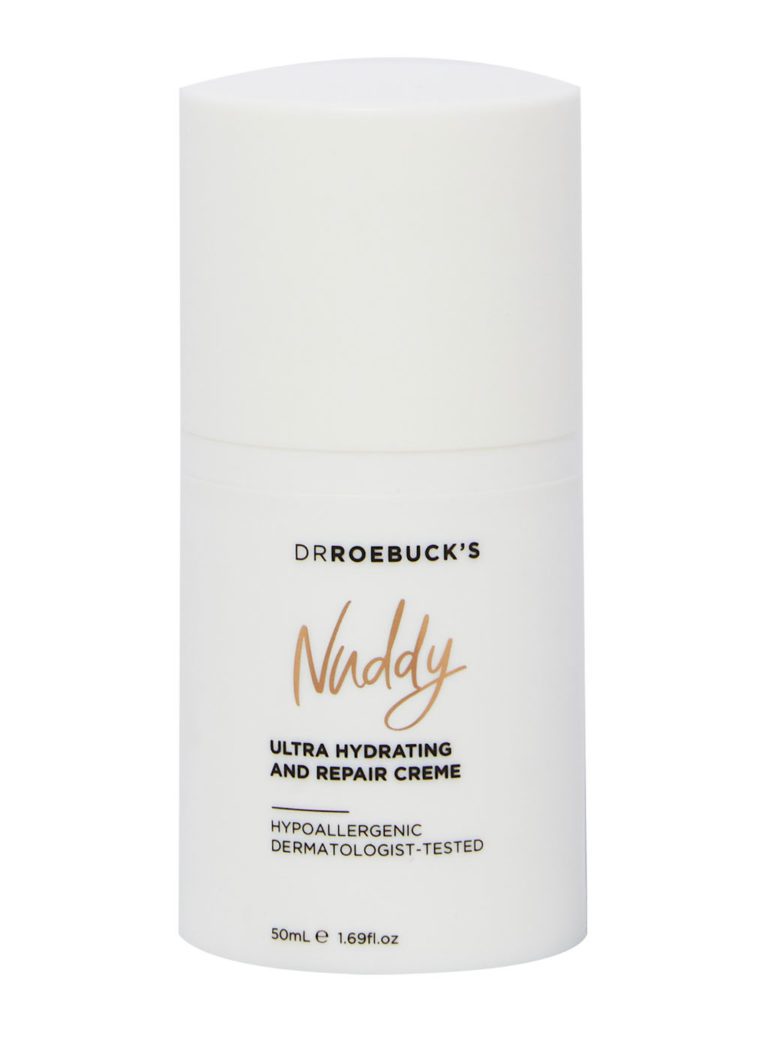 Biossance (WE LOVE)
Get ready for an instant flood of restorative hydration you can see and feel! Boost your routine with Squalane + Copper Peptide rapid plumping serum for a dewy, quenched, perky complexion. TRY Biossance Squalane + Copper Peptide Rapid Plumping Serum. RRP $104. Available at Sephora and www.sephora.com.au
Ellus & Krue
Innovative skincare powered by breakthrough science and research. Vegan, cruelty free and designed for results by using the right amount of the right ingredients to create real change in your skin. WE LOVE Ellus & Krue EPI-gNtm Serum ($148) and Hydrating Day Defence with retinol 50ml to improve skin tone, texture and natural radiance ($80). Visit Terry White Chemmart Australia Fair or www.ellusandkrue.com.au
Minenssey Clay Mask Revival Set
This luxurious nourishing cream clay mask is made with potent Australian botanicals. The mask works in tune with the skin's ability to regenerate itself in a cycle, to reveal your most youthful and radiant skin yet. Follow Minenssey's three stages of multi-masking over a 21-days to revive your skin. Minenssey's Australian Cream Cream Mask Skin revival Set. $79.  Visit https://minenssey.com/
Smart skincare tool
The PMD Clean Mini is a skincare beginner's bestie. Its antibacterial silicone and Sonic Glow technology leaves your skin clean, making it the perfect travel beauty tool for all beauty lovers. TRY PMD Mini Clean. RRP $99. Visit www.pmdbeauty.com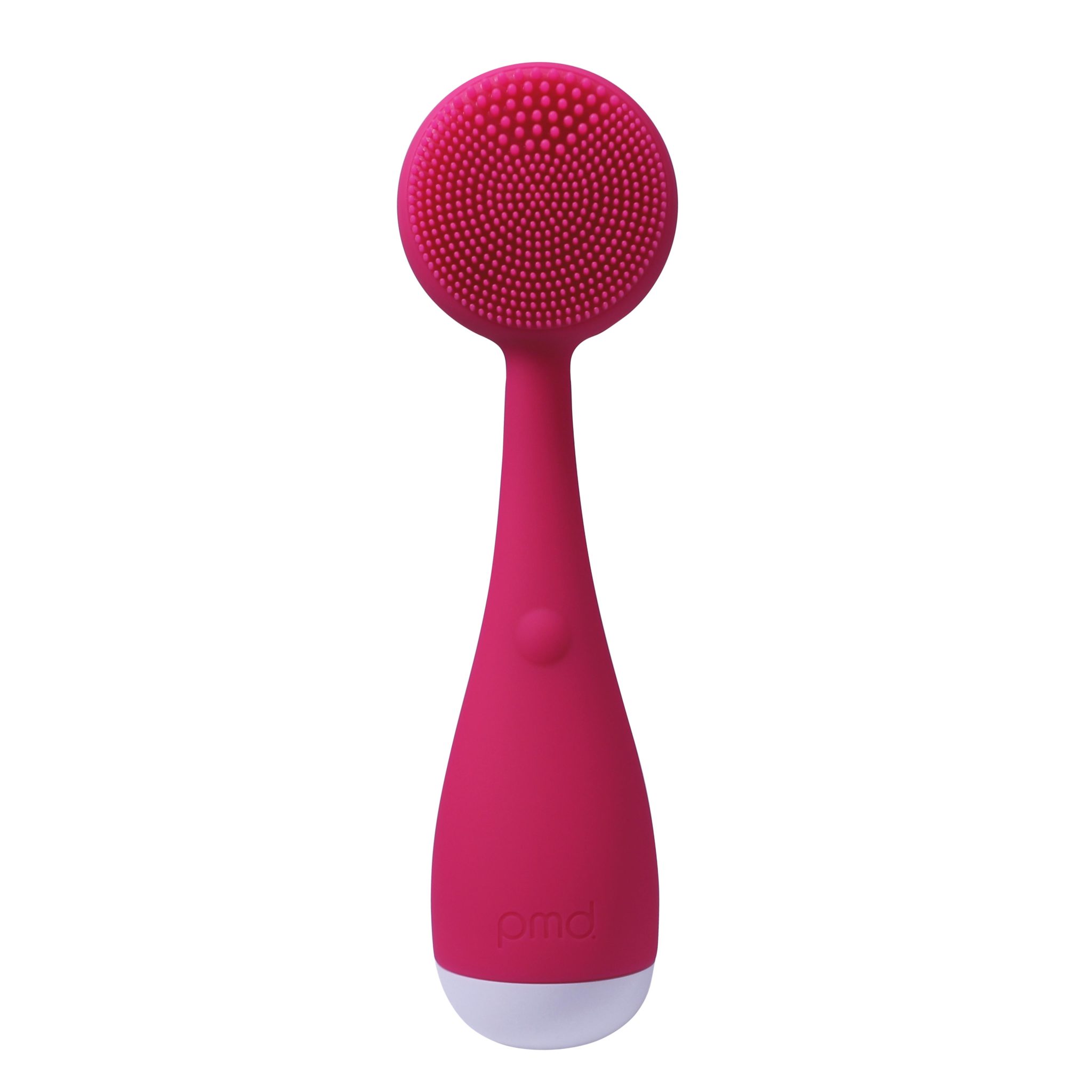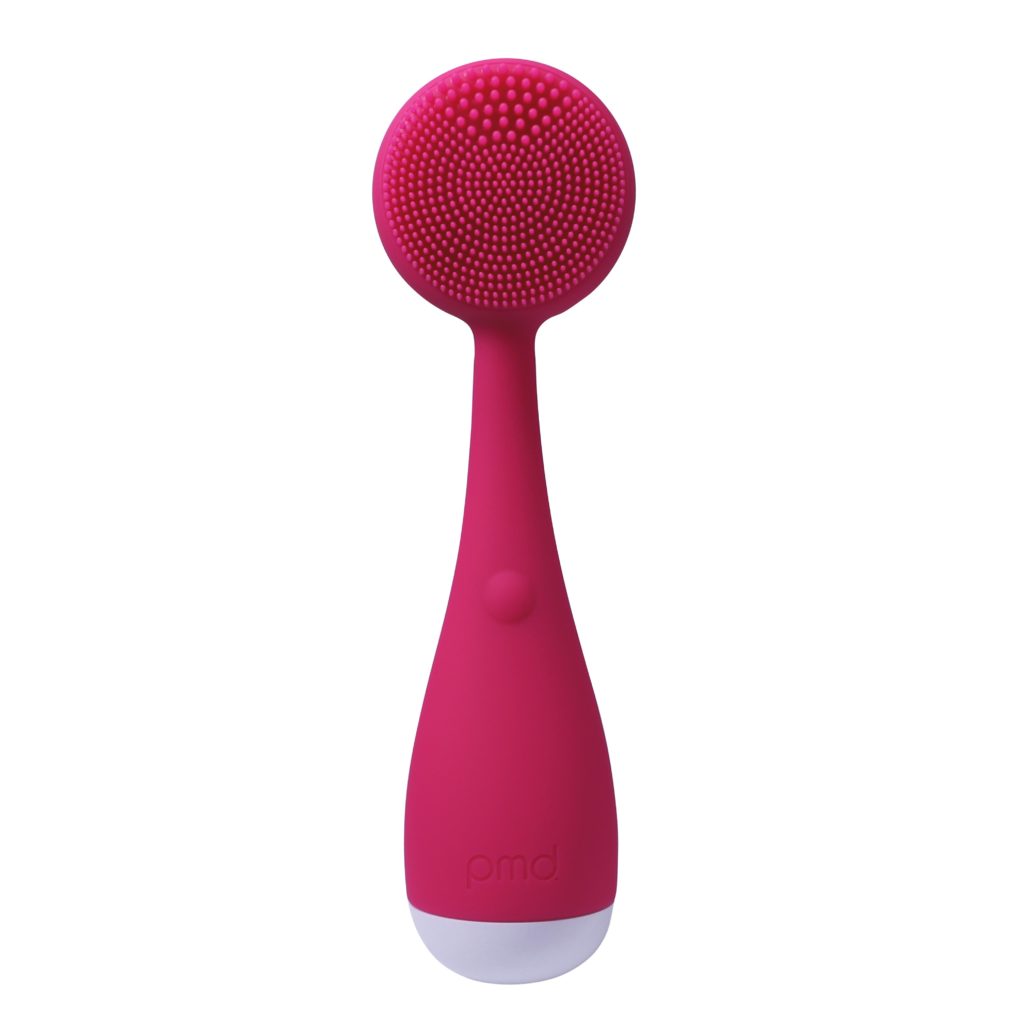 Shake to Activate Cleanser & Exfoliator (LOVE)
The perfect combination for clear, flawless skin. Packed with anti-inflammatory and anti-bacterial oils. A unique formulation that will activate when vigorously mixed. It's super healing, leaving your skin glowing, clear and healthy. TRY (QED) SKINCARE Clarify to Activate Cleanser ($54) and Exfoliator ($70) 250ml. Visit www.qedskincare.com
Tropicology (LOVING LOCAL)
Australian owned and made organic skincare collection harnessing the healing power of avocado. The core of the product is made up of 25 per cent antioxidant-rich avocado oil, naturally high in vitamins, minerals and essential fatty acids to nourish and support the skin. A must-have this season. TRY Tropicology Avocado Revitalising Serum. $109.95. Visit  www.tropicology.com.au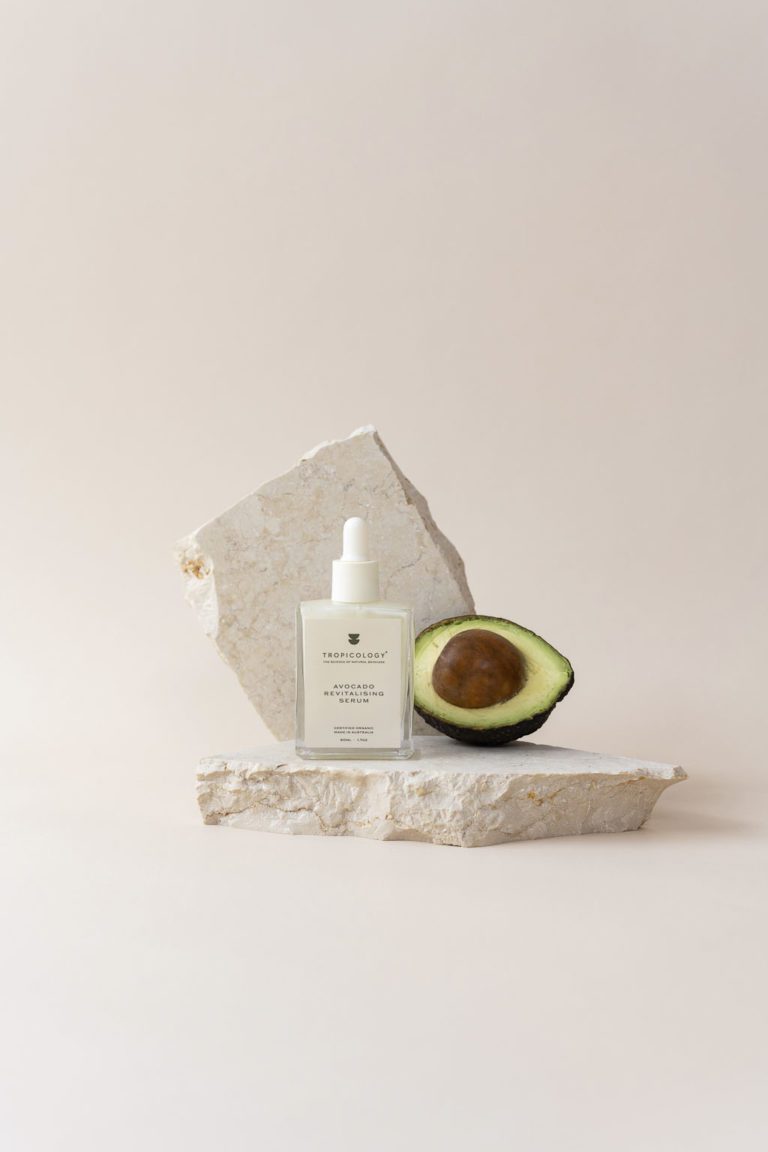 Led Light Therapy (AT-HOME TREATMENT) A Game Changer
We all dream of smooth, glowing skin and now with the at-home LED mask from Current Body you can achieve that in a matter of weeks. The CurrentBody Skin LED Light Therapy Mask stimulates the production of new collagen, calms redness and creates even skin tone using dual technology. The Red Light and Infra-Red Light rejuvenate the skin leaving you visibly glowing, with noticeably healthier skin. Loved by celebrities the world over TRY CurrentBody Skin Light Therapy Mask. Rrp $515. Visit www.currentbody.com.au
The Secret Skincare Day Brightening Elixir
A luxuriously smooth and nourishing daily elixir, formulated with a mix of prescription and active ingredients that work to reveal a luminous and glowing complexion. RRP $220. Visit www.thesecretskincare.com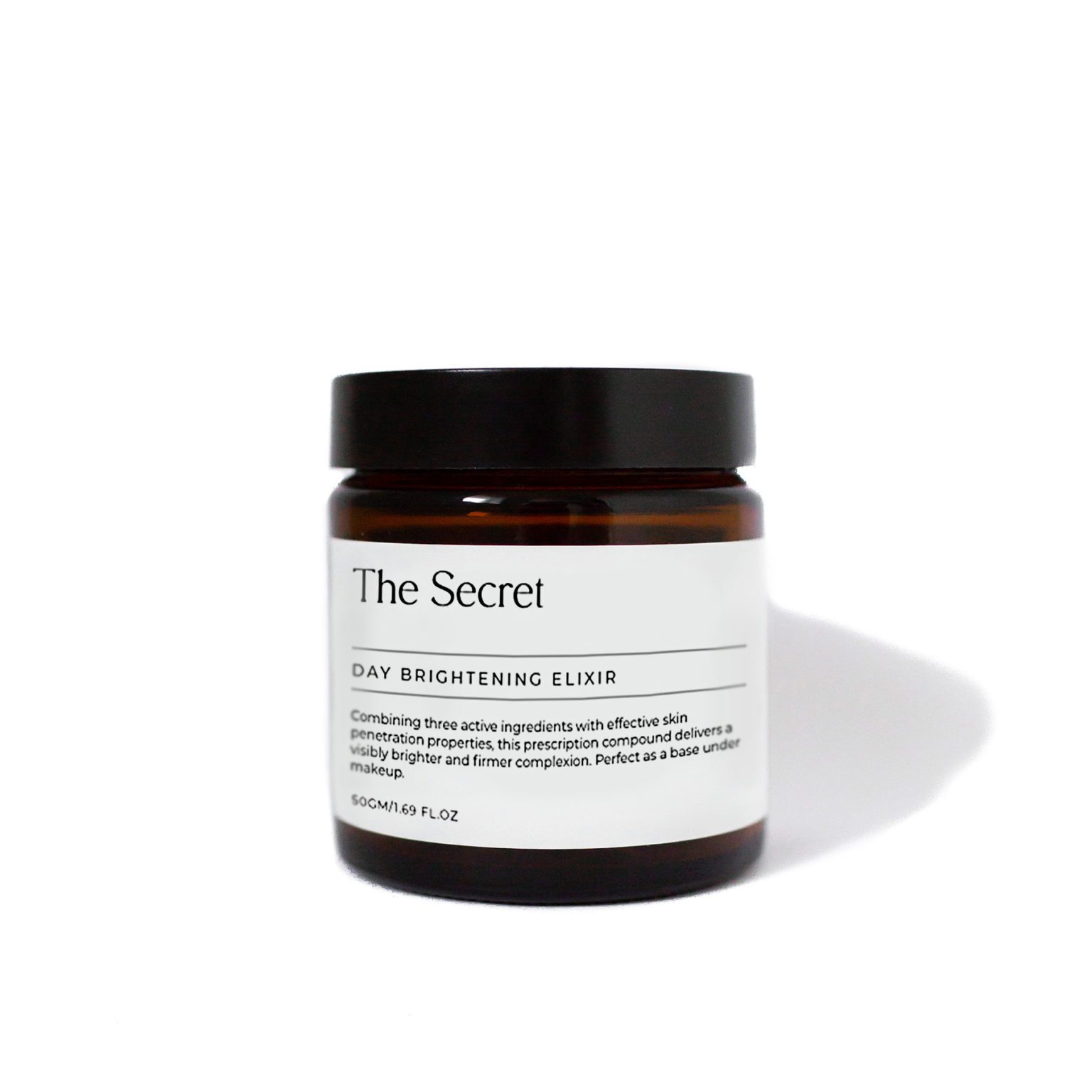 Weekend hair
Keep your hair fresh and clean in-between washes. TRY JOICO Weekend Hair. RRP $28.95.
Visit www.ozhairandbeauty.com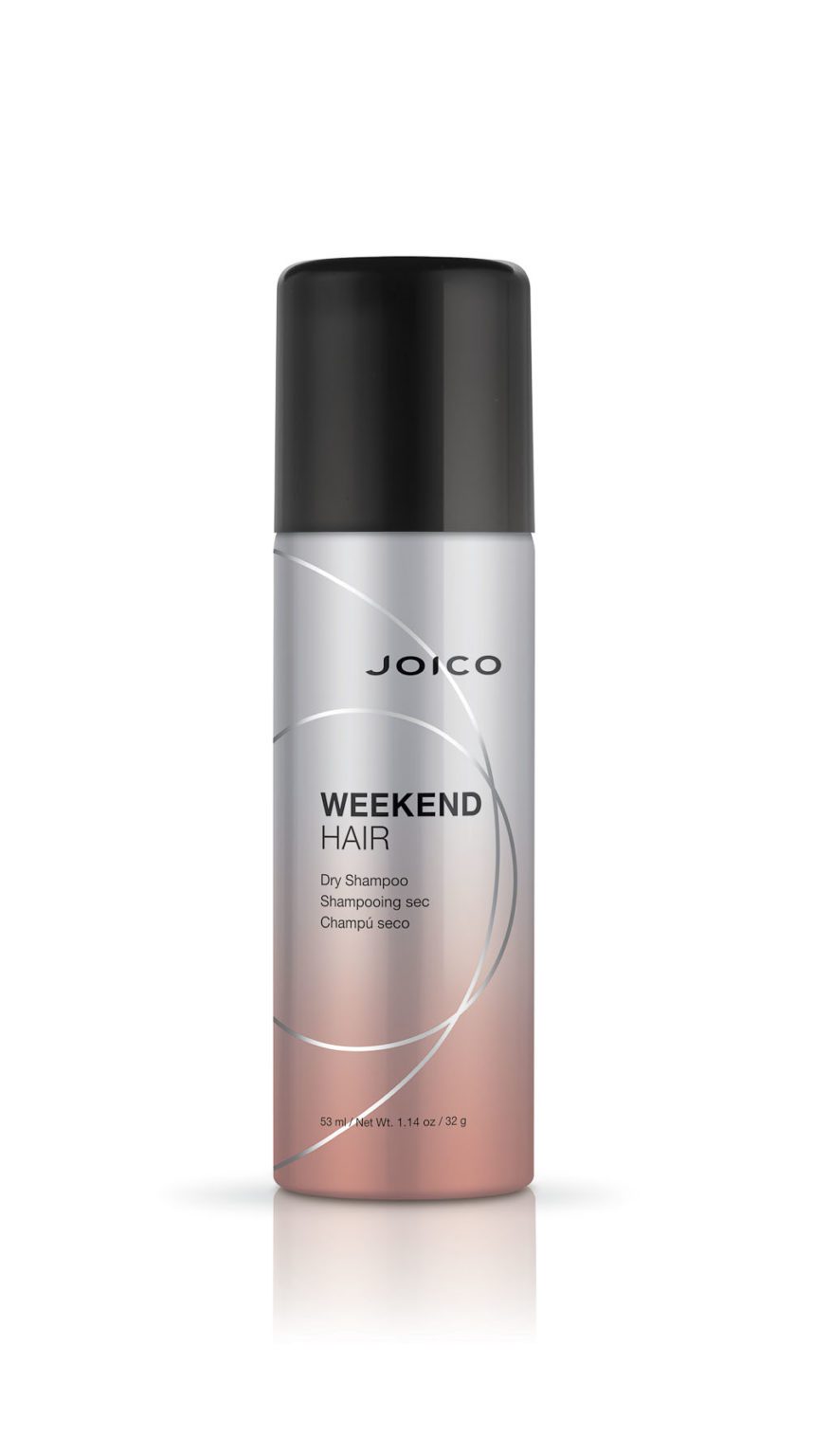 WhiteGlo
The ultimate toothpaste for teeth whitening, with results in three days. Enamel safe and fluoride protection. Try White Glo Professional White Whitening Toothpaste. RRP $5.99. www.whiteglo.com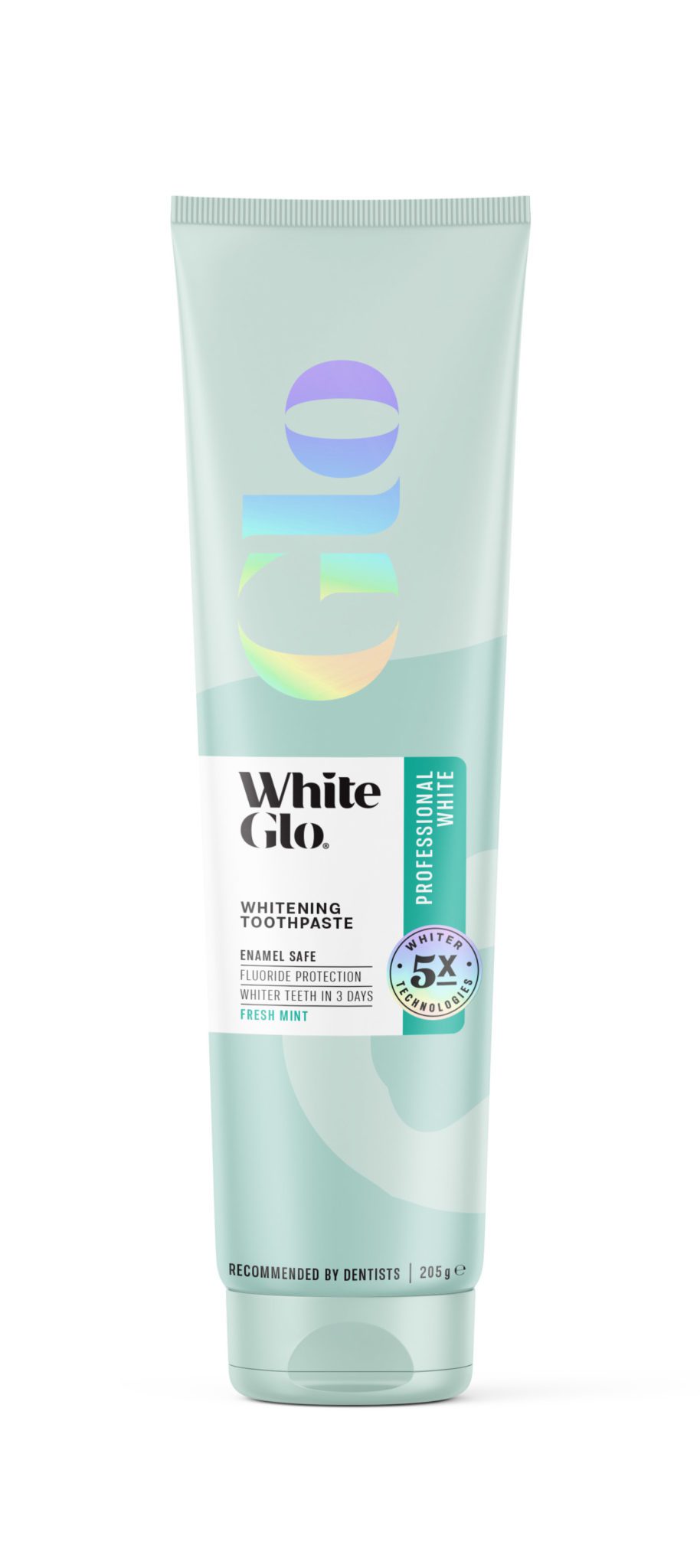 Mandarin & Basil Organic Lip Balm
Soothe and moisturise your lips with this nourishing lip balm. Formulated with organic butters, oils and waxes. TRY Vanessa Megan Mandarin & Basil Organic Lip Balm. RRP $19.95. Visit www.vanessamegan.com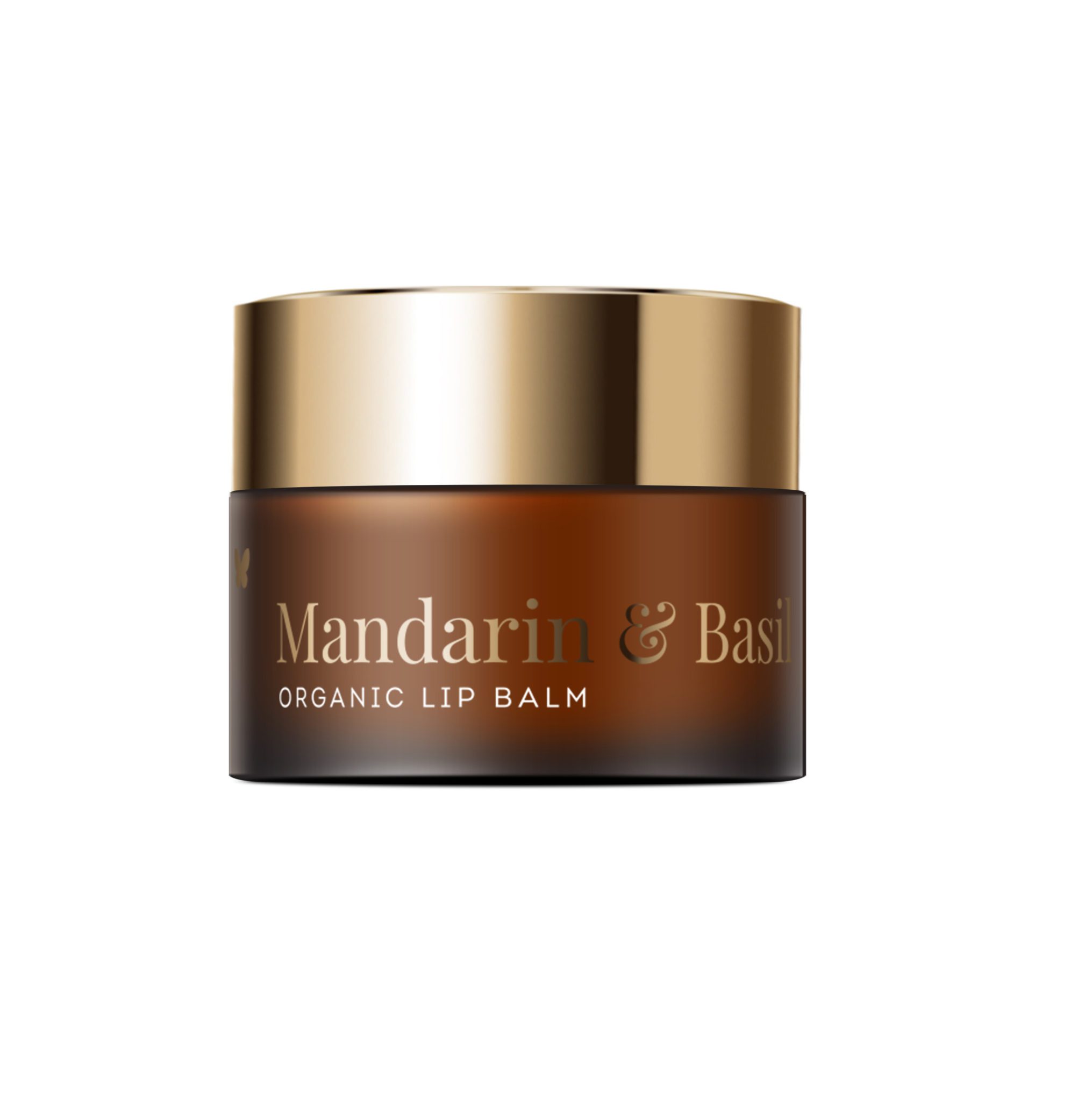 Naturally Serious
Naturally Serious cold-pressed peel pads will combat dryness, uneven skin texture and tone. Easy to use exfoliating pads for the post-workout to quickly remove sweat and impurities. RRP $45. Visit www.sephora.com.au