Expert Medicinal Cannabis Doctor Look to Break Stigma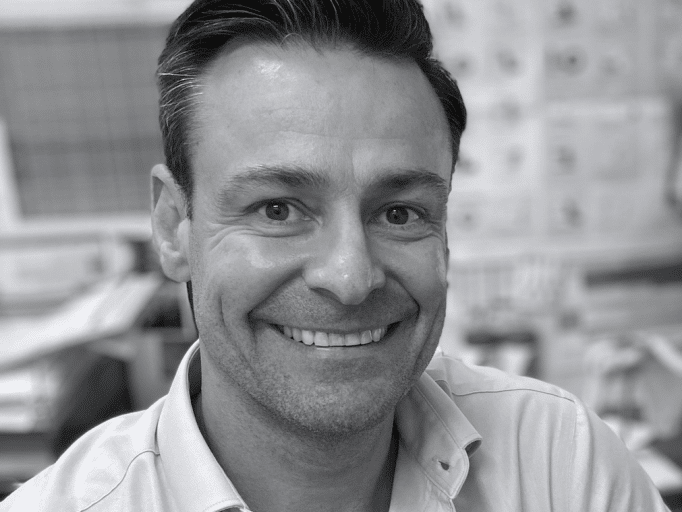 WORDS: Tabatha Willis PHOTOGRAPHY Supplied
Australia's top medicinal cannabis doctor Dr James Stewart and two-time Olympic Hockey gold medallist Jenn Morris are looking to break the stigma on medicinal cannabis and usage surrounding Australia's current driving laws.
In a bid to raise awareness of having medicinal cannabis recognised as a viable treatment option for those suffering from a range of health conditions, industry leaders are looking to bring forward a conversation on why patients prescribed medicinal cannabis currently can't drive in comparison to other schedule 8 prescriptions.
Research institutions including Swinburne University's Centre for Human Psychopharmacology are currently conducting studies which include the effects of medicinal cannabis product on driving to investigate what levels of THC affects a patient's ability to drive.
"With over 300 products on the market at the moment for different health conditions, it's time we look at breaking the stigma surrounding medicinal cannabis and fully investigate it's potential as a safe and effective treatment option for patients instead of just a recreational drug, which a lot of Australians still view it as," said Dr James Stewart, who was recently awarded Australian Doctor of the Year and the People's Choice Award at the 2021 Australian Cannabis Industry Awards.
"The current law in most Australian states prohibit driving while taking THC oil even if it is prescribed by a doctor, whereas the Tasmanian government has allowed patients who are prescribed and administered the legal dose to retain their ability to drive whilst retaining clinical benefits. Many patients are allowed to continue their way of life in regard to driving with different therapies and I believe Australia should become more progressive in the approach of investigating and recognising medicinal cannabis as a possible option for treatments of numerous health conditions so those prescribed cannabis can be afforded the same opportunity. "I think once medicinal cannabis usage is de-stigmatised through education and research, it can be more accepted in all medical practices."
In Australia, it's currently illegal to drive while taking any form of THC in all states except for Tasmania, where patients prescribed and administered medicinal grade cannabis in accordance with the Poisons Act 1971 can drive with a low detectable amount within the body's system.
"While I have been recommended to try a balanced product which is unlikely to affect my ability to drive safely, I have been unable to do so due to current laws it's just not an option at the moment," said Jenn Morris, dual Women's Hockey gold medallist and Non-Executive Director of LEVIN Health, one of Australia's leading medicinal cannabis companies.
"If the research and studies say that medicinal cannabis doesn't impair the driver's capabilities, then we need to take steps in changing these laws, reflecting a similar approach that the Tasmanian Government has taken. Currently there are other pain relief medications out there that can be more physically impairing and yet do not restrict you from driving. So many people in Australia suffer from long-term pain, myself included, and I would love to see action being taken on recognising medicinal grade cannabis in our laws in a similar way other pain relief medications are."
Committed to solving some of the most challenging health issues facing the wider community by using sports advocacy and leadership to support its evidence-based research, Australian health science company LEVIN Health are helping to find treatment options for these growing health issues. The company uses an evidence-based approach to develop pharmaceutical-grade medicinal cannabis products and objective diagnostic and treatment devices for numerous health conditions. To help guide its research, activities, and strategy in areas including chronic pain, concussion, and mental health, their Medical and Sports Advisory Boards provide Levin Health access to each member's unique knowledge and industry experience.
About Levin Health: LEVIN Health is an Australian sports science company focused on evidence-based research, development and commercialisation of medicinal cannabis products initially for the treatment of pain, mental health disorders and sport related ailments. Its purpose is to help people to improve their lifestyle.
The Company will complete a world leading gold-standard clinical trial investigating the efficacy of its patented medicinal cannabis formula, clinically validating its use in the treatment of pain and secondary indications, such as anxiety, stress and insomnia.
Upon the anticipated competition of the Phase 2a trial in 2023, LEVIN Health will leverage its prominent sport and medical contacts to deliver on its commercialisation strategy of providing direct patient access in Australia and overseas.
Completion of this trial will provide a breadth of clinically validated data currently lacking in the medicinal cannabis market which is expected to reach over US$1.5 billion in Australia alone, and US$103 billion globally by 2024.
Levin Health currently has a range of prescription products available under the Levin™ brand accessible through the Special Access Scheme. All products are made in Australian GMP-certified facilities with Australian cannabis. They are committed to developing and providing the best cannabis-based medicine possible.
Instagram: @LevinHealth
Facebook: @LevinHealth
Twitter: @LevinHealth
LinkedIn: @Levin-Health
YouTube: Levin Health