Australian Modern-Day Heroine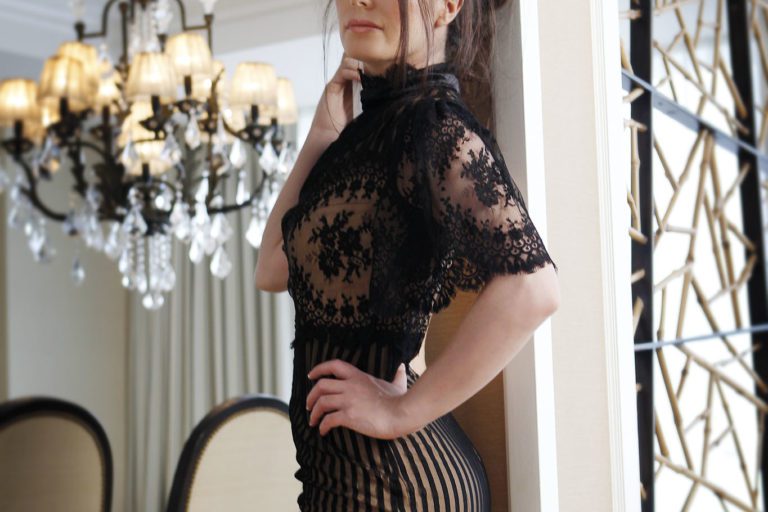 WORDS: PHOTOGRAPHY
Perhaps it's her stunning large blue-green eyes or her innate elegance. It's probably both which have endeared Dinka Dzubur to major directors across the world rising through the ranks of Hollywood.
There are multiple dimensions to this super heroine. Dinka Dzubur's story stands alone, as a canvas for an original biopic.
The actress and model has starred in True Blood and walked for designers including Project Runway star Kini Zamora in LA Fashion Week. She also starred recently in Battle of the Sexes.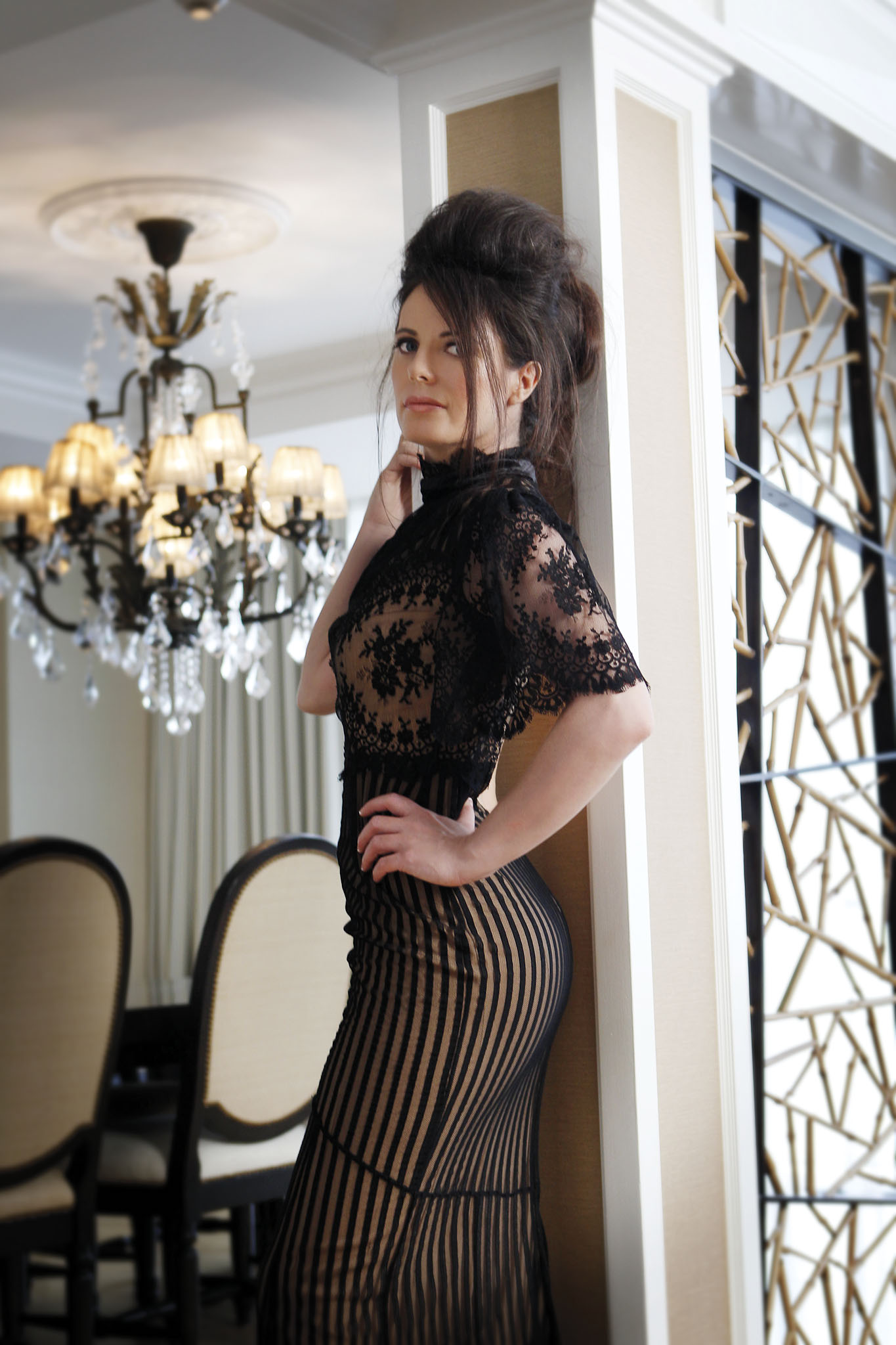 However, it's her own story that reads like a script from a movie.
At age five she and her family found themselves in the midst of the Balkan War. It was an abrupt pause to a previously happy, fun-filled childhood.
"I grew up in a privileged and educated middle-class family. I remember magical Christmases in Croatia, where I was born," she tells ORM. "I remember building snowmen with my siblings. In summer we holidayed as a family, we went sailing and swimming in the crystal clear azure Adriatic Sea. Our household was always filled with laughter. The most treasured memory I have is watching Gone with the Wind with my mum on repeat. I used to memorise the dialogue and I would dress up in mum's fur coats and high heels, put on red lipstick, go around the house and pretend I was Scarlett.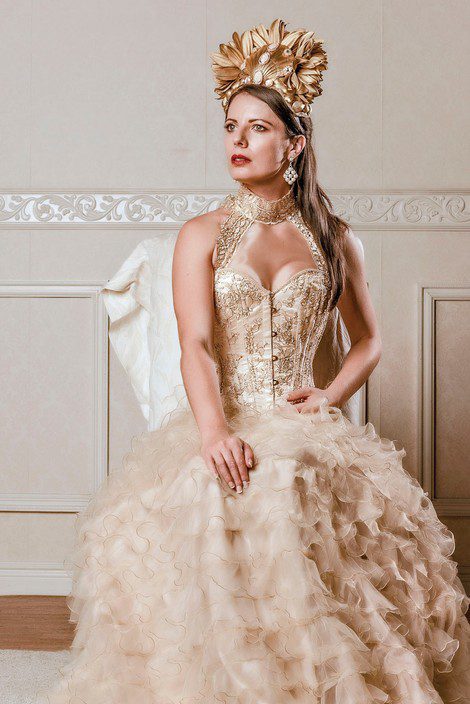 "Some of my strongest memories about growing up are sports related, that was such a large part of my life. I was a gymnast and loved ballet. I was a disciplined child and had a trainer who was rigorous with me."
She tells it was literally during a sport's class that the war began.
"I was in a gymnastics class and I remember sirens going off," she says. "The teacher said, 'Go home kids'. I remember standing in the confusion trying to understand what was going on. My school stopped. I was a child when the war started. No one understood then that it was going to be as brutal as it ended up being. There were lots of peace protests. I put on a dance and poetry show to help the peace movement."
Dzubur was sent, with her older brother and sister to Germany to live with her aunt. "My parents wanted to assure our safety," she says. "It was meant to be for two weeks – it turned into six months. My mum and dad were still in Croatia, waiting for the war to stop. My father had built our family home; he's a technical engineer. We had a happy life. After six months and the situation worsening, what sequenced was a turbulent escape out of the Balkan province in search for a peaceful, new home.
"We moved to the Gold Coast to start a new life with family here. We had to start all over again," she says. "Looking back, my parents are my heroes. We had family on the Gold Coast so it made sense to move here. We considered Melbourne but my mother wasn't too keen on the changing seasons. Sydney was more corporate. We wanted a family home and a community feel."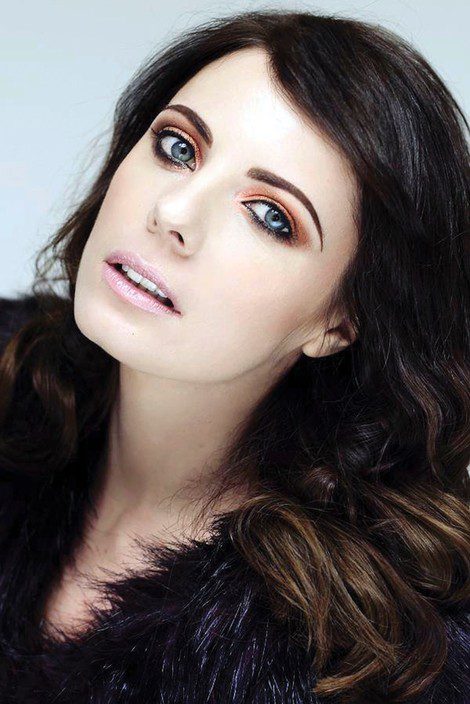 Dzubur was a high-achieving student. She completed a Bachelor of Journalism at the University of Queensland. She was then accepted into the prestigious three-year conservatory based Bachelor of Fine Arts (Acting) course at the Queensland University of Technology.
"I had wanted to do acting initially but was faced with a lot of opposition. I come from a very academic family and everyone hoped I would choose law instead. I would in fact make a great lawyer. So my father said, 'you're a smart girl, it will be in your best interest to study something practical first. If it turns out that acting is your passion, we will give you our blessing, but our advice is to do this course first.' I thought that was very reasonable."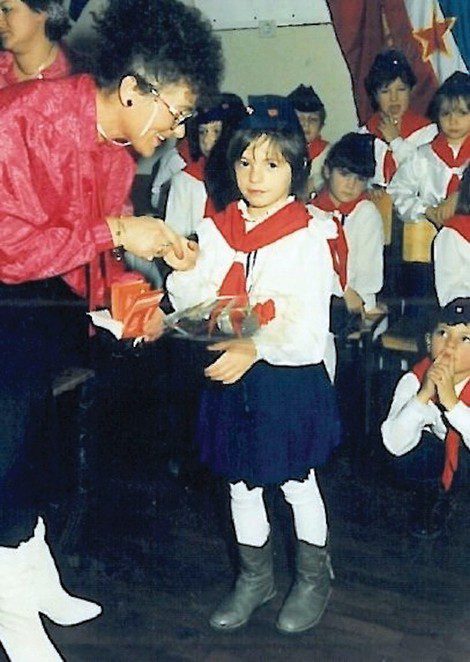 This was all discussed at a family meeting. If that sounds very cultured and civilised, that's because that is the way their family worked.
"My father was recognised worldwide for his work, he was known as an innovator in his field and I get most of my life advice from him. We always sit as a family and engage in conversations. It taught me to always have a voice, to always have an opinion. I'm very close to all of my family members, that's something I really value.
"My parents were very determined to offer us the very best future possible. Being in the whirlwind of constant change as a child taught me many lessons. My intuition is very sharp. I can go into a new situation and act very fast. I'm very welcome of change, and I'm a fighter. I fight the battle that needs to be fought. I don't give up. I have strength and resilience, that comes from my parents. I saw the battle they went through."
A childhood that saw her moving across Europe also made Dzubur very adept at languages. "I love linguistics. My German and Croatian are fluent. I also have an ear for accents."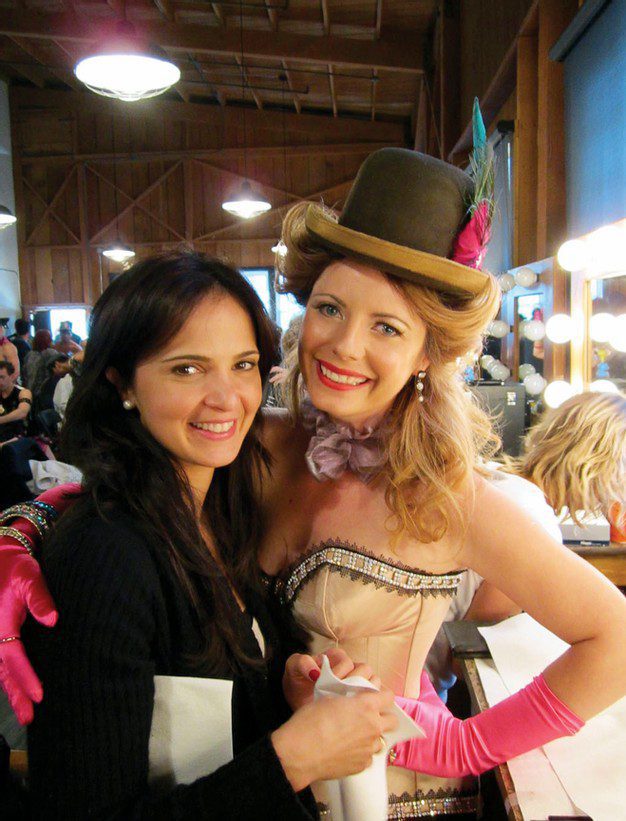 Having graduated, Dzubur moved to Sydney initially and did some modelling work. She was really drawn to film and TV and became increasingly frustrated by the limitations of roles on offer. She was looking for roles with depth and complexity that just weren't coming to the table. "I wasn't a straightforward casting choice in the Australian or later the American market," she says. "Most of the time, I feel like I am breaking concrete. It really is about convincing studios and network executive heirs that I can play a primary non-traditional part and I won't settle for less. I won't be stereotyped. I'm proudly Australian but I am also a woman of the world. As a woman of the world, I'm very rarely given the material I'd like to explore. My aim is to touch people around the globe through my work and I am going to utilise the Film and TV medium to push things forward. Playing a Bond girl may well be fantastic but I'd rather play Bond! I fight the big fights. I am drawn to bold stories that have a distinctive story arc and gear towards female empowerment.
"I don't really like labels based on gender or ethnicity. In fact, I don't really like authority. I have been my own Boss for so long, it can be so challenging to accept what is being offered to me rather than personally having an input in vesselling the direction of my career based on personal preference. So as a budding actress, I made friends with all the studio heads and show runners. I learned to produce. Based on my journalism background, writing has always been a passion. I started writing screenplays. I had, and still have great mentors, both men and women who have been very supportive. You're never handed the power – you take it. And you work harder than every other person in that room."
Taking her destiny into her own hands, she created her own production company Chandelier Films in Sydney in 2011, four years after she'd graduated and is currently developing a number of feature and TV projects. The company's mission statement is to create women-centric stories that are rich and full and non-stereotypical envisioned for a global market.
"I realised very young, to reach my full potential will require taking leaps into the unknown, out of my comfort zone. I felt that the only thing I can strive to do is stay true to myself, at any given time and step out of something that may be safe or traditional. When I launched my production company, it was to tackle the dearth of nuanced roles for women of strength symptomatic of a larger systemic issue."
Most notable film she produced and co-wrote was the short film Little Hands which explored the impact the Balkan War had on women and children. The film premiered in A-List Academy® Accredited Sydney's Flickerfest and Croatia's Pula Film Festivals. Most recently, Dinka won the International Award for 'Best Actress in a Leading Role' at the 2016 Sanctuary Cove International Film Festival for her portrayal of Mia. It was this film that took her back to her birth country for the first time.
"I loved playing Mia in Little Hands. She was a complex character. I worked with a lot of orphanages and organisations in the Balkans when writing the script and researching my character as I wanted the story to be authentic. I enjoy the process of understanding a character that is vast and complex rather than light and uncomplicated.
"I always knew I am going to build a career on my own terms. For me, it is important to champion women's stories as smart, savvy, strong and empowered villains. It's important for me to positively contribute to our cultural landscape."
On lessons from her father Ramiz…
"My father would say, 'don't start something unless you're going to finish it. You've made the decision, don't be a quitter.' I have always carried that attitude."
On the Hollywood lifestyle…
"That scene is very noisy – and it's not very me. LA can be very plastic. I'm in it for the work, not for the fame. I try to stay out of the scene as much as possible. I avoid the paparazzi. That's fine if you want to be a reality star but that's not my path. I do keep an apartment in LA near Runyon Canyon. All that fresh air in the morning when you first wake up is incredible."
On keeping fit…
"I love rock climbing and skiing, although I haven't been for years now. I love boxing and running. I also do gymnastics, dance, Pilates and I like high impact sports. They make me feel empowered! For me sport is really about mental discipline. My passion is in my core. Sport helps me keep it raw and drive me. I'm full of energy. I suppose it's a synergy of happiness."
On actresses she admires…
"I'm always looking for depth of character. I like the layers to Cate Blanchett, and Nicole Kidman in Big Little Lies is amazing. She's done really well at challenging herself over and over again. I keep being compared to Eva Green based on physical resemblance. Kate Winslet and Angelina Jolie I also really admire. I don't really get star struck when I meet people, more intelligence struck."
On irreplaceability…
"I am One-of-a-Kind. I am irreplaceable."
On equality…
"Economic, gender and cultural equality in mainstream films & TV is an important priority and human right. We need to look beyond the casting stereotypes and labels to establish and shape a more progressive culture. We need to step away from the formulaic tropes and cliché storyline narratives."
On what is sexy…
"You can absolutely own your femininity and inner fire but also be smart and tough without losing your sensuality. To me sexy is about celebrating your individuality and having an inner glow of confidence, wielding public influence by virtue of intelligence, knowing your self worth and pushing boundaries to perform at your peak best, whether professionally or personally. I also think independence is sexy. I like being fully in charge of my life."
On success…
"Success to me is living with authenticity, passion and a sense of wonder. Committing to only that which lights my fire and challenges me to be my best. Success means living my truth with integrity, sharing my gifts and making a unique contribution to the world through my pursuits."
On what she'd like to achieve…
"My mission statement would probably be that there are people who watch things happen and there are people who make them happen. I would like to be the latter. I set my standards high. I am the hero in my own story. I would love to add a superhero film franchise to my portfolio of work. I'd like to be courageous in every professional choice; courage comes from knowing my truth and standing up for it. I'd like to wake up with my husband and grandchildren one day, and say, 'I did the right thing. I fought every battle; I formed genuine relationships and carved my journey throughout with passion and assertion'. I'd love to leave a legacy I'm proud of."