WORDS: Sam Beau Patrick PHOTOGRAPHY Supplied
As I wax lyrically about art and its capacity to transform a room, I need to reign in my enthusiasm.
Art is powerful.
Art is transformational.
An individual art piece, a showpiece, can transform a room into an energetically charged space.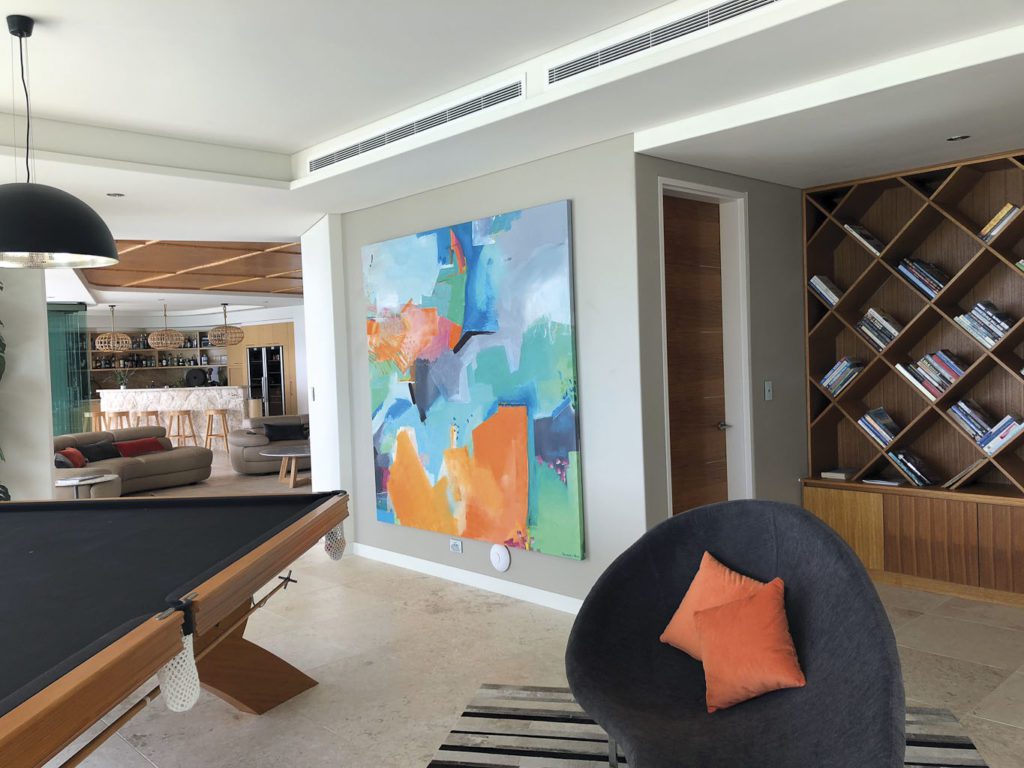 In this article, I would like to share the excitement I have for art as a form of expression, as a cultural experience, and as an opportunity to convert your house into a home by having a unique piece.
If you are not 'into art', as so many are not, don't panic. Art really is anything you want it to be — from a photo of a spider's web silhouetted by the morning dew to a commissioned statement piece.
Art really is many different things to different people. It is as vast and as individual as you are.
Personally, I like the post-impressionists, some modern art, and street art.
Artists, themselves, have dedicated their lives to demonstrating that the simplest of things in life can be deemed art from a coast line (Christo) to a string of printed Campbell's soup labels (Andy Warhol) to a replica digestive systems that burps and farts like a real human cloaca (Belgian conceptualist Wim Delvoye) or a plain strip of paint on a canvas (Rothko)!
So when you want to transform a room, your room, remember this is for you. Of course, if you are purchasing a piece to transform the house for sale, you might choose something more contemporary; otherwise, go with what you like. There is no right or wrong. It is exciting.
If I can inspire any positive action from this article that would be to move away from the familiar, cheap prints you can purchase in furniture places. Sure, they are familiar, but very repetitious and not individual. You see the real excitement with art lies in its ability to be totally individual, distinctive, and about you.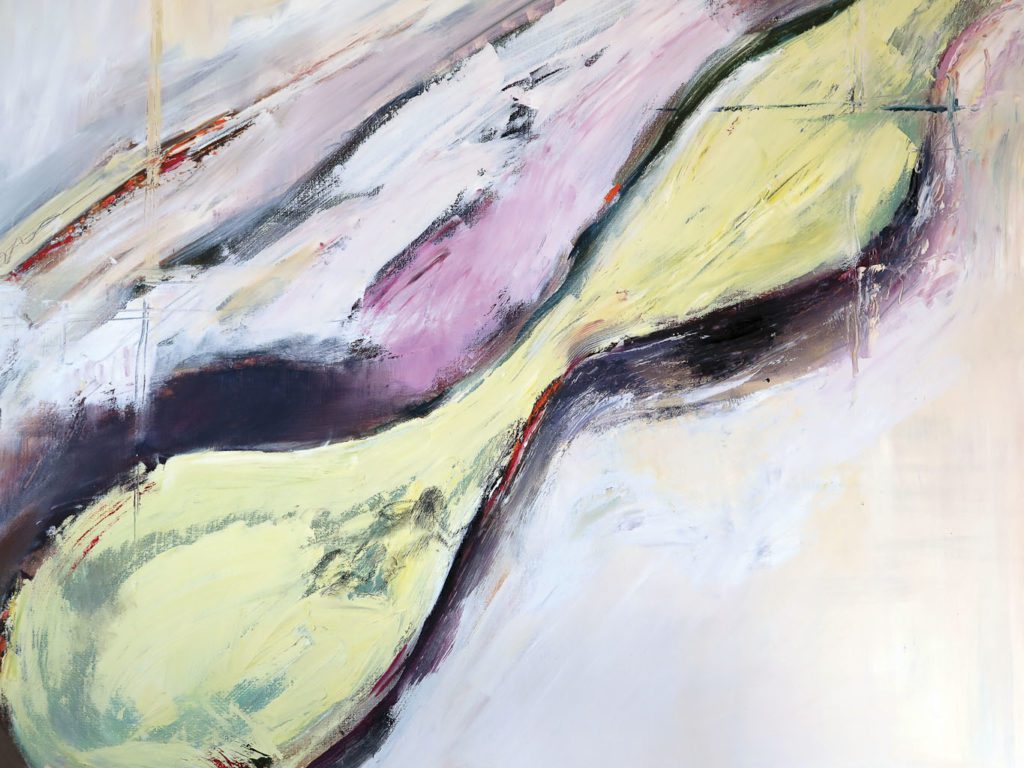 When you work with a commissioned art piece, you and the artist bring together a personalised, unique piece. You can also buy a completed piece, which will be unique.
Finding an artist or art piece you like is part of the fun. Have a look on Instagram or go along the coastal rim to check out galleries. Make a day of it. Art galleries are an enjoyable interlude along any coastal day trip and don't need to be long and exhaustive, just a bubble out from the world to see the world how artists might.
You will find many boutique, quaint, and even funky art galleries from Sanctuary Cove to Tamborine to Byron Bay.
Here are a few worth checking out in the wider Gold Coast area:
Café DBar
275 Boundary street
Coolangatta QLD
Art Shelter
4 Seaview Street
Kingscliff NSW
Dust Temple and Hinge Gallery
54 Currumbin Creek Road
Currumbin QLD
Urban Paradise Gallery
Cnr Elkhorn and Surfers Paradise Boulevard
Surfers Paradise QLD
Desert Art Centre
Shop 3f 2713 Gold Coast Highway
Broadbeach QLD
Capanart Gallery
100 Long Road
Eagle Heights, Mt Tamborine QLD
Anthea Polson Art
Marina Mirage shopping centre
Seaworld Drive, Main Beach QLD
HOTA (Home of the Arts)
135 Bundall Road
Surfers Paradise QLD
19 Karen Contemporary Art Space
19 Karen Avenue, Mermaid Beach QLD
Coastal Framing and Design
5/25 Industry Drive
South Tweed Heads NSW
Byron School of Art & Project space
112 Dalley Street, Mullimbimby NSW
Pack Gallery Studio
8 Station Street
Bangalow NSW
Barebones Art Space
44 Byron Street
Bangalow
Retrospect Gallery
52 Johnson Street
Byron Bay NSW
Lone Goat Gallery
29 Lawson Street
Byron Bay NSW
Northern Rivers Community Gallery
Cnr Cherry and Crane Streets
Ballina NSW
Lismore Regional Gallery
11 Rurual Street
Lismore NSW
M-Arts Precinct
Cnr Proudfoots Lane and Brisbane Street
Murwillumbah NSW
Samantha Beau
The granddaughter of a well-known Tasmanian artist, Samantha has been drawing her whole life. She has a zest for colour and form and loves creating abstract pieces that elicit a smile in the viewer and feed their imagination. She is currently exploring local landmarks and the migration of whales along the coast. These are two of her recent commissions.
'Steve' (McQueen) 3.2m x 2.2m mixed media, oil, acrylic, rust paint on canvas.
'Playroom' 2m x 2m oil on canvas.
Insta: samantha_beau_artist
W: www.samanthabeau.com
Jane Hoggard
Energetic experimentation, curiosity of how a wide range of mediums assist in making new multi-layered work and focused bursts of working time summarise how Jane Hoggard makes art. Her work reflects her personality and appreciation of the environment she lives in. Jane's artwork takes a lighthearted view of animal life, ethereal landscapes, found objects and a sensitive, illustrative view of anything coastal, bird, and botanical and 'craggy'. Often her subject matter will appear to 'fly'. Energetic yet sensitive line work dominates her work.
insta: janehoggardcreative
facebook: Jane Hoggard Creative