Interstate buyers flocking to the Gold Coast from New South Wales and Victoria have an appetite for more than real estate … they can't get enough of Gemelli's authentic Italian fare.
HOLIDAYMAKERS and seachangers are flocking to the Gold Coast and the Carney brothers can't wait to share their passion for hand-made Italian food with them.

The brothers  James, Paul and Alec own and run three of the Coast's most successful Italian eateries: Gemelli Italian in Broadbeach, Gemellini in Nobby Beach and  Roy's by Gemelli at Sorrento.
"We are so grateful for where we live, surrounded by beautiful beaches and restaurants," James says.
"We are so happy to be here and be welcoming everyone back to Queensland. We are open and we can't wait to show you our hand-made food."

Traditional wood-fired pizzas, hand-made pastas and eight-hour slow-cooked oxtail and pork shin ragu have made Gemelli a firm favourite with locals and tourists. And as demand for beachside property in Broadbeach "explodes", particularly among Melbourne and Sydney buyers, the Carneys are thrilled to be able to share their authentic, home-style menus with our city's newest residents.
"It's in our blood. Italian food is all about simplicity," James says.

Much as people fall in love with Italy on their first visit there, diners fall in love with Gemelli's traditional Italian fare on their first visit to the restaurant overlooking Victoria Park, in the heart of Broadbeach. And no wonder. You can taste the brothers' strong Italian heritage and love of food in every dish on their menus, which make the most of Australian meats and Queensland seafood.
Their pastas are made in-house, fresh daily, with 00 flour and free-range eggs, using sauce recipes handed down by their Nonna. Their pizza, woodfired and cooked in a traditional way, was recently crowned second best Gluten Free Pizza in Australia.

"We like honest, real Italian food. Proper meals," Paul says. "When all the Italians from Melbourne come, they source us out _ and they eat good Italian all the time, so we must be doing something right.
"A lot of people come up here and say 'we can't believe there's this good Italian food on the Gold Coast'. The Gold Coast is still a little bit of a baby compared to Brisbane or Sydney because it's not a capital city, so people assume the standard is going to be different.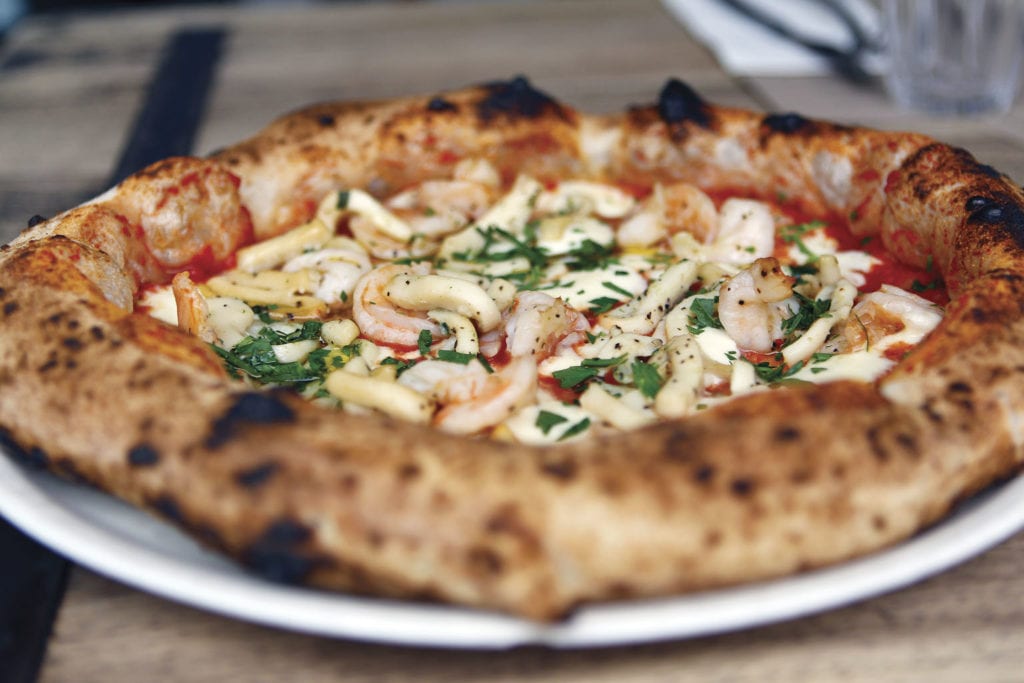 "We have a lot of older Italian customers as well living in these apartment buildings and they've grown up with it (Italian food). A lot of them were born in Italy and came over. We have to keep the standard up."
It's no accident James, Alex and Paul's flagship restaurant is perfectly placed in the heart of the Coast's undisputed dining hub. The brothers hand-picked Broadbeach as the perfect location for Gemelli when they moved to the Coast from Griffith, in NSW, seven years ago to open their first restaurant.

"Broadbeach is our baby," says Paul. "We could see the potential. Because we moved from Griffith, we were never going to open straight into a local area. We knew Broadbeach was a hub _ a constant hive. Broadbeach is a tourism hub with the casino and the convention centre, public transport … stadiums. It is the dining hub. You can see the development as well and people from Sydney and Melbourne come up here for holidays."
And increasingly, they stay. As demand for beachside property on the Gold Coast "explodes" among Melbourne and Sydney buyers, Gemelli is perfectly placed to not only meet, but exceed, their high expectations of Italian fare. In fact, when it comes to Italian cuisine, these seachangers are some of the most knowledgeable and hardest markers in the country. And the Carneys are relishing the chance to show them what's cooking.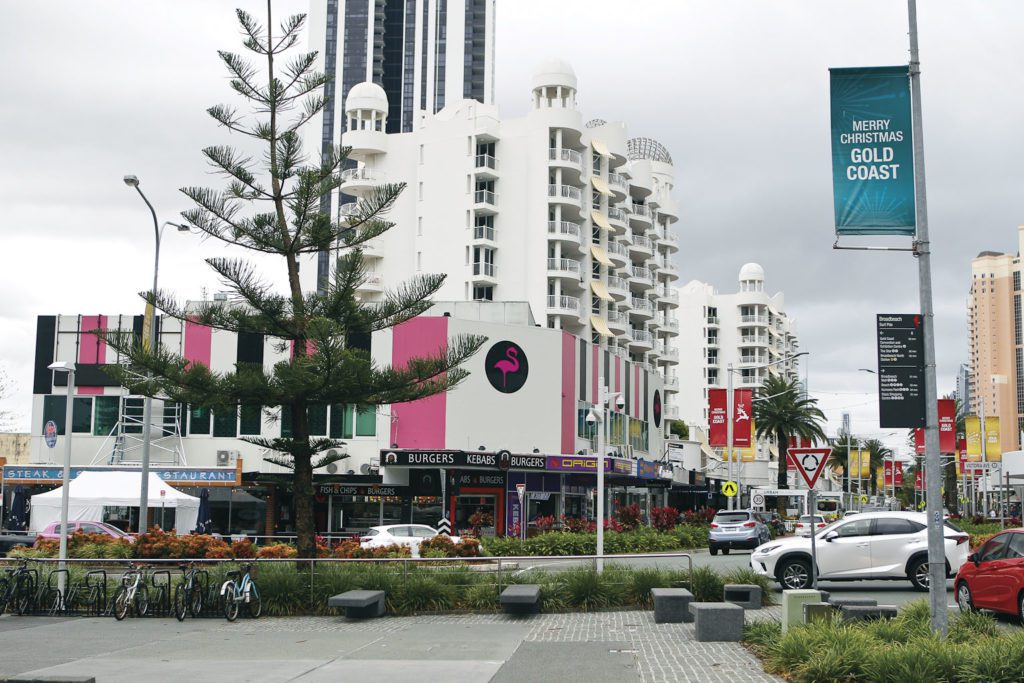 "Especially the people from Melbourne," Paul says. "There are so many good venues in Melbourne, across the entire city, and a lot of people are of Italian descent, or Greek or Spanish, and they've had that involvement with food their whole lives."
Of course, any great menu is as good as its ingredients. Sourcing suppliers and forging relationships with them has been key to the Carneys' enduring success.
"We grew up appreciating great produce and how to cook it," James says.
"We were very young when we started, so we started with one supplier and then chopped and changed as you learn _ you learn about new products, new ingredients and dishes, what works better and what people like, over time," Paul says.
"You build relationships with your suppliers, who then can source certain things for us.
Everything we do is top quality. We source top quality, fresh ingredients, from the prosciutto to the seafood, from local people."
A combination of traditional methods and modern flair has allowed the Carneys to design a menu influenced by the many diverse regions of Italy. And while the brothers have tweaked their menu for summer, Gemelli's feelgood hits remain.
"We've chopped and changed the menu a little bit but not that much because when we've changed it a lot of people always ask for the old stuff," Paul says.
"Italian is very regional so our menu is probably more southern influenced with the amount of seafood but there are all these dishes from Rome and the north as well because where our family is from is central Italy and it's sort of similar food to Rome. It's quite rustic and farm style. We don't do purees and foams and all that.

"We've grown so much from the beginning. We've always known our food but we've gotten better obviously, but then we've brought the service up, the wine quality .. everything else as well."
Paul says enjoying wine with food is a big part of Italian dining life.
"It's not about getting drunk with dinner. It's about having wine as part of it," he says.
"We grew up in Griffith, which is obviously a big wine region, and our Dad taught us a lot about wine. He's a big wine person. Our (wine) list is based on our menu. There are no wines on our menu that don't match the food.
Italy _ a dream that keeps returning for the rest of your life, as Russian poet Anna Akhmatova noted. And as fans of Gemelli, old and new, know, nowhere awakens that dream quite like the Carneys' Broadbeach gem.
GEMELLI: 2/2685 Gold Coast Hwy, Broadbeach.
Friday to Sunday from 12pm-3pm and 5pm-late, Monday to Thursday from 6pm-late.