Amore is in the Air as Ristorante Fellini Prepares to Host Marriage Proposals on Valentine's Day
WORDS: PHOTOGRAPHY
Every Valentine's Day for the past 24 years Ristorante Fellini has been the venue of choice for marriage proposals, with the award-winning Italian restaurant helping to orchestrate more than 150 proposals since opening in the late 1990s.
Offering one of the most romantic settings on the Gold Coast, the fine dining Italian restaurant is again expecting to see couples get engaged in a variety of ways as they enjoy their decadent waterfront lunch or dinner.
Ristorante Fellini co-owner Carlo Percuoco says Valentine's Day was a memorable event for everyone involved because Fellini's team often played a role in helping marriage proposals go off without a hitch.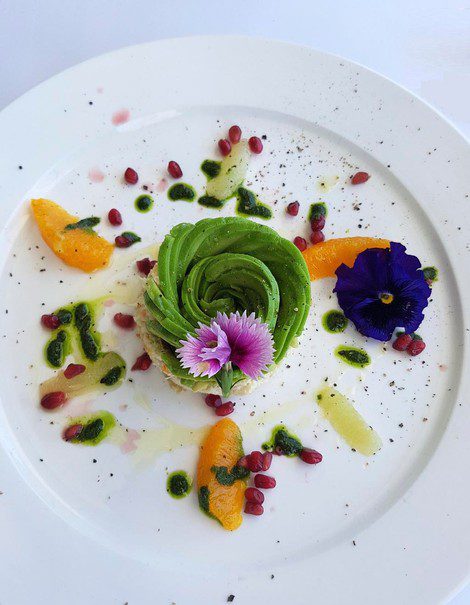 "For the past 24 years Ristorante Fellini has been a sought-after venue for Valentine's Day marriage proposals and we expect this year to be no different," he said.
"From getting down on one knee, to having an engagement ring hidden in a glass of champagne or in one of our decadent desserts, marriage proposals have come in all shapes and sizes.
"We love Valentine's Day because it gives us an opportunity to create something really special for couples who want to celebrate their relationship by treating themselves to our sumptuous degustation dinner."
On Friday February 14 Ristorante Fellini is turning on the charm with a mouth-watering five-course lunch or a seven-course degustation dinner, with two sittings available.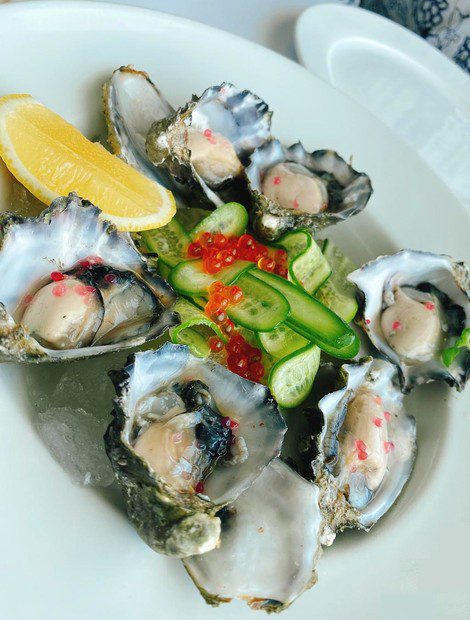 Head chef Richard Burt said his Valentine's Day menu was designed with lovers in mind and featured oysters, crab, caviar, duck ravioli and veal, it also includes one of Fellini's signature fig dishes, Fico Avvolto in Prosciutto.
Diners will start their lavish lunch with Ostrica; oyster, caviar, Prosecco and finger lime and then be served Fellini's trademark homemade crusty bread, Pane Casareccio, served with a dish of extra virgin olive oil, roasted garlic and aged balsamic vinegar.
Following this will be Fiore D'Avocado E Granchio featuring avocado, crab, mayonnaise, citrus, pomegranate, basil, extra virgin olive oil. After a raspberry sorbet and mint palette cleanser, guests can indulge in their choice of three main dishes:
• Merluzzi Fritti: egg, parsley, parmesan, summer whiting, snow pea tendrils, pea puree   pomegranate and lemon; or
• Vitello Alla Griglia: veal tenderloin, pancetta, wild mushrooms, cream truffle, beef glaze; or
• Pollo Arrosto Ripieno: chicken Maryland, spinach, ricotta, heirloom tomato, basil, carrot crisps, extra virgin olive oil.
The meal will finish on a sweet note with a unique dry ice floating dessert; Gelato Al Fumo Con Ghiaccio, featuring a wafer cone, chocolate ice cream, meringue, Persian floss, rose water, rose petals and dry ice.
The dinner menu includes two additional courses; Fico Avvolto in Prosciutto; fresh figs, delicately wrapped in prosciutto and oven baked in a light Gorgonzola infused cream reduction, and Ravioli Di Anatra E Verdure; a ravioli dish featuring duck, vegetables, butter, sage and poppyseeds.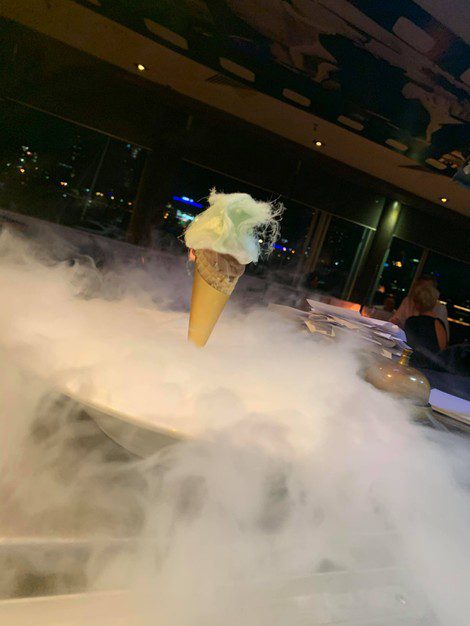 This Valentine's Day Ristorante Fellini is offering:
• A five-course Valentine's Day lunch for $95 per person with bookings between 12-12.30pm
• A seven-course Sunset Dinner for $140 per person with bookings between 5-5.30pm
• A seven-course Stars On The Water Dinner for $150 with bookings between 8-8.30pm
There are limited tables available, so bookings are essential on (07) 5531 0300.
Ristorante Fellini offers a memorable authentic Italian dining experience at one of the most romantic venues on the Gold Coast, overlooking the luxury boats moored at the marina with sweeping views across to the Broadwater.
The restaurant has been owned and operated for more than two decades by partners Carlo Percuoco, Richard Burt and Raffaele Di Benedetto. The partners' modern take on traditional Italian cuisine handed down through the generations has won Ristorante Fellini more than 100 industry accolades since its inception.
They were most recently awarded best Italian restaurant in Queensland by the Restaurant and Catering Industry Association of Australia's 2019 Awards for Excellence.
Ristorante Fellini is located at Marina Mirage, Main Beach on the Gold Coast.  More information can be found at www.fellini.com.au or by calling (07) 5531 0300.