AMALGAMATED PROPERTY GROUP and BASE DEVELOPMENTS push ahead with their own construction management of AMAYA TOWER in BROADBEACH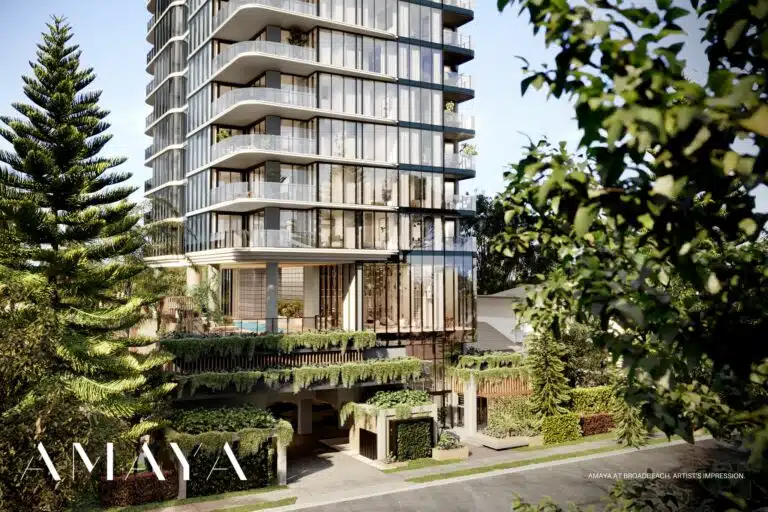 WORDS: Madison Cooper PHOTOGRAPHY Supplied
Amalgamated Property Group and Base Developments have doubled down their investment in the Broadbeach luxury apartment market.  The joint venture's confidence and belief in the strength of offering in Broadbeach is evident with two major announcements to the market.
Firstly, the duo has acquired an additional 2424m2 development site at 40-46 Chelsea Ave Broadbeach.
Secondly, the developers' sizable investment in their delivery methodology has seen their decision to return to the Gold Coast as the Construction Manager on all projects moving forward.
Local firm, GCB Construction, were engaged by the developers under an Early Contractor Involvement (ECI) model on the Amaya project to undertake design management, early works and tendering services.  GCB and Amalgamated have maintained a good working relationship since the beginning of their interactions.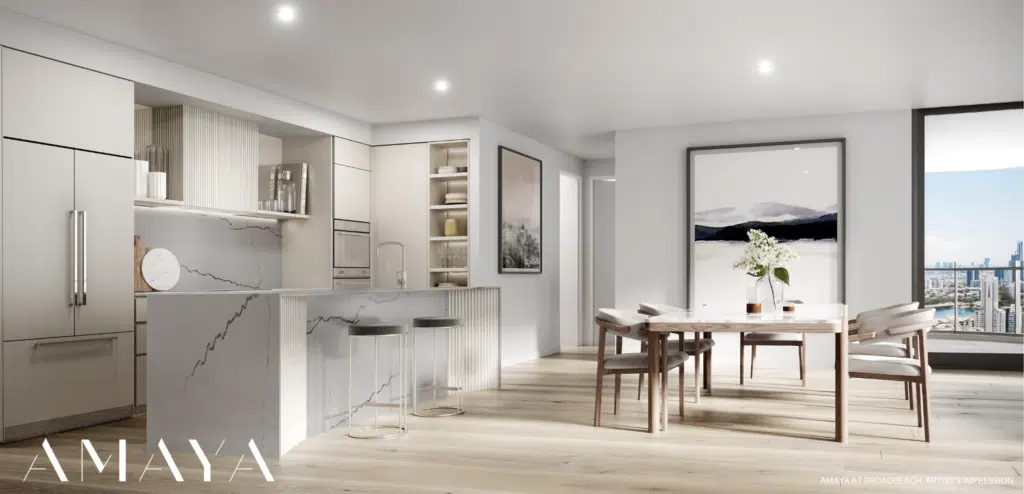 On the Amaya project, GCB have pro-actively engaged with the developers and have successfully delivered the early works package onsite, and these works have now been completed on schedule. With reaching this milestone and the addition of Chelsea Ave, the duo's Coast portfolio has expanded to $421 Million in project value.  Hence, the development pair have now brought forward their mobilisation of the same model utilised in Canberra and will conduct their own construction management works on the Coast.
Their strong financial backbone and long-term construction experience will see the Joint Venture continue construction of Amaya under its own building entity, Capital Constructions Queensland.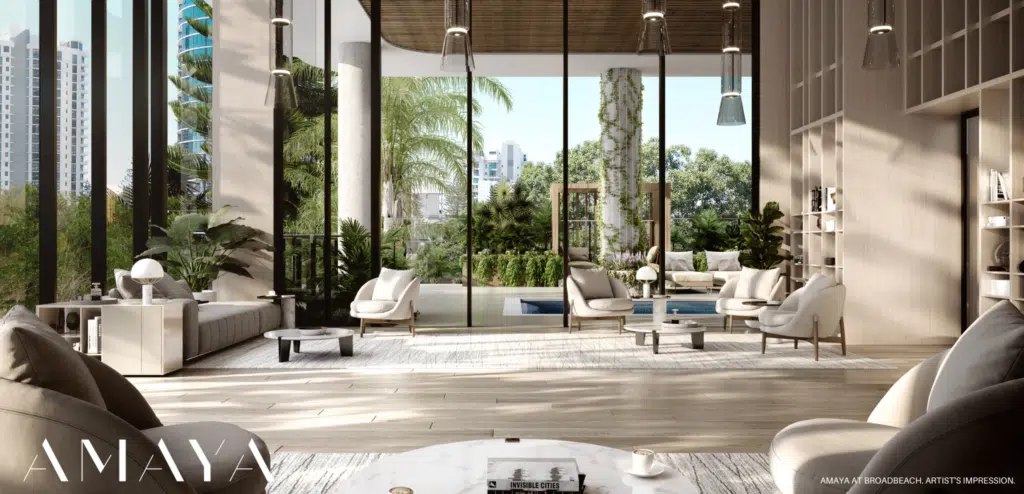 Capital Constructions Queensland will be headed up by Graham Potts, Founder of Amalgamated Property Group, and Dennis Milin, Founder of Base Developments.  Dennis is also the Founder and Director of leading Canberra construction company, Milin Builders, bringing over 20 years of construction and high-rise experience to the table.
Capital Constructions Queensland will work together with local project management team, Eastview, who have been engaged on Amaya since inception and have a sixteen-year affiliation with Mr Potts, having delivered projects such as Eclipse and Sierra Grand.Amalgamated is an award-winning developer that has completed more than $4 billion in residential and commercial developments across Australia since 2002 and has a strong reputation for quality and delivery. Among the most recent projects the company has completed in partnership with Base Developments are Ivy, Oaks (a three stage precinct) and Kiara residential developments in their home market of the Australian Capital Territory. Amalgamated has also recently delivered the first residential development in the Nation's Parliamentary Triangle, The Griffin, and is about to commence works on a landmark address, ANZAC Park East on ANZAC Parade, just metres from the Australian War Memorial.