All aboard-Australia's Mega Cruise Ship
WORDS: PHOTOGRAPHY
As the biggest cruise ship ever to be docked in Australia arrives, Channel Nine's travel guru Natalie Gruzlewski takes us aboard with an access all areas pass to explore. Prepare to be impressed, after a $100 million makeover, this ship is a floating city with nine pools which sleeps 3,800 passengers and has activities galore on board to enjoy.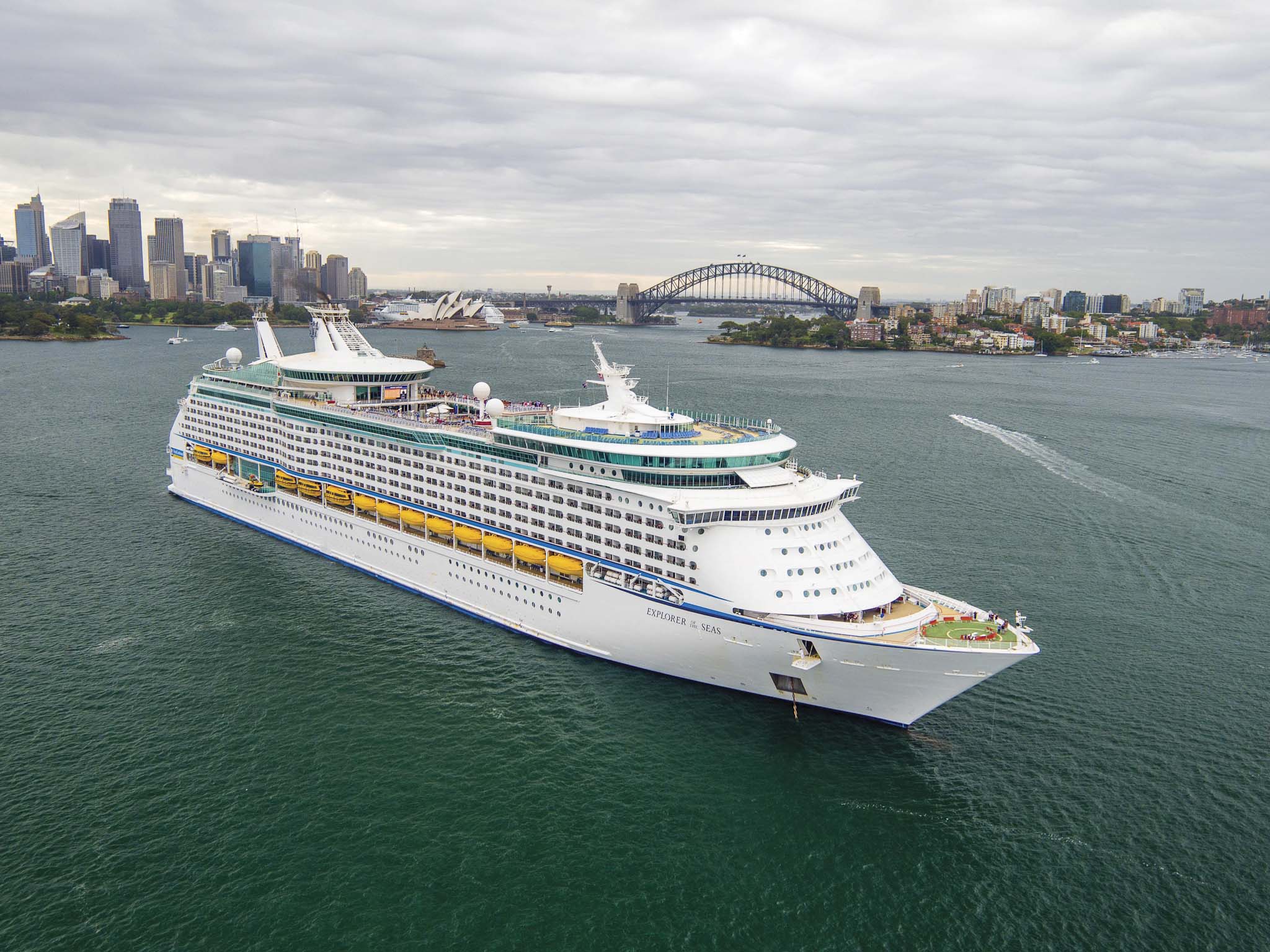 In case you hadn't noticed, the cruise business is booming. On course to reach two million passengers a year by 2020, cruise line spending in Australia already exceeds $1 billion a year.
Over a million of us Aussies are expected to set sail on a cruising holiday this year alone and the industry is powering ahead to ensure it evolves in keeping with demand.
These impressive ships really push the boundaries of what's possible aboard a ship. We're not talking about simply laying pool side sipping cocktails anymore; these are floating cities.
When the latest mega-liner hit our shores for her maiden summer season I jumped onboard to film a one-hour TV special for channel 9 entitled, 'Australia's Mega Cruise Ship'.
The camera crew and I were given an access all areas pass to explore the biggest ship to ever be based in Australia, Royal Caribbean International Explorer of the Seas.
Mega really is an understatement; she holds 3,800 passengers with a crew totaling 1,111 and recently undertook a $100 million make over.
Onboard you have access to anything your heart desires from Broadway quality theatre shows, authentic international cuisines, duty free shopping to high adrenalin activities.
The biggest draw-card is the Flowrider. For those uninitiated, this is a surf simulator that pumps out 126 tonnes of water per minute down a 12 metre long wave – and as I soon found out, packs a mean punch!
I'll be honest, I'm no surfer so I decided to tackle the boogie boarding option hoping this wave would show me some mercy. It was pretty amazing to ride a wave 15 storeys above the ocean and thankfully after too many wipe outs to count I managed to walk away with my board shorts and dignity still intact!
Royal Caribbean can also lay claim to having the first ever rock climbing walls at sea, which as you can imagine has an impressive view scaling 12 metres up into the air in the middle of the ocean. What a great way to take in all the action onboard.
Also to enjoy you'll find ice skating, a cool kids club catering for kids of all ages and, of course, the quintessential activity onboard any cruise ship – pool time. There are nine pools to choose from, so whatever your tastes, there's something to suit. The main swimming pool area features a whirlpool and outdoor cinema; absolutely the perfect spot for days at sea.
Our eight-day South Pacific adventure took in some of the region's most stunning destinations including the islands of Vanuatu and New Caledonia.
The Isle of Pines, one of the most southern islands in New Caledonia, was our first port of call. First discovered in 1774 by James Cook as he headed on his way to New Zealand, it now attracts day trippers and sun worshippers from all around the world.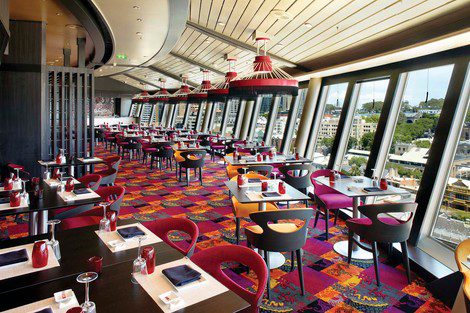 The island only takes about an hour to travel around by car. Our local guide Angele gave us a village tour before we jumped back onboard and continued our journey stopping off for a day trip to Mystery Island, then our third and final port of Noumea. This is the cosmopolitan capital of New Caledonia and is the closest us Aussies can get to a little slice of France in the South Pacific. After a day trip sampling the sights we were back onboard for our final leg home returning to Sydney – and for me back to reality.
Breakout box
While Explorer of the Seas is making Sydney her home this summer, the good news is there's an even bigger Royal Caribbean super ship also heading down under in December 2016. At 348 metres long and with capacity for 6,500 guests and crew, Ovation of the Seas will be the largest cruise ship to ever call Australia home, the new-build cruise ship carries more than the total population of towns like Longreach and Airlie Beach, and with 2,090 staterooms onboard she has triple the number of rooms of Australia's largest hotel, the Four Points by Sheraton Sydney.
Ovation of the Seas will offer four Australian and New Zealand sailings departing from Sydney and ranging from 10 to 15 nights in length, starting from 15 December 2016. Fares start from $3,409 per person twin share for a 15 night cruise over Christmas to New Zealand, departing 15 December 2016. For more information, visit www.royalcaribbean.com.au.