A Son's Choice Becomes His Mother's Mission
WORDS: Peter McGuinness PHOTOGRAPHY
Like everyone who loved him, I miss my son, Jordan, terribly.
I'm Jordan's step-dad, though we chose to love each other as father and son; and as genuine mates and companions. Of the many, many reasons I'm grateful to my wife, Melissa, foremost of them is that the gift of parenting her son made a man of me. Jordan and I grew together. Likewise, I treasure our elder daughter, Montana.
Kitty was a blessing for the whole family when she came along for Melissa and me in 2008. We're blended, but we've never described ourselves as a 'step'. In our hearts, we're sons and daughters; brother and sisters.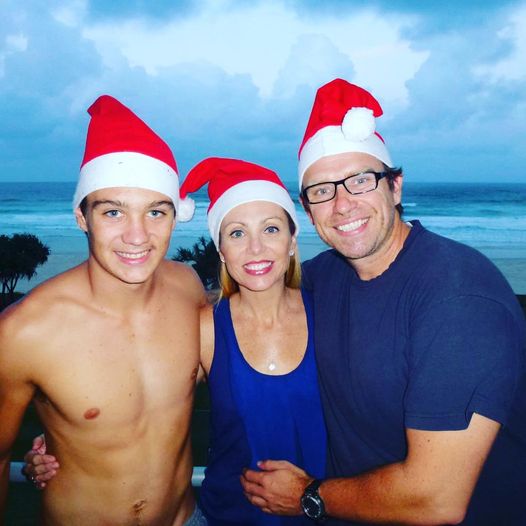 The grief is constant.
Some days it is stabbing, violent pain. On others it's a softer ache – the emptiness of an absent loved one. And there's lots in-between. Always, there's the gnawing feeling of waste.
Jordan was an energetic, rambunctious kid. Prior to his early teens, it was challenging to shepherd his physicality and his instincts for taking short-cuts into positive behaviours. By his early teens, a profound love of Rugby, surfing, good friends and a developing sense of leadership was shaping him as a young man to be proud of.
He'd kept the cheeky mischief of his childhood, but his values were good.
In 2012 he began his Carpentry Apprenticeship. And as on the Rugby field, he earned his reputation as a hard-worker, a quick learner and a valued team-player. He had his own share home up in Brisbane.
On the morning of December 8th 2012, Melissa and I were sharing our routine tea and reflecting on how pleased we were with the man Jordan had become. 18 and a half, finding his place in life and making some mature plans for himself. We were expecting to catch up with him later that day, after his first ever work Christmas party the night before.
The door buzzer interrupted our reverie.
"Who could it be at this early hour?"
It was the police.
Our beloved Jordan was dead.
He'd chosen to drive back to the Gold Coast late at night rather than to wait until the next day.
Jordan was speeding and under the influence of alcohol and cannabis when he collided with a stationary vehicle containing five other young adults. Four of the occupants of that car lost their lives, as did Jordan himself.
Parents could partially imagine our nightmare. The ordeal of Jordan's victims and their families is simply unimaginable.
The first months and years were somewhat of a blur as we strove to simply be functional, invested and present for Kitty and Montana. People beyond our nuclear family did their best to assist with healing. Which is lovely, but of course there is no new age slogan, nor any neat self-help platitude that ties a neat bow around 'recovery'.
Melissa, Montana, Kitty and I are immensely fortunate that we're able to be each other's best support and most effective therapists. We see that each of us has a load to bear which cannot be put down, set aside or wished away. So, we instinctively help each other to find ways of carrying the weight.
Along with crushing grief, Jordan transferred insidious guilt and culpability onto his loved ones through his appalling choices. Rationally, we know we are not responsible for Jordan's actions. But these feelings are a deep, visceral, un-releasable knot.
Irrespective of all the life and spirit invested in him by a Mum who loved him, a Dad who loved him, a step-dad who loved him, sisters who loved him; and despite all the love of his huge extended family and network of friends… still…he killed four other young people through his driving choices and habits. Forever ruining four families, along with his own.
For all the effort he invested in himself…that is Jordan's horrific legacy. It can't be sugar-coated or minimised. Nor should it be.
All the very many admirable reasons to be genuinely proud of him are rendered insignificant by the actions that will forever define him. His shocking decisions that tragic evening. The terrible carelessness of his driving attitudes.
Naturally, despite everything, our profound love for Jordan is undiminished. We know his heart. We know his character. Which is separate to our acknowledgement that he would have been deservedly imprisoned for many years had he survived. Of course, Jordan would never have intended to harm anyone. Never. Sadly, the legal construct of 'intent' is no excuse when it comes to the outcomes of his choices.
In 2017 Melissa was invited to speak at a SAVE DAY event for High Schools on the northern Gold Coast organised by 'community treasure' Senior Constable Tracey Clouston. The response was surprising. Indeed, it was also compelling enough for schools to seek our continued interactions with young drivers and passengers about their choices.
In time, we formed a registered not-for-profit charity called YOU CHOOSE Youth Road Safety, with an independent board overseeing the constitutional purposes of presenting to every Australian High school; and embedding as an experiential source of perspective in public discourse on the subject of youth road trauma.
YOU CHOOSE engages young people around Australia, facilitating a self-sustaining social movement for changed driving behaviours, with highly relate-able messages about Love, Family and the Empowerment of Choice.
Participants are shown in detailed lived experience, what can happen to a family just like theirs when a young person just like them is reckless about their driving or thoughtless about who they drive with.
From tailgating, to lane-chopping, to speeding, to distraction, to impairment. All lethal. All completely controllable and avoidable.
Students are uplifted to own authentic accountability to protect their families and their communities from the preventable misery of youth road trauma.
Tired, wrong maxims which attribute bad-driving to bad-luck are challenged. "16-25 is just a dangerous time to be alive" is a pathetic cop-out and one that the current generation has out-grown. Youthful social justice instincts are directed at what they can do for themselves, their peers and their own loved ones with immediate effect – the first generation to change youth driving culture. One young driver, one family at a time.
The program and presentations are advocated as uniquely impactful on the teen driving cohort by Road Policing Commands, educators, students and parents throughout Australia; as well as organisations such as the Australian Road Safety Foundation and Youth Leadership Academy Australia.
The YOU CHOOSE mission and its young advocates are leading us. Not the other way around. And so, gradually there is some purpose being revealed to that weight we're carrying.
Therapy or redemption don't come into it. We certainly do not seek sympathy. Sympathy belongs to Jordan's poor victims and their families.
What we seek, is change.
Visit www.youchooseyrs.org.au to learn more.