A record-breaking year for the Gold Coast's most prominent fine art prize – The Doyles Art Award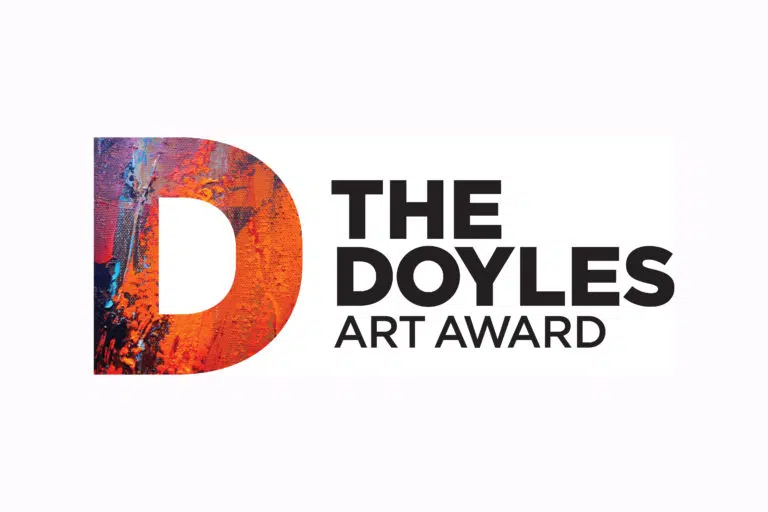 WORDS: Emily Thomson PHOTOGRAPHY Supplied
The Gold Coast's longest running fine art award, The Doyles, is back with a record-breaking year of artist submissions from across Australia, all vying for a piece of the lucrative prize.
Opening Wednesday 22 June at 1pm, The Doyles exhibition runs until 3 July and has received almost 1,000 entrants – a whooping 300 additional entries than the previous year.
Named after the famous Australian landscape artist d'Arcy William Doyle, The Doyles carries a sizable $20,000 prize pool across three competition categories – Landscape, Figurative and Still Life.
Event Director Gillian Grove says The Doyles team are thrilled with the record number of artist submissions which consist of 720 adult entries and 270 junior entries.
"It's a real testament to the increasing stature of The Doyles and its significant impact on, not just the Gold Coast, but the nation's cultural landscape," says Ms Grove.
"In addition to the adult competition, we also have around 20 schools participating in The Doyles School Challenge, as well as the Junior Awards for school-aged artists and a $1,000 People's Choice prize."
This year's event hosts a three-person panel consisting of prominent art afficionados, including TV presenter Carlene Duffy, co-host of 9Life's Ready Set Reno and Open Homes Australia.
"For almost two decades, The Doyles has stood for inclusivity, participation, and the celebration of all that is wonderful about Australian art, and we invite everyone in the community to come along and join the fun," said Ms Grove.
The Doyles exhibition is a free community event held in the historic Mudgeeraba Memorial Hall which will hang approximately 540 artworks from 22 June to 3 July.
Throughout the week, there will be a variety of free artist demonstrations hosted by over 10 featured artists including award-winning landscape painter Herman Pekel, 2021 Doyles prize winner Manuela Pilz, well-known local artist Rebecca Cunningham, and plenty more.
Further activities include the much-loved 'yarn bombing' installation by Gold Coast Spinners and Weavers appearing throughout Mudgeeraba, as well as free rock painting classes for children during the school holidays.
For more details about all the events and activities, visit the Doyles Art Award website here.