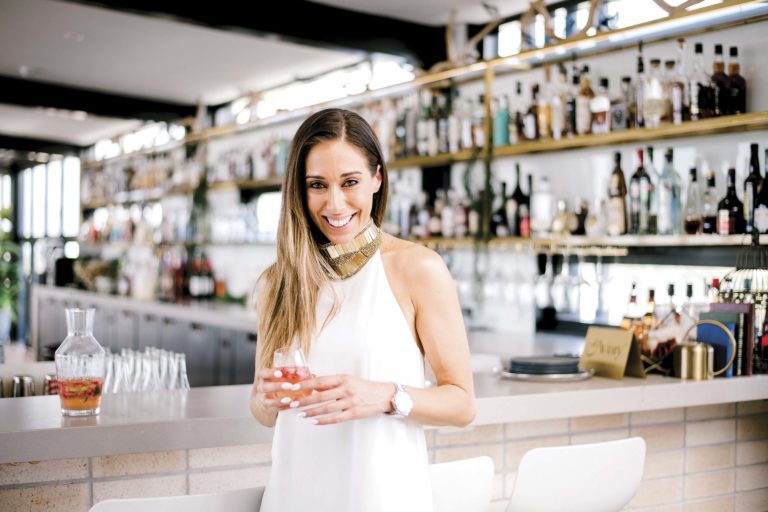 WORDS: PHOTOGRAPHY
If you haven't checked out Aviary Rooftop Bar and The Nest at Mantra at Sharks, make a date in your diary. There's a new pizza menu and 
you won't want to miss 
out on tasting heaven…
It Didn't take long for Aviary Rooftop Bar to become a new favourite hangout for locals near Southport Sharks. Aviary is the venue at the top of the Mantra at Sharks hotel and is accompanied by an outdoor area named The Nest. Here you can take a seat and enjoy conversation as you look around at the sweeping skyline that stretches over Surfers and up over Mount Tamborine.
In addition to an extensive cocktail list and beverage selection, Aviary has a new food menu, which has been carefully constructed by Head Chef Stefano Rullo.
Italian born Rullo started making pizza when he was just 14 years old. "I was born and grew up in Chieti, a small town in Abruzzo," he tells ORM, speaking of the region of Italy he calls home.
He clearly had a flair for pizza because he was very quickly running the show. "Yes, I started making pizza at 14 and I was in charge there at just 16 years old," he says. "I gained incredible experience and then headed off to travel Europe. It was my dream to learn English while working as a pizza chef. So I travelled and I learned, and I landed in Australia after working in Europe and the Middle East."
The amazing aroma of Rullo's authentic Italian pizza greets you as you walk into Aviary; the pizza oven is blazing.
"With this new menu I really wanted to bring authentic and traditional flavour. So I've carefully selected products like San Marzano tomatoes from Napoli, Burrata cheese from Puglia, Mortadello which is a cured pork meat from Bologna," he says, adding that Bologna is where he worked until last year.
"This menu also includes some what I like to call 'new generation' pizzas like using slow cooked beer pulled pork, which is of course homemade by us here at Aviary."
What other secrets will he tell us about the beautiful pizza he creates?
"Well, the most important thing will always be the dough," he says with a smile. "I use a very high standard flour — which is a stone mill's wholemeal flour — with a high percentage of water in it. That's very important. The dough then is very light when you eat it as it has matured for 48 hours!"
Feeling peckish?
The menu ranges from simple Margherita (San Marzano tomatoes, fresh mozzarella, basil) to meatlovers such as Sausage Party (San Marzano tomatoes, smoked scamorza, sopressa, truffle salami, chorizo, pork and fennel meatballs) to vegan and vegetarian options like the Truffled Vegan (truffle tapenade, roasted cauliflower, wild mushrooms, vegan mozzarella, rocket, hazelnuts).
Mantra at Sharks
5 Melia Court Southport 4215
Phone 07 5603 3200
www.aviaryrooftop.com.au