WORDS: PHOTOGRAPHY
The team at ORM dropped in at Magic United to discuss the 2019 season and see which coaches will be involved next year.
Magic United are well underway in their planning for 2019. Four Coaches have already been confirmed for next year with Adem Poric (FFA A Licence), Andrew Robinson (UEFA B), Robbie Smith (UEFA B) and Danny Morton (enrolled on FFA B).
Danny Morton will head up the Girls program. "The girls program is going from strength to strength and year on in we are seeing more girls coming into the Club for development training," says Morton. "This year (2018) we had 60 girls in Under 8's to under 16's".
Behind the scenes Sylvana Wenderhold has added further professionalism to an experienced team. Sylvana has an Events Management background and has been a key addition to the team, arriving in June.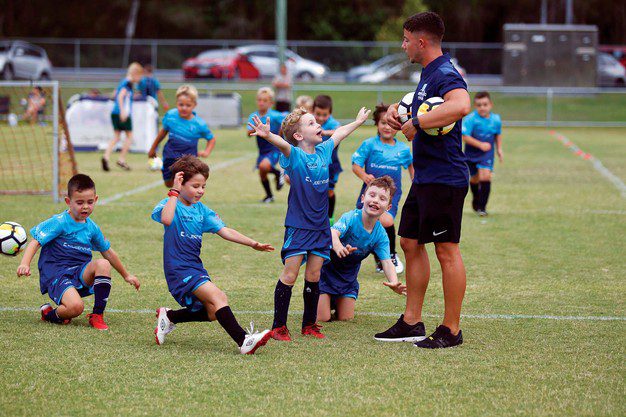 We have spent a lot of time with each team in U8's to U11's," Robinson said. "Our aim is to push each player to reach their potential. We like to grade our players so each player knows where they are at in terms of their development. This year for example I took the U8's 3rd and 4th team. My aim was to try and have the 4th team catch the 3rd team in terms of results when they play each other and the 3rd team catch the 2nd team. All teams went through our training program focusing on our playing philosophy and the 4 corners, which include Technical, Tactical, Physical and Psychological. This model allows the coaches to challenge and develop players.
Smith adds, "The competition ages this year have done very well considering we evenly split our JPL players across two teams this year with a view to developing the players and challenging the stronger players to step up more. In the U12 age group we had 3 teams in the top four and one of the teams were a U11 team. Next year the players who make Gold Coast Knights Football Club NPL squads will move and Magic will revert back to grading the competition ages. Trials will be announced soon and we are looking forward to getting the players back on the field.
"Nothing really changes at Magic United, we will continue to offer a fantastic development program, one that is proven to produce players year after year," says Robinson. "We have players that develop at different stages, some may take 5 or 6 years. If players are prepared to stick to it, enjoy themselves and work hard we can push them to reach their potential. If players are strong enough there is a pathway available for players to play SAP and NPL at Gold Coast Knights Soccer Club."
If you would like further information about joining the Club in 2019 please e-mail [email protected] or call Danny Morton on 0473 344 778.