$400 Million – 26 VISTA project proving a quick hit with buyers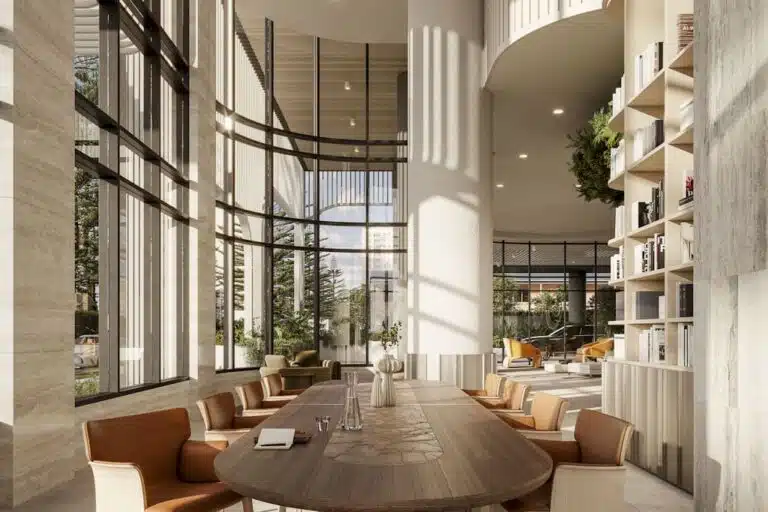 WORDS: Madison Cooper PHOTOGRAPHY Supplied
Northcliffe's latest uber luxe offering – the $400 million '26 Vista' – has just launched to market and is already a popular choice amongst interstate buyers looking for their slice of Gold Coast paradise.
The project has received over 500 enquiries in the first month of launch alone, from buyers based in Sydney and Melbourne who are looking at buying not just one, but multiple apartments for themselves and their family.
Matthew George of national sales and marketing agency, Urban Activation, who is marketing the project says they are continuing to receive unprecedented levels of enquiry.
"The apartments have been very well received by the market since launching with over 500 enquiries made in the first month of launch," said Mr George.
"We've had a great amount of traffic throughout the display since opening – a number of groups from Melbourne, Sydney and Brisbane and a lot of people who are looking for a property on the Gold Coast."
"There is always going to be demand for premium luxury residences that complement the lifestyle people flock to the Gold Coast for and 26 Vista will assist in meeting this demand."
Set to rise 51 levels home to six three-storey townhouses and 275 apartments inclusive of penthouses, 26 Vista will reside within walking distance of everything Northcliffe has to offer, from the iconic beach to acclaimed restaurants.
An extensive range of amenities will be on offer at 26 Vista including an internal wellbeing precinct featuring a spa, gym, outdoor yoga space, pool, sauna, and steam room, alongside a private dining room equipped with a professional chef's kitchen, an in house cinema room, co-working spaces and business meeting rooms and a resident's lounge.
Level 51, which offers 360-degree views over the Gold Coast, will house a secondary residents lounge located beside the level observation deck, bordered by a lush rooftop garden.
Residences at 26 Vista include a range of one, two and three bedroom apartments and townhouses with prices starting from $605,000 up to $15 million for the penthouse.
"26 Vista presents a rare opportunity for buyers in pursuit of lifestyle, a coastal destination, and unparalleled amenity at their fingertips," said Mr George.
The sales display for 26 Vista is located at Q1 Retail 3011, Surfers Paradise Boulevard.