24 hours with the Bentley Bentayga
WORDS: PHOTOGRAPHY
It's always a pleasure to pull up at the Brisbane Bentley dealership, knowing the level of customer service you are about to experience. My good friend Clinton Wright, the Marketing Manager behind this gorgeous brand was waiting to greet me as if I was his number one priority.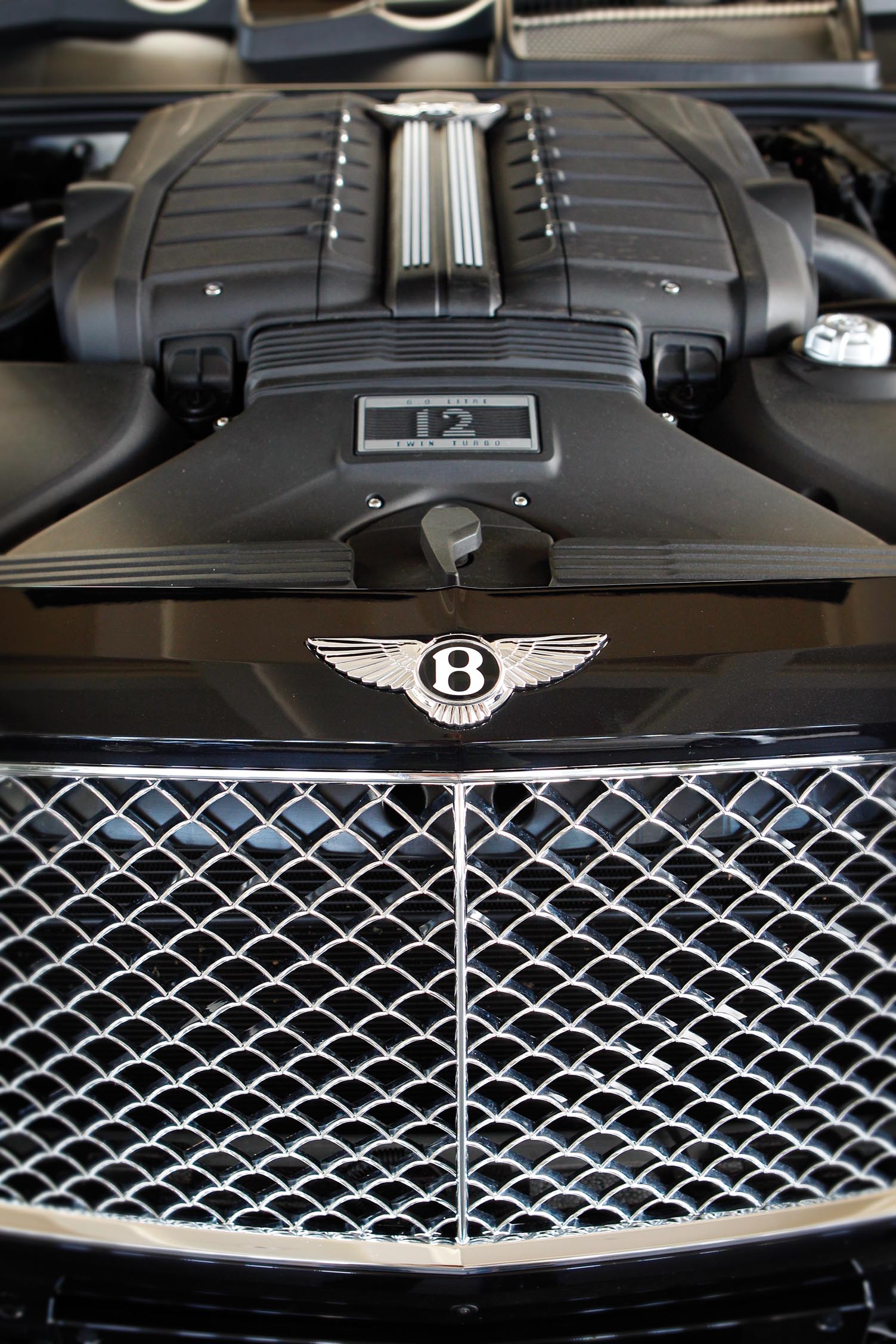 It was more like the professor and the student – Clinton was most helpful putting me through a 40 min university degree on how to best drive and utilise the Bentayga over the next 24 hours. It has so many functions that it takes a true professional with his depth of knowledge within the brand to discuss the intricate detail of each and every button in the cockpit of this v12 SUV. This car brings unparalleled levels of luxury and blistering performance to those who desire to drive something more than a SUV.
Simply put: the Bentayga is spectacular to drive. The damping of the multilink front and rear suspensions is exemplary. Even over the extreme speed bumps peppered throughout the streets of Brisbane on my way back to the Gold Coast, the most massive of wheel displacements are forgotten in a single, gentle compression and rebound of the suspension. The electric power steering is weighty and direct, although it doesn't enjoy a ton of feel. But by SUV standards, it achieves a distinction.
Handling is neutral enough that you'll forget this is a SUV with a 12-cylinder engine in the nose. Sure, you can force it into understeer, but you can also set it up to flow through turns better than a vehicle this size has any right to. Its outstanding body control is the result of Bentley Dynamic Ride, a new active anti-roll bar that counteracts natural roll with a pair of electric actuators, one at each end of the vehicle to stiffen and soften the front and rear bars.
It's a true SUV however it looks too perfect to take off road…
There are, of course, additional vehicle settings for off-roading: snow and grass, dirt and gravel, mud and trail, and sand dunes. Two suspension settings have the ability to raise ground clearance a little, or a little more. The front parking camera is well suited to peeking over sharp crests for a better view of what's out of sight below the Bentayga's domed hood. Visibility is amazing, to the point where it feels like its poking its eyes around the corner to have a final look for you in case you missed something.
But don't worry, the Bentayga is fully capable of being obnoxious. The all-new 6.0-liter W-12 grunts out 600 horsepower at 6000 rpm and 664 lb-ft of torque from 1350 to 4500 and will whip this horse to 100km/h in a claimed 4.1 seconds flat. That's sure to widen the eyes of occupants and bystanders alike watching this motor car leave the Sheraton Mirage on the Gold Coast.
A designers dream come true…..
The Bentayga's interior is one you simply expect to be the best in the world – at least this was my preconception of such a dominant vehicle. And of course it certainly lives up to my expectations from my first glance. Buyers are able to choose from 15 colours of hide to trim the cabin, in three different two-tone layouts, plus contrast or matched stitching and piping.
There are seven different veneers— heck, there are 14 different seatbelt colours! Not only does the instrument panel still use physical gauges with real needles which are very impressive, but those gauges are protected behind a sheet of actual mineral glass, rather than the plastic used on just about every other vehicle. The speaker grilles are even designed to mimic high-end stitching.
They certainly don't miss the detail in design; this is by far the most advanced Bentley ever built.
Possibly the coolest – and most appealing – aspect of the Bentayga interior is the optional Breitling clock set atop the dashboard. It's available in either white or rose gold, with a face of black or white mother-of-pearl, and studded with eight diamonds. Cost? Well if you have to ask you can't afford it. So they say! Only a handful of craftspeople make the clocks, which take three months each to create. That exclusivity guarantees that Bentley will sell the four it can offer every year.
Wi-Fi on wheels
As well as being firmly connected to any road, you and your passengers are also connected to the outside world. State of the art, in-car communications and GPS are extensive, with Wifi hotspot and Bluetooth functionality. Bentley's world-class infotainment system combines the latest technologies and supports Apple CarPlay.
Time to see the Bentley with your own eyes. No other car combines Bentley performance with such potential for extreme adventure. Call the team at Brisbane Bentley today on 07 3257 7222.
Stat Facts
Engine: 6.0 litre Twin Turbocharged direct injection W12
Transmission: 8 speed automatic
Top Speed: 301 km/h
Fuel Consumption Combined: 12.81 L/100km
V12 Twin Turbo – the power this brings to the drive will put a smile on anyone's face.
0 – 100 in 4.1 seconds – and the smoothest ride you will ever experience.